Pig Lameness Research Could Save Producers $23 Million Annually
Pig Lameness Research Could Save Producers $23 Million Annually
The four-year project is being funded with a $700,000 grant from U.S. Department of Agriculture-Agriculture Food Research Initiative (USDA-AFRI).Currently, there are no science-based solutions to help producers solve lameness problems in pigs. Johnson said the goal of the project is to find tools to measure pain mitigation, lameness and make recommendations to manage the problem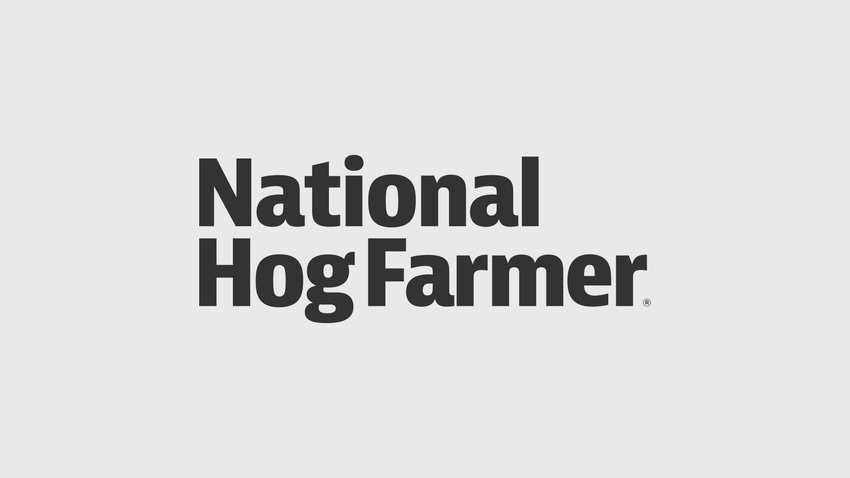 Understanding and solving lameness in pigs could save producers $23 million a year.
Anna Johnson, an Iowa State University animal scientist, will be leading a research project to understand lameness in pigs and provide solutions to producers. The four-year project is being funded with a $700,000 grant from U.S. Department of Agriculture-Agriculture Food Research Initiative (USDA-AFRI).
Currently, there are no science-based solutions to help producers solve lameness problems in pigs. Johnson said the goal of the project is to find tools to measure pain mitigation, lameness and make recommendations to manage the problem.
"Lameness is the second-highest reason that sows leave the breeding herd early," Johnson says. "Problems during reproduction are rated as the number one problem, but we think that lameness may be contributing to the reproduction problems."
Currently, there are no approved drug treatments for pigs with lameness pain. Producing science-based answers will help managers with housing, management and treatment for lameness pain in breeding herds.
"We want to be proactive," Johnson says. "As a research group, we see this as an upcoming issue, and we want to provide science that can be used to address lameness pain."
The project collaborators include Ken Stalder, Iowa State animal science professor; Suzanne Millman and Locke Karriker, who are both associate professors of veterinary diagnostic and production animal medicine at Iowa State; and Hans Coetzee, an associate professor of clinical pharmacology at Kansas State University.
Researchers will use technically advanced tools within the Swine Intensive Studies Laboratory at Iowa State. The tools measure the pressure and weight animals place on each hoof and how the animal's gait affects weight distribution.
The state-of-the-art research facility is a joint collaboration between the College of Veterinary Medicine and the animal science department in the College of Agriculture and Life Sciences at Iowa State University. A website providing additional details on the laboratory can be found at: http://vetmed.iastate.edu/research/labs/SwineLab.
Subscribe to Our Newsletters
National Hog Farmer is the source for hog production, management and market news
You May Also Like
---