Noteworthy Nebraska Duroc Breeder Willard Waldo Dies
Noteworthy Nebraska Duroc Breeder Willard Waldo Dies
Nebraska swine industry icon Willard Waldo, 98, of Wilber, formerly of DeWitt, passed away Sunday, May 2, leaving behind a legacy of service to the University of Nebraska, state of Nebraska and the swine industry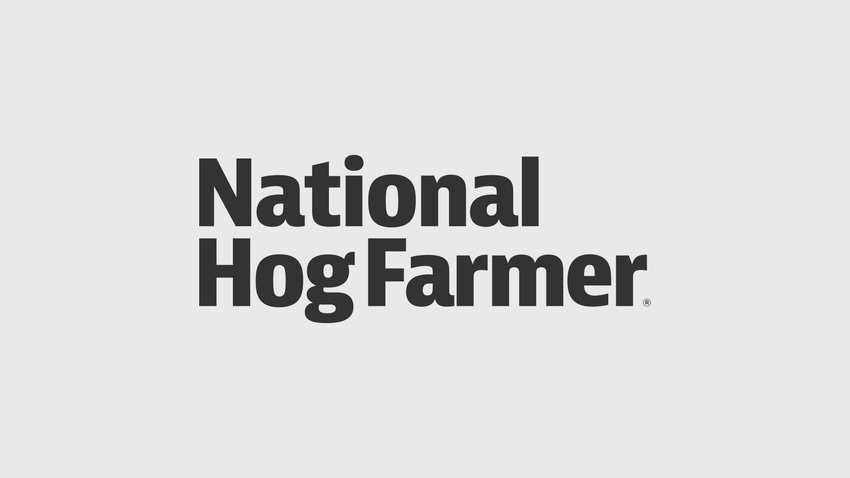 Nebraska swine industry icon Willard Waldo, 98, of Wilber, formerly of DeWitt, passed away Sunday, May 2, leaving behind a legacy of service to the University of Nebraska, state of Nebraska and the swine industry.
Willard, one of four orphan children in the Waldo family, graduated from the University of Nebraska in 1934 and worked in the meat packing industry, served as vocational agriculture instructor and coach and county agent in Franklin and Cass counties.
Those efforts helped Willard prepare to build his own herd of Durocs. In 1946, he moved his young family back to DeWitt to raise Duroc hogs, Hampshire sheep, polled Milking Shorthorn cattle and certified seed.
A decade later, Waldo Farms became the first purebred herd to have an area Extension agent probe the entire herd for backfat, supplementing Willard's performance-based selection program. Since 1970, Waldo Farms has been the world's largest recorder of registered Durocs.
Willard was a member of the Nebraska Legislature, serving three terms as state senator for periods of time from 1957 through 1973. From 1972 to 1976, he served one term on the state board of education.
During his career, Willard and wife Beulah were named Nebraska Farm Family of the Year in 1952. Willard received the Nebraska Hall of Ag Achievement, Nebraska Alumni Distinguished Service Award, College of Agriculture Award of Merit in 1986, National Pork Industry Hall of Fame in 1988, Nebraska Pork Producers Hall of Fame in 1999 and the University of Nebraska Family Tree Award in 2000.
Willard received The Masters award from National Hog Farmer magazine (along with son Max) in 2008, and was recognized as one of 50 most influential people in the pork industry in the magazines 50th anniversary edition in 2005.
Willard was an honorary member of the Nebraska FFA and the Nebraska Veterinary Medical Association.
He is survived by a daughter, son, sister, brother-in-law and sister-in-law as well as many grandchildren and great-grandchildren.
Funeral services will be held Monday morning at 10:30 a.m. at the DeWitt United Methodist Church. Visitation will be in Beatrice from 1-5 p.m. at Griffiths-Hovendick Chapel on Saturday and in DeWitt at Venrick-Griffiths-Hovendick Chapel on Sunday from noon-9 p.m.
Memorials can be directed to the DeWitt United Methodist Church or the University of Nebraska Foundation to benefit the Animal Science Department.


Subscribe to Our Newsletters
National Hog Farmer is the source for hog production, management and market news
You May Also Like
---