White House says higher meat prices due to packer concentration
White House says higher meat prices due to packer concentration
Legislation Watch: White House mandating vaccine; USDA invests $700m for farm and food workers impacted by COVID; Congress urged to leave inheritance tax alone.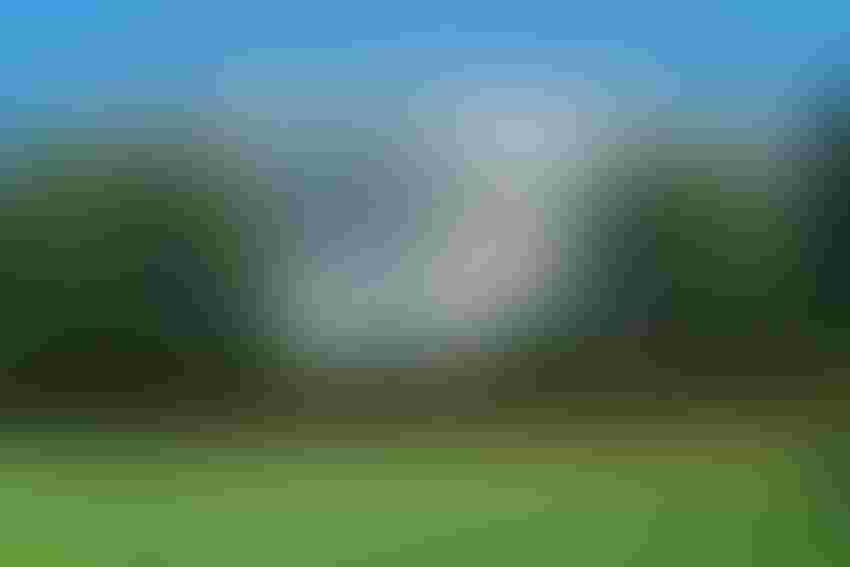 This week, the White House released a report that tied increased prices for beef, pork, and poultry to the lack of competition in the meat industry due to concentration in meat processing. 
According to the White House, the increases in beef, pork, and poultry prices at the grocery store account for half of the price increase for food at home since 2020. Prices for beef have risen by 14%, pork by 12.1% and poultry by 6.6% since December 2020.
The report says the four companies who control the majority in each of the three markets are "generating record profits during the pandemic."
According to the administration, the four largest beef packers control 82% of the market, compared to 25% in 1977; the four largest poultry processors control 54% of the market, compared to 35% in 1986; and the top four pork processors control 66% of the market, compared to 33% in 1976.
The Biden-Harris Administration and USDA are addressing these issues by:
Taking strong actions to crack down on illegal price fixing, enforce antitrust laws and bring more transparency to the meat-processing industry.

Providing relief to small businesses and workers hurt by COVID and creating a more competitive food supply chain.

Getting ahead of climate change related to disruptions by supporting farmers and ranchers from the effects of extreme weather.

Working with Congress to make cattle markets more transparent and fairer.
In response to the White House report, Mark Dopp, chief operating officer of the North American Meat Institute (NAMI) said: "As with almost every industry, meat and poultry packers and processors of all sizes have been, and continue to be, affected by the global pandemic and the inflationary trends that challenge the U.S. economy. American consumers of most goods and services are seeing higher costs, largely due to a persistent and widespread labor shortage. The meat and poultry industry is no different. Issuing inflammatory statements that ignore the fundamentals of how supply and demand affects markets accomplishes nothing. Meat and poultry markets are competitive and dynamic with no one sector of the industry consistently dominating the market at the expense of another."
In addition to releasing the report, National Economic Council Director Brian Deese and Secretary of Agriculture Tom Vilsack discussed the report and actions being taken by the administration at a White House press briefing.
White House announces rule for employers and COVID vaccine
The White House announced employers with more than 100 employees will have to ensure their workforce is fully vaccinated for COVID. Unvaccinated workers will have to provide a negative COVID test result weekly before coming to work. The Department of Labor's Occupational Safety and Health Administration (OSHA) in in the process of developing the rule.
The Business Roundtable, a coalition of major companies, said, "Business Roundtable welcomes the Biden Administration's continued vigilance in the fight against COVID. America's business leaders know how critical vaccination and testing are in defeating the pandemic, which is why so many have invested resources in encouraging and incentivizing their customers and employees to get vaccinated, including providing paid time off. Over the past several weeks many companies have decided to implement a vaccine mandate for some or all of their employees, a decision we applaud."
USDA to invest $700m in grants to farm and food workers impacted by COVID-19
USDA announced the establishment of the Farm and Food Workers Relief (FFWR) grant program which will make available $700 million in competitive grant funding to assist farmworkers, meat packing workers and front-line grocery workers for expenses incurred due to the COVID-19 pandemic. The funds are to help defray costs for reasonable and necessary personal, family or living expenses related to the COVID-19 pandemic. This would include costs such as personal protective equipment (PPE), dependent care and expenses associated with quarantines and testing related to the COVID-19 pandemic.
Secretary of Agriculture Tom Vilsack said in announcing the program: "As we celebrate the social and economic achievements of our nation's workers on Labor Day, we recognize that our farmworkers, meat packing workers, and grocery workers overcame unprecedented challenges and took on significant personal risk to ensure Americans could feed and sustain their families throughout the pandemic. They deserve recognition for their resilience and financial support for their efforts to meet personal and family needs while continuing to provide essential services. This grant program is another component of this administration's efforts to ensure assistance to alleviate the effects of the pandemic is distributed to those who need it most."
USDA also announced another $700 million grant program for producers, processors, farmers markets, distributors and seafood processors and vessels impacted by COVID-19. The Pandemic Response and Safety (PRS) grant program and the Seafood Processors Pandemic Response and Safety Block grant program are to support agricultural stakeholders who haven't yet received substantial federal financial assistance in responding to the COVID-19 crisis. These grant programs will provide assistance to small businesses in certain commodity areas, including small scale specialty crop producers and processors, shellfish, aquaculture and other select producers, meat and other processors, distributors, farmers markets, seafood facilities and processing vessels.
These new programs are funded by the Consolidated Appropriations Act of 2021 and are part of USDA's Build Back Better efforts to respond and recover from the pandemic.
Ag groups urge congress to leave inheritance tax provisions alone
The House Ways and Means Committee and Senate Finance Committee are preparing to markup the tax provisions of the budget reconciliation package next week. A key issue is what will happen to stepped-up basis and other inheritance tax provisions.
Over 300 state and national agricultural organizations sent a letter to Congressional leaders urging them to leave important tax provisions alone that are critical to farmers and ranchers.  They are estate taxes, stepped-up basis, 199A small business deduction and like-kind exchanges.
The organizations wrote, "The policies Congress enacts now will determine agricultural producers' ability to secure affordable land to start or expand their operations. Regardless of whether a business has already been passed down through multiple generations or is just starting out, the key to their longevity is a continued ability to transition when a family member or business partner dies. For this reason, we firmly believe the current federal estate tax code provisions must be maintained."
Those signing the letter included the American Farm Bureau Federation, American Feed Industry Association, American Horse Council, American Sheep Industry Association, American Soybean Association, National Association of Wheat Growers, National Cattlemen's Beef Association, National Corn Growers Association, National Cotton Council, National Grange, National Milk Producers Federation, National Turkey Federation, United Egg Producers and US Rice Producers Association.
Members urge ethanol be included in reconciliation package
A group of Midwest senators and representatives are urging the House and Senate leadership to include renewable fuels proposals in the budget reconciliation package the Congress will consider this month. 
In a letter to Speaker Nancy Pelosi, D-Calif., and Senate Majority Leader Chuck Schumer, D-N.Y., the members said, "Providing additional market access for higher blends of low carbon fuels in the budget reconciliation process will create jobs in rural communities, lower the price of fuel for consumers at the pump, reduce our dependence on fossil fuels, and, most importantly, decrease carbon emissions."
They continued, "We know that the climate crisis is happening right now and we need to confront it with a sense of urgency. Our goal is to decarbonize our transportation sector through an all-hands-on-deck approach that includes investment and incentives for both electric vehicles (EVs) and homegrown renewable fuels."
The members are asking the following bills to be included: Biofuel Infrastructure and Agricultural Product Market Expansion Act, Consumer and Fuel Retailer Choice Act, Low Carbon Biofuel Credit Act, Clean Fuels Vehicle Act, Biodiesel Tax Credit Extension Act. 
Those signing the letter were Representatives Cindy Axne, D-Iowa, Angie Craig, D-Minn., Cheri Bustos, D-Ill., and Mark Pocan, D-Wisc., and U.S. Senators Amy Klobuchar, D-Minn., Tammy Duckworth, D-Ill., Tammy Baldwin, D-Wisc., Tina Smith, D-Minn., and Dick Durbin, D-Ill.
Sources: P. Scott Shearer, who is solely responsible for the information provided, and wholly own the information. Informa Business Media and all its subsidiaries are not responsible for any of the content contained in this information asset.
Subscribe to Our Newsletters
National Hog Farmer is the source for hog production, management and market news
You May Also Like
---