U.S. hog inventory sees minimal growth over last year
U.S. hog inventory sees minimal growth over last year
Report will make it difficult for futures to rally sharply into the summer months.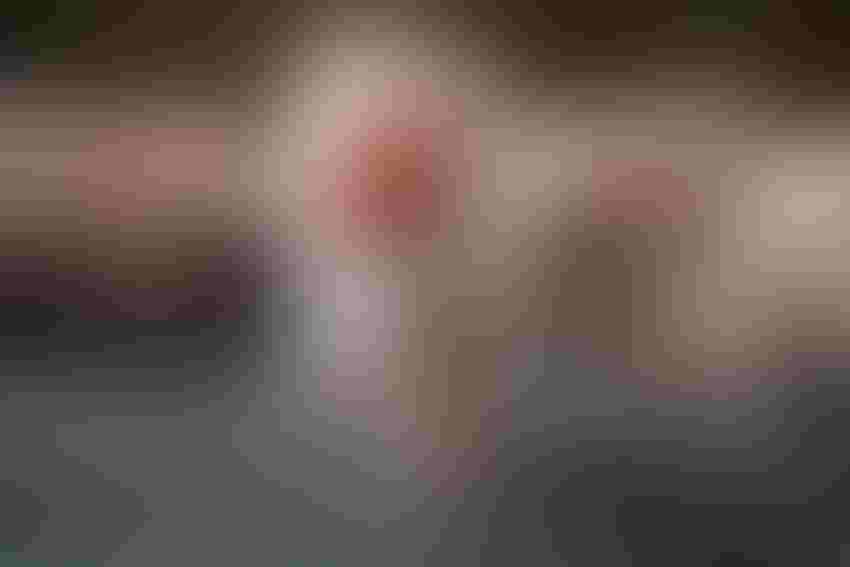 The United States inventory of all hogs and pigs on March 1, 2023, is only slightly higher than last year, according to the latest Quarterly Hogs and Pigs report published Thursday by the USDA's National Agricultural Statistics Service. Total inventory came in at 72.9 million head, up just 0.2% from March 1, 2022, but a 2% drop from December. Breeding inventory saw a 0.5% increase from last year, at 6.13 million head, but was also down 0.3% from the previous quarter. The market hog inventory took a 0.2% jump from March 2022, at 66.7 million head, however the current inventory is down 2% from last quarter.
"The Hogs and Pigs Report was negative," says Dennis Smith, commodity broker/livestock analyst with Archer Financial Services. "Inventory is pegged at 100% of last year in all three major categories. In addition, the USDA revised upward the December report by 1.8%, basically admitting that it was flat out wrong."
All inventory and pig crop estimates for March 2022 through December 2022 were reviewed using final pig crop, official slaughter, death loss and updated import and export data. In addition to the December 2022 revision, a 1.6% revision was made to the September 2022-November 2023 pig crop. The net revision made to the September 2022 all hogs and pigs inventory was 0.4%. A net revision of 1.5% was made to the June-August 2022 pig crop.
Only the 180 pounds and over group saw a significant increase in the March 2023 report over last year. For the under-50-pounds weight category: 20.059 million head (down 0.2%); 50-to-119 pounds group: 18.975 million head (down 0.2%); 120-to-179-pounds group: 14.973 million head (down 0.1%); and for the 180-and-over group: 12.727 million head (up 2%).
The December 2022-February 2023 pig crop, at 32.1 million head, was up slightly from last year. Representing 47% of the breeding herd, sows farrowing during this period totaled 2.91 million head. The average pigs saved per litter was 11.02 for the December 2022-February 2023 period, compared to 10.95 last year.
United States hog producers intend to have 2.93 million sows farrow during the March-May 2023 quarter, a 1% reduction from actual farrowings during the same period one year earlier, and a 3% decline from the same period two years earlier. Intended farrowings for June-August 2023, at 2.97 million sows, are down 3% from the same period one year earlier, as well as the same period two years earlier.
"This report will make it difficult for futures to rally sharply into the summer months," says Smith. "It's all up to demand now, and demand has not been good."
To obtain an accurate measurement of the U.S. swine industry, NASS surveyed roughly 4,500 operators across the nation during the first half of March. The total number of hogs under contract owned by operations with over 5,000 head, but raised by contractees, accounted for 51% of the total United States hog inventory, up 2% from the previous year. 
Iowa hog producers accounted for the largest inventory among the states, at 23.4 million head. Minnesota had the second largest inventory at 8.90 million head. North Carolina was third with 8.00 million head.
Subscribe to Our Newsletters
National Hog Farmer is the source for hog production, management and market news
You May Also Like
---