Tonsor, Schulz examine plant closure impacts on hog, beef prices
Tonsor, Schulz examine plant closure impacts on hog, beef prices
Economists estimate 20% less utilization of meat packing plants (because of COVID-19) would result in a 36% reduction in market hog prices.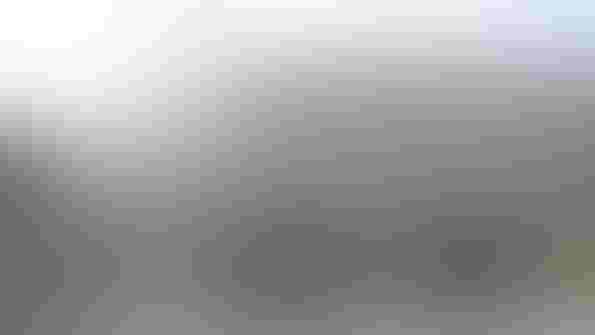 What has been the economic impact on livestock production from COVID-19? So far, it's been falling cattle and hog prices linked to shifting demand and changes in the supply chain, says Glynn Tonsor, K-State Research and Extension agricultural economics professor and extension livestock market specialist.
He spoke to participants via a new series of online gatherings, each focused on a different aspect of how COVID-19 is impacting agriculture.
"Everybody, not just the ag and livestock sector, is adjusting to many things for the first time in their life in many ways. The (meat) supply chain is taxed and that shows up in the marketplace and even analysts and folks like me are taxed, so we're doing our best," Tonsor says.
He notes that CME cattle and hog futures prices for April delivery have fallen 20% to 40% since Jan. 11 when the first death from COVID-19 was reported in China.
Live cattle futures for April delivery, for example fell 26%, from $127.96 per hundredweight on Jan. 10 to $94.28 on April 9. Hog futures plummeted 42% from $74.13 per cwt to $42.90.
Cattle and hog futures for October delivery have also been down, Tonsor says, but not as significantly, indicating there is optimism the agricultural sector will make adjustments between April and October.
To help provide a view into how the global pandemic is affecting the cattle industry, Tonsor authored the Cattle Industry's COVID-19 Economic Damage Assessment.
U.S. meat demand is good during stronger economic times and weaker during poor economic times, he says, noting that beef demand, in particular is "extra sensitive" to the macroeconomic environment, and it's become more so over time.
"That is particularly worrisome because most folks who are macroeconomists think we have a weaker macroeconomic environment today than we did two months ago," he says. "It's pretty hard to argue that point."
He notes that meat demand is shifting, from foodservice to grocery demand. Prior to the pandemic, strong demand from institutional customers – hotels, restaurants and schools helped drive prices. With schools across the country closed and restaurants reducing operations to curbside or delivery only, demand has lessened for higher-priced meat cuts typically sought by restaurants but increased for meat products typically bought in grocery stores, such as ground beef.
The difficulty he says, is "we raise whole animals and we produce a lot of different products. Some of those products traditionally go primarily through foodservice and some go largely through retail.
"When we have a shock where one of those channels, in this case foodservice, is closed off, it creates challenges to repurpose parts of the animal," he says.
He gave the example of bacon, most of which typically goes through foodservice channels to restaurants, rather than to consumers' tables via grocery stories. Bacon is currently "stacking up" without that traditional primary outlet, which is a factor weighing on pork prices.
Tonsor launched a resource in February called the Monthly Meat Demand Monitor to help industry participants monitor consumer preferences, views and demand for meat. The tool is supported by checkoff funding from the beef and pork industries. 
He noted that the temporary closure of several meat packing plants linked to COVID-19 is creating a bottleneck in the livestock supply chain.
"I think the industry is doing the best it can to deal with that, but it's not surprising that this week we've had some unfortunate developments that are leading to slowdowns and temporary pauses in running some of our plants," Tonsor says.
While no one plant represents more than 7% of national capacity, he says, the challenge is that no one knows how many plants the virus will affect and for how long.
After crunching numbers for various beef cuts over the past several weeks, Tonsor says "In aggregate, I think demand for beef is down, even though we've had a run on ground beef."
Because there are so many unknowns about the pandemic, it's unclear what the ultimate effect will be on the livestock market, Tonsor says. He and Iowa State University agricultural economist Lee Schulz estimate, however, that 20% less utilization of meat packing plants (because of COVID-19) would result in a 27% reduction in fed cattle prices and a 36% reduction in market hog prices.
Tonsor notes that the Livestock Marketing Information Center or LMIC on April 3 projected 2020 prices to be down because of the COVID-19 outbreak, but its projections were more optimistic than the futures market suggests. However, those projections likely have changed given news of temporary plant closures since those estimates came out.  
Markets often operate like a pendulum, Tonsor says, but added that it's premature to say markets have hit their bottom from the pandemic.
Longer term, he believes market disruptions will squeeze out some independent producers who did not have price protection in place and may also have an impact on how price reporting and price discovery occur.
"Populism was already growing before the COVID-19 outbreak in the U.S. and around the world," he says, "with people questioning the role of globalization. Certainly during COVID we have ramped up this discussion and action to improve domestic security, whether that's on food, medical supplies or other supplies, there's definitely a lot of effort in that space."
If the current trend away from globalization of markets continues, he says, it will mean less international trade. "That would not be good for the U.S. ag sector. To support the size of the industry in the U.S. we need to sustain a presence in a global world."
Relationships, whether personal or financial may be more important now than ever, he says. He encouraged producers to reach out to their lenders, plus those they buy from or sell products to.
"I have full faith that we will adjust," Tonsor says. "The U.S. is going to remain a very large ag producer. I'm not doomsday to that level. I have concerns that we're in the midst of lots of shocks, but at the end of the day in the aggregate, I remain optimistic for the industry and for society as a whole."
Source: Kansas State University Research and Extension, which is solely responsible for the information provided, and wholly owns the information. Informa Business Media and all its subsidiaries are not responsible for any of the content contained in this information asset.
Subscribe to Our Newsletters
National Hog Farmer is the source for hog production, management and market news
You May Also Like
---