Pork prices weak, hog prices under pressure
Pork prices weak, hog prices under pressure
With break-even costs still topping $87/cwt, Rabobank expects margins will remain under pressure through spring.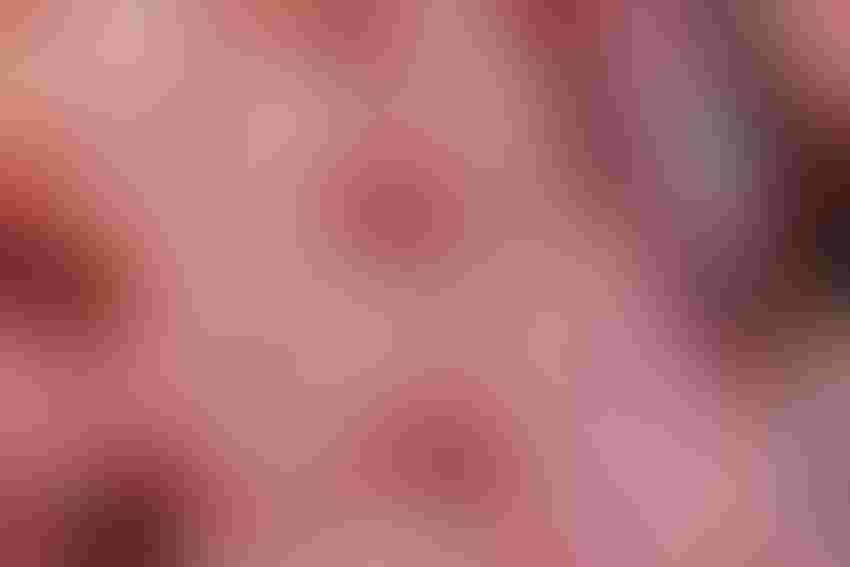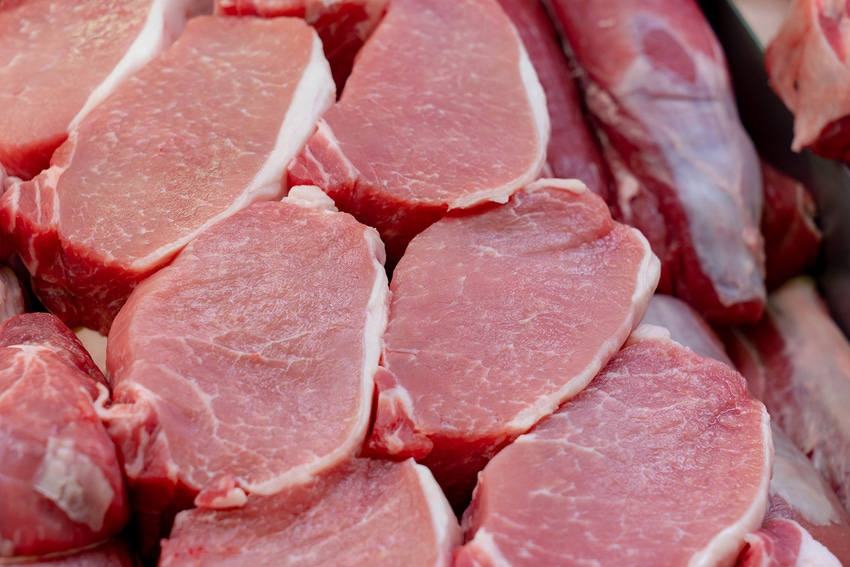 Pork prices are weak due to larger-than-expected slaughter levels and large supplies of competing meat, according to latest Rabobank North American Agribusiness Review. Year-to-date pork cutout has averaged -11%, belly prices -38%, loins -9% and ribs -23% versus year-ago levels. Ham values, however, have increased 20% year-over-year.
"Sizable increases in poultry supplies and heavy cold storage inventories (+15.6% YOY) are expected to limit upsides in pork prices through spring, although current indications of improved retail support for pork should help the industry gradually eliminate the surplus," write Al Griffin, senior data analyst and author of the report.
With YTD slaughter running approximately 3% ahead of USDA expectations, hog prices are also being impacted. Griffin notes the 2.5 million average weekly slaughter through mid-February is most likely a catch-up following a lower Q4 2022 slaughter and has resulted in losses topping $10/head for producers.
"We expect prices to improve seasonally, yet with break-even costs still topping $87/cwt, margins will remain under pressure through spring. Recent production losses are expected to drive more limited herd expansion over the balance of 2023," Griffin states.
Mexico continues to be a leading export market for U.S. pork, driven by strong ham sales. The value of pork sold to Mexico in December was up 42% YOY. Exports to Mexico increased 9.7% YOY while China/Hong Kong increased 53% YOY. These two markets helped offset the loss in sales to Japan, which was down 24% YOY.
Overall, December pork export volumes were up 5.5% YOY and export values were up 9.9% YOY.
"The 2022 pork export volumes of 2.1m metric tons were -10.8% YOY, while the value was down 6.8%," Griffin notes. "We remain optimistic on 2023 export demand given tight global pork suppliers, a weaker USD and lower U.S. pork supplies."
While Mexico's hog prices have dropped in line with the U.S. market, their industry faces high production costs and tight supplies of competing proteins. Griffin expects production in the country to slowly rebound.
"Lower chicken and egg availability to start the year remain supportive to domestic hog prices and is also attracting strong protein imports," Griffin notes. "The recent decision to reopen the market to pork imports from Brazil is not expected to have a significant impact on prices near term but could create added pressure on the market over time."
Subscribe to Our Newsletters
National Hog Farmer is the source for hog production, management and market news
You May Also Like
---