Vitamin D-Treated Pigs Perform Better
Vitamin D-Treated Pigs Perform Better
Vitamin D deficiency can put young pigs at risk for skeletal problems.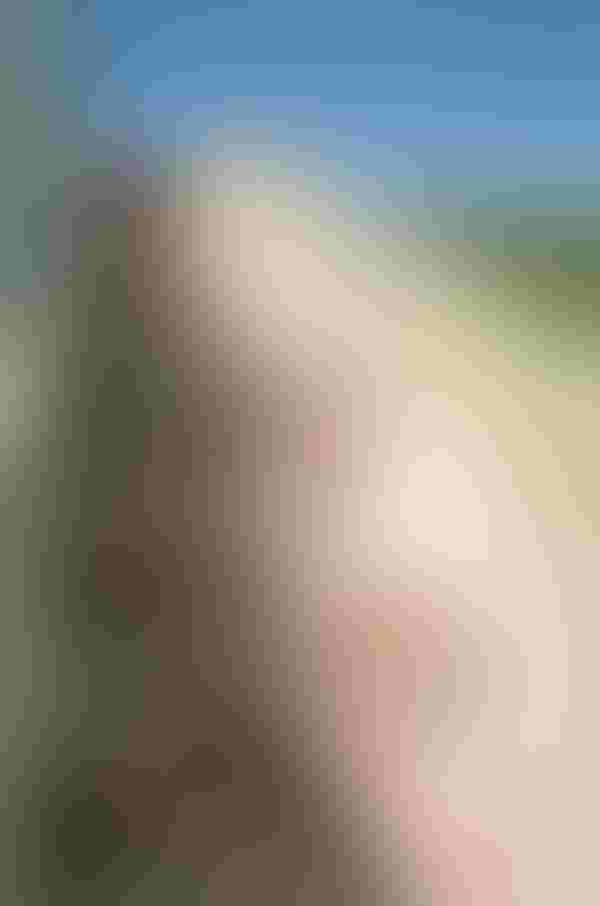 Last February, Iowa swine veterinarian Paul Armbrecht saw the classic case of vitamin D deficiency in a 400-sow, farrow-to-finish operation housed in one building complex.
"In this system, the workers run the pigs from the nursery down the central hallway to the finisher maybe 300 ft. away. When these pigs got to the finishing floor, almost 30% of them ended up sitting like dogs because they had broken their legs or their hips," he says.
These pigs were running at their own pace, not being driven or prodded. "They were healthy pigs that just stopped, squealed and sat down. They had to be euthanized," he says.
Young and old sows alike were tested and all had relatively high readings of vitamin D, Armbrecht says. But when pigs from those sows were tested, vitamin D levels were very low.
Armbrecht acquired some early samples of Wean-D from GlycoMyr (the firm licensing the product) and gave it to piglets. "Pigs that were dosed at Day 2-4 had vitamin D levels that were at least five times higher than non-treated pigs. Producers can give this product at processing. It's cheap, people are handling the pig anyway and they can get this problem out of the way," Armbrecht stresses.
"What we have seen is pigs that have normal vitamin D at weaning (following supplementation) are more active, eat their allocated feed and are heavier leaving the nursery," he comments.
 Diagnosis Important
Much work is being performed at Iowa State University to learn more about the factors that may play a role in the cause of vitamin D deficiency in piglets. But for Armbrecht, what's crucial is diagnosis. "If you see increased lameness, do routine post-mortem examinations. If pigs are lame and they don't respond to medication, then they've got broken legs and it is due to a vitamin D deficiency," he believes.
Until the root cause is determined, Armbrecht says oral dosing piglets appears to be a pretty good solution.  
Learn more about the vitamin D deficiency dilemma in the related article, "Fixing Vitamin D Deficiency."
Subscribe to Our Newsletters
National Hog Farmer is the source for hog production, management and market news
You May Also Like
---