Real-World Benefits of an Isotonic Protein Drink for Pigs
Real-World Benefits of an Isotonic Protein Drink for Pigs
A high-level look at the recent field trials conducted by Tonisity on the impact of incorporating Tonisity Px™ — the first isotonic protein drink for pigs — into today's swine production practices.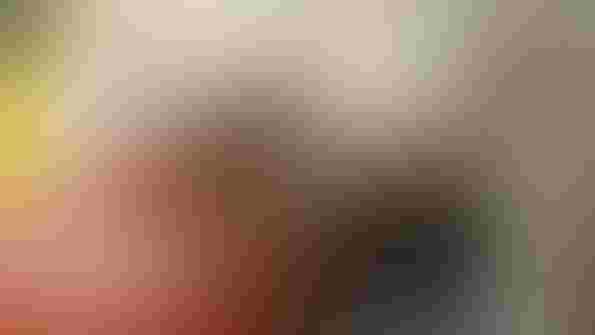 Very few studies have been published to show the benefits of oral rehydration therapy (ORT) in swine. Historically, the principles of ORT — simple salt-and-sugar solutions and water to restore hydration and glucose levels in the body — have been used in humans to treat dehydration caused by diarrhea. Similarly, studies in humans with various medical or surgical conditions have shown the benefits of providing nutrients to the intestine early in the course of disease. Recommendations now suggest that early enteral nutrition should be provided, and that it should be in a simple, easily digested form.
Since pigs are used as a model for human medicine and the monogastric digestive system, Tonisity, having conducted over 20 trials involving 450 litters, 6,000 suckling pigs and 1,340 weaning pigs in three countries, has taken the next step and applied the principles of ORT and microenteral nutrition to swine production.
Key findings from some of those trials are presented below.
Effect on Suckling Pig Mortality and Weaning Weight
Objective: Assess the impact of an isotonic amino acid solution on pre-weaning mortality and weight gain in suckling pigs.
Results:
Baby pigs in Group 1 (which received 500 mL of Tonisity Px in an open pan, once daily from day 2-8 of life) weighed more than a control group at day 8 and 0.53 lbs. more than the control group at day 19

Group 1 had a higher average daily gain both in the first week and through day 19

At day 19, mortality in Group 1 was 5.2% compared to 6.7% in the control group
This study demonstrated that the isotonic amino acid solution had a beneficial effect on suckling pigs when given during the first week of life, and these benefits were measurable at weaning. Contrary to accepted practice, baby pigs less than one week old will drink significant volumes of Tonisity Px.
Effects on Baby Pigs with Scours
Objective: Assess the impact of an isotonic amino acid solution used for rehydration and support in baby pigs with scours.
Results:
Pre-weaning mortality for Group 1 (which was given 2 mL of Tonisity Px by mouth twice daily) was 7.40%, compared to a control group's mortality of 11.94%

8.02% of pigs were removed as fall-behinds in Group 1, compared to 11.24% removed from the control group

Total percentage of mortality and fall-behinds was significantly lower in Group 1 (13.56%) compared to the control group (23.7%)
These results show that even small amounts of Tonisity Px are helpful in supporting baby pigs with scours, and can have a significant impact on number of removals.
Palatability of Water-Soluble Antibiotic in Nursery Pigs
Objective: Assess the effectiveness of using a highly palatable isotonic amino acid solution to increase the palatability of medication in weaned pigs.
Results:
Group 1 (which received an antibiotic in Tonisity Px) consumed 94% of their calculated intake volume, much higher than Group 2 (which received the antibiotic in water), which consumed only 33% of the calculated intake volume

Group 1 achieved  0.09-0.10 mL/kg body weight of medication 11 out of the 12 treatment days, while none of the pigs in Group 2 consumed the recommended dose of antibiotic
The palatability of Tonisity Px was effective at increasing the amount of medication consumed to the recommended dosing level of 0.1 mL/kg. While it is important that antibiotics be prescribed only when necessary, it is also important that the required dose be delivered.
For more information about these trials or to request a sample of Tonisity Px, visit www.tonisity.com or call (800) 877-9917.
Tonisity and Tonisity Px are trademarks of Tonisity International Limited.
©2016 Tonisity International Limited.
Subscribe to Our Newsletters
National Hog Farmer is the source for hog production, management and market news
You May Also Like
---