Producers Urged to Monitor Corn Grain Quality This Fall
Producers Urged to Monitor Corn Grain Quality This Fall
It's recommended that suspect fields be harvested as early as possible because molds and toxins worsen as they remain in the field.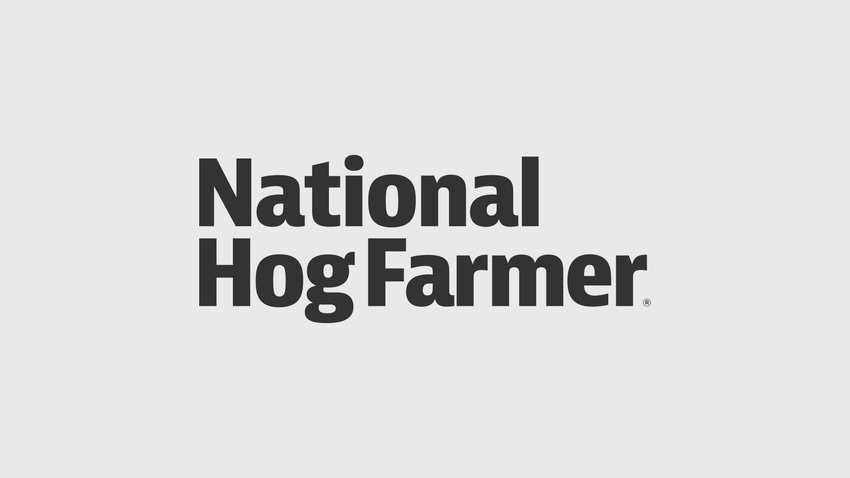 As harvest begins, farmers are encouraged to be aware of the potential for development of molds and fungus in corn. Recent warnings by Iowa State University (ISU) Extension and Outreach's Integrated Crop Management (ICM) staff about hail-damaged corn in northwest Iowa help draw attention to the issue, according to ISU Extension swine program specialist Matt Swantek.
"The concern is not only for crop farmers, but for those feeding corn to livestock," Swantek says. "Pork producers whose corn fields experienced hail late this summer should be monitoring grain for contamination and either avoid feeding contaminated grain to pigs or explore alternative strategies for utilizing this corn in their feeding programs."
It's recommended that suspect fields be harvested as early as possible because molds and toxins worsen as they remain in the field, he says. Normally, there is no increase as grain is stored.
The presence of mycotoxins in corn can have long-term effects, including effects on sell weights of pigs a year or more in the future.
"High levels of mycotoxins in the 2009 corn crop led to longer days on feed, lower gains and poorer feed efficiencies in operations in 2010," Swantek says. "Pigs were held in barns longer because weight gains were slower, and sell weights were 10 to 20 lb.lighter than targeted by producers."
The effects of those lower efficiencies carried over into 2011 albeit in a different way.
"2011 sell weights were higher than 2010 because those having to feed contaminated grain until the 2010 crop reached storage and usage grew accustomed to slower gains and lighter sell weights," Swantek says. "Thus, when the 'clean' 2010 corn was fed, pigs ate more and grew faster, consequently catching many unprepared and selling hogs much heavier than expected."
Being aware of any contamination in corn or feed stocks now also can help producers to better plan for the financial uncertainty of grain markets, he says. Late summer reports of lower yields for the 2011 crop and record low 2010 ending stocks may force grain prices to new highs and mean additional higher pressures on cost of production and lower returns.
More information on molds and fungus is available from the Iowa Pork Industry Center Web site. Written by Iowa State University (ISU) swine nutrition specialist John Patience and clinician Steve Ensley with ISU's Veterinary Diagnostic and Production Animal Medicine department, "Mycotoxin Contamination of Corn: What it is, what it does to pigs, and what can be done about it" (IPIC12) can be viewed and downloaded at no charge.
Subscribe to Our Newsletters
National Hog Farmer is the source for hog production, management and market news
You May Also Like
---