Lessons learned from mentoring swine nutrition interns
Lessons learned from mentoring swine nutrition interns
Creating internship opportunities, supporting current education and training at the university level key to industry's future.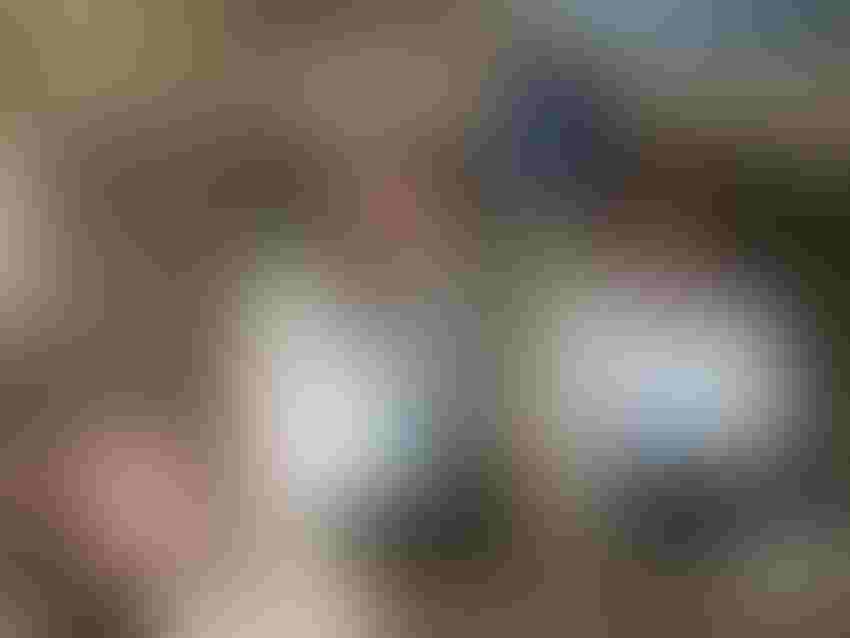 Supply and demand: an economic relationship which defines so many variables and outcomes of pork production. One of the most important supply and demand relationships in our industry is the recruiting and training of bright, young individuals to serve and lead in producing pork to feed the world. However, while the demand for talent from the slat level to the leadership level is increasing, the supply and opportunities to recruit and train the next wave of pork producers are decreasing.
Creating internship opportunities and supporting our current education and training at the university level was a key takeaway from the recently held 2021 International Conference on Swine Nutrition at Iowa State University. Unfortunately, there isn't one blanket solution to solve the industry's talent supply issue. Instead, individually, and collectively, we are all going to need to contribute by helping mentor 4-H and FFA youth, creating internship and scholarship programs, ensuring that university training is available and is of high quality, and turning over every stone domestically and internationally to ensure that we have the creative and diverse talent to compete in the marketplace over the next 50 years.
I, alongside Dr. Chad Pilcher, Gene Gourley, and Dr. Jason Ross, have been fortunate recently to give back by helping establish the Dr. John Patience Chair in Swine Nutrition at Iowa State University. If you would like to donate, click here. We also recently mentored some bright summer interns who were between undergraduate and graduate school training.
Like all great mentor and mentee relationships, I learned just as much from the experience than the individuals learned from the internship opportunity and me. These are my biggest lessons learned from mentoring the swine nutritionist interns.
Lesson 1: Each intern has his/her own base knowledge, skills, thought process and learning style
It has been an honor to mentor three talented interns that were about to start the pursuit of a master's degree. They each ranged in background from growing up providing daily pig care to never being in a barn, from having research experience to none and from knowing what a swine feeding program looks like to no idea at all.
It was important during the interview process and before the internship started to understand the base knowledge of each of the interns in order to tailor the information that each one needed to have a successful internship and also to provide information that would prove the most valuable during the rest of their career.
Every person has their own learning style. It is important to remember that not every intern is going to absorb knowledge from a whiteboard session or by handing them reference material to read. Each intern has a limit of knowledge they can retain in a single discussion before becoming overwhelmed. Some interns may learn more by doing it on their own, while others will need more of a guide, outline or instructions on how to get to the solution.
I discovered it was important to get out of the barn or office for coffee or lunch at the end of the week to have a mentor to mentee discussion to discuss what was learned during the week, whether a situation was too challenging, what was identified as strengths and weaknesses, what impressed the individual the most, where growth happened, where I could support the individual more and what was learned that week that the individual hope to learn or see more of during the rest of the summer. These discussions first make the intern part of the process of what their internship and knowledge gained is. Second, it engages the intern and you. Third, it helps tweak the mentoring style and plan for the internship.
As a mentor, do your homework before and during the internship on what engages the intern, what their strengths and weaknesses are and what will help them get the most out of the opportunity.
Lesson 2: Take advantage of every learning opportunity, even "mistakes"
When outlining the summer internship, you will imagine that everything will go perfectly. You imagine that there will be no issues that will arise during their research projects. You imagine that you will have no fires to put out that will impact the time you can spend with your intern.  This will simply not be the case at all. Things happen when feeding and raising pigs, and issues will arise when conducting commercial level research. What a valuable learning opportunity it is for these young interns when these mistakes, or "fires," happen. 
If there is a feed manufacturing error, mis-delivery, or on-farm issue, do not hide it from your intern or have the "white picket fence approach" where you pretend everything is fine.  Instead, outline your decision process from start to finish with them. What information do you need to gather? Who do you gather this information from? When does a decision need to be made? What are the tradeoffs of the options available? Who is going to execute what needs to be done? How is the decision going to be validated? People will often say that the one characteristic that separates great leaders from good leaders is their ability to make decisions under different stresses, environments and situations. What better learning opportunity is there for a young individual who wants to step into a role like yours than to see that critical decision-making process firsthand?
Additionally, you are planning and hoping that the intern's responsibilities and research projects are going to go perfectly. That the intern's experiment or project will be conducted without issue and the research hypothesis will be proven correct. It is your hope that the research or project that they conduct this summer will bring value to your company and will be able to shine a spotlight on their talents and skills as they start their career. However, issues are going to arise.
First, take time before the project starts to explain the plan, but emphasize that the plan might change. Things will happen that will be outside of anyone's control that may alter the project.  Explain that adjustments will be made as needed in order to complete the objective the best of everyone's ability. Second, when the issue does arise, once again incorporate the intern into the decision process. Allow them to take part in what alterations and decisions need to be made. Third, have a discussion on what occurred, whether it could have been prevented and whether the correct decision was made. Remember, internships are all about learning things they cannot learn in a classroom or laboratory. Take advantage of every opportunity to let them learn, whether it is a planned or unplanned opportunity.
Lesson 3: Be prepared for the guilt of balancing your job versus aiding the mentee
When my peers ask about the one thing that should be considered when deciding whether to mentor an intern, I tell them it is the hard, and sometimes guilt-ridden, challenge of balancing between time spent on normal responsibilities and the added responsibility of mentoring someone.
To help alleviate this, I encourage potential mentors to first map out time in advance to determine whether the responsibility of mentoring an intern can be added. Once you have made that determination, it is necessary to map time on a weekly and daily basis to ensure that primary objectives are being met and that the objectives of mentoring the intern are met.  Things will arise that mess your schedule up. You must be prepared for this and also prepare intern that you might not be there as planned. You must be prepared to work early in the morning and late in the evening to account for the time appropriated for guiding the intern through the summer.
There will also be times when the intern might be struggling to complete a task. While it would be easier to just do the task yourself, or supply support, you need to focus on your own objectives. For me, this is the hardest part of mentoring an intern. How do you optimally balance your time and objectives? The best way I have learned to do this is to have an open dialog from the start with your intern about why and when you choose to have them work independently versus with your support.
Lastly, be organized with your time and how you are allocating it on a weekly and daily basis.
I encourage my peers and colleagues to ponder how they can best help attract and train the next wave of professionals to the pork production industry. It has been an honor and a joy to help mentor future swine nutritionists that will help lead our industry forward. These are just three of the many lessons I learned while helping serve our industry's greatest need: attracting young talent to move us forward.
Sources: Trey Kellner, Ph.D., AMVC Nutritional Services, who are solely responsible for the information provided, and wholly own the information. Informa Business Media and all its subsidiaries are not responsible for any of the content contained in this information asset.
Subscribe to Our Newsletters
National Hog Farmer is the source for hog production, management and market news
You May Also Like
---