Human Safety of Ractopamine Reaffirmed by Scientific Body
Human Safety of Ractopamine Reaffirmed by Scientific Body
The Codex Alimentarius Commission (Codex) has reaffirmed the human safety for Elanco's feed ingredient compound ractopamine during its 33rd session in Geneva, Switzerland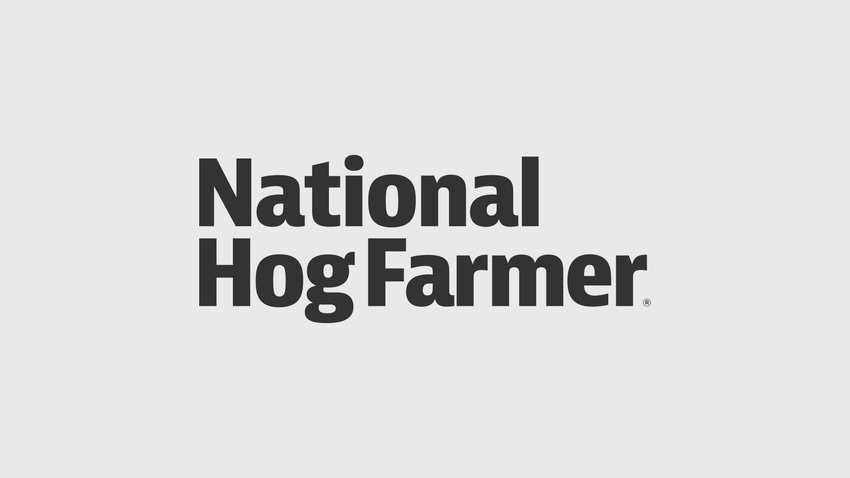 The Codex Alimentarius Commission (Codex) has reaffirmed the human safety for Elanco's feed ingredient compound ractopamine during its 33rd session in Geneva, Switzerland, by holding the MRLs (maximum residue limits) at Step 8 with a work plan.
"This consensus decision respects that the Codex independent scientific advice body, the joint FAO/WHO Expert Committee on Food Additives (JECFA), has confirmed the human safety standards for ractopamine three times," says Jeff Simmons, president of Elanco. "We trust the work plan will provide an opportunity for members to rise above, and bridge across, national preferences and fulfill their role in establishing international food safety standards."
Delegates to the Codex Commission were considering final adoption of the ractopamine international food safety standards based upon the scientific risk assessment provided by JECFA, which issued a report in May 2010. The JECFA assessment was conducted by independent experts and based on the most recent data requested of countries.
"We are pleased that Codex has reaffirmed the scientific foundation as provided by JECFA, so that consumers can have confidence in international food safety standards," says Simmons. "We all have a broader goal of food security and this will be achieved through domestic supply complemented by imported product. International standards serve all consumers as they are reference points to help ensure the production and availability of safe food. We commend all Commission delegates for their dedicated work to achieve consensus while seeking to serve their global food safety role."
By 2050, the global food demand will double, according to the Food and Agriculture Organization. "With limited natural resources of land and water, innovation will be essential to meet this need. Codex can help sustain innovation to meet global food needs by acting with due diligence in promptly establishing international food safety standards," Simmons adds.
Ractopamine is a feed ingredient used in Elanco's products Paylean for swine and/or Optaflexx for cattle. Twenty-six regulatory agencies have conducted extensive reviews of ractopamine data, and based on stringent human food safety criteria, have concluded that the feed ingredient is safe for use in swine and cattle production. Ractopamine was first approved for use in 1999 and has since been registered in multiple countries and used in well over 300 million swine worldwide, producing more lean meat desired by consumers.
Additional information is available at www.elanco.com.

Subscribe to Our Newsletters
National Hog Farmer is the source for hog production, management and market news
You May Also Like
---