Glycerin Proves Feasible Feedstuff for Swine
Glycerin Proves Feasible Feedstuff for Swine
Finding feasible alternative feedstuffs for swine led University of Illinois (U of I) researchers to take another look at the use of glycerin in swine diets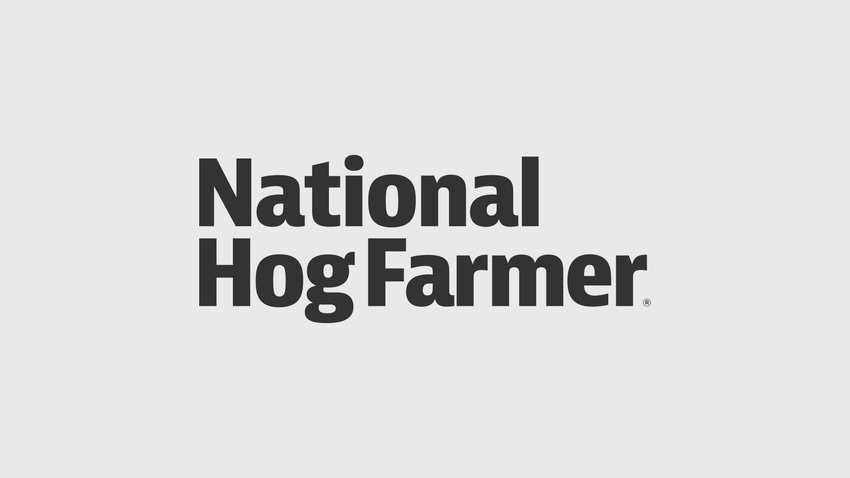 Finding feasible alternative feedstuffs for swine led University of Illinois (U of I) researchers to take another look at the use of glycerin in swine diets.
In a study published by University of Illinois graduate research assistant Omarh Mendoza in the Journal of Animal Science, an Illinois research team found that swine diets containing up to 15% glycerin achieved similar performance to a conventional corn-soy diet.
"Glycerin is not a new product, but little is known about its role as a feed ingredient for swine," says Mike Ellis, U of I professor in the Department of Animal Sciences. "Previous studies have shown variable results."
Glycerin is a major co-product of biodiesel production, and the resulting liquid energy is sweet and palatable, Ellis says. It's been more commonly used by humans, but shows potential for increased use in swine diets.
"We performed a standard feedstuff digestibility evaluation," Ellis says. "We determined its energy digestibility and metabolizable energy value. We used this value to formulate diets in a controlled study here at the U of I Swine Research Center."
The study found that glycerin could be fed up to 15% of the swine diet.
"We didn't test it at higher levels because the efficiency of use of the energy may decrease so we don't recommend using glycerin at levels higher than 15%," he says.
Earlier studies suggested diet inclusion with glycerin could improve meat quality, but the U of I study didn't find any such effects on meat quality when comparing results with a corn-soy diet.
While the use of glycerin in swine diets appears promising, it must be based upon current market prices.
"Glycerin has alternative uses beyond being used as a feed ingredient," Ellis says. "It is available, but the demand for this ingredient sometimes causes it to be too expensive to use in a diet. But there are occasions when it's economically feasible to use. If the biofuels industry keeps growing, that could make it even more accessible in the future."

Feed-flow issues need to be evaluated when using glycerin, according to Aaron Gaines, co-researcher and vice president of Production Resources & Operations at The Maschhoffs.
"Glycerin is available to the swine industry as crude glycerin," Gaines says. "Crude glycerin is a viscous liquid, and dietary inclusion rates of 5% or greater can result in feed flowability issues."
Subscribe to Our Newsletters
National Hog Farmer is the source for hog production, management and market news
You May Also Like
---