Gestating and lactating sows perform with hybrid rye diets
Gestating and lactating sows perform with hybrid rye diets
Results from recent research demonstrate that hybrid rye is a suitable ingredient for gestating and lactating sows.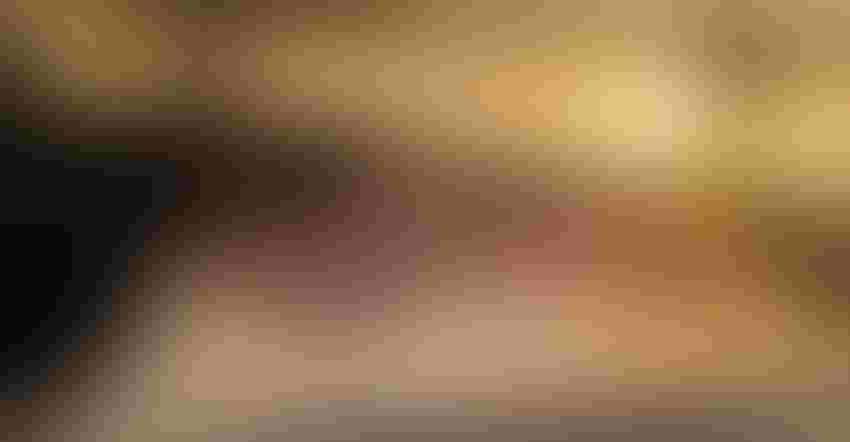 By Molly McGhee and Hans H. Stein, University of Illinois
As a crop, hybrid rye is steadily becoming more visible to farmers in North America, as 2019 marked the fourth planting season for certified hybrid rye seed in the United States and the sixth year in Canada. KWS, a German-based plant breeding company, develops hybrids of rye that out yield other small grains, have reduced risk of ergot contamination compared to population rye and tolerate soils unsuitable for corn. Rye has a prominent place in the whiskey distilling industry, but the largest potential market for hybrid rye is as a livestock feed.
Over the last two years, research has been conducted at the University of Illinois to determine the digestibility of amino acids, phosphorus, energy and fiber in hybrid rye fed to growing pigs. With these digestibility values established, the focus of the research with hybrid rye has now shifted to evaluating growth performance of pigs fed rye, beginning with gestating and lactating sows.
Research in Denmark recently demonstrated that sows fed diets containing a portion of hybrid rye during gestation and lactation performed equally well compared with sows fed control diets consisting of barley, wheat and soybean meal. However, there are currently no published data comparing hybrid rye with corn. Although rye has greater concentrations of non-starch polysaccharides than corn, it was hypothesized that sows can perform equally well when fed diets containing hybrid rye because mature pigs have a high capacity to ferment fiber.
Therefore, an experiment was conducted to test the hypothesis that hybrid rye can be included in diets fed to gestating and lactating sows at the expense of corn without influencing sow body weight changes, sow lactation performance or litter growth performance.
For gestation and lactation, a corn-soybean meal control diet and three additional diets in which hybrid rye replaced 25, 50 or 75% of corn were formulated (Table 1). The hybrid rye did not contain ergot. Gestation diets were limit-fed according to estimated requirements for maintenance energy based on sow body weigh until Day 90 of gestation, when feed allowance was increased to 3.5 kilograms per day for all sows. Lactation diets were limit-fed at 3.5 kilograms until farrowing, at which point feed allowance was gradually increased to ad libitum by Day 4 to 5 post-farrowing. Diet did not influence sow body weight or sow average daily gain at any point in the experiment (Table 2). Diet did not affect number or weights of total, live or stillborn pigs, but there was an increase and then a reduction in the number of pigs weaned, litter wean weight and litter ADG as the inclusion of hybrid rye in the diets increased (quadratic effect). Piglet mortality, as well as the proportion of pigs crushed by sows, tended to follow the same trend as hybrid rye was added to the diet. It is hypothesized that the fiber fraction in rye, specifically the concentrations of fructooligosaccharides and other fermentable fiber, may have contributed to the sows on the low-rye and mid-rye diets to be less stressed during lactation compared with the sows fed the control diet, thereby reducing the number of crushed pigs and possibly increasing their capacity for milk production. This hypothesis will be tested when the blood serum, colostrum and milk samples collected during the experiment are analyzed for components related to inflammatory immune response.
In conclusion, replacing up to 75% of the corn with hybrid rye in gestation and lactation diets had no effect on sow body weight changes nor on number or birthweights of piglets, but overall, diets in which 25% or 50% of the corn was replaced by hybrid rye resulted in improved sow lactation performance. No differences were observed for any variables between the control group and the high-rye treatment group, indicating up to 75% of the corn may be replaced with hybrid rye in gestation and lactation diets without significantly affecting sow performance.
Sources: Molly McGhee and Hans H. Stein, who are solely responsible for the information provided, and wholly own the information. Informa Business Media and all its subsidiaries are not responsible for any of the content contained in this information asset.
Subscribe to Our Newsletters
National Hog Farmer is the source for hog production, management and market news
You May Also Like
---