Crystalline Amino Acids Can Replace Fish Meal
Crystalline Amino Acids Can Replace Fish Meal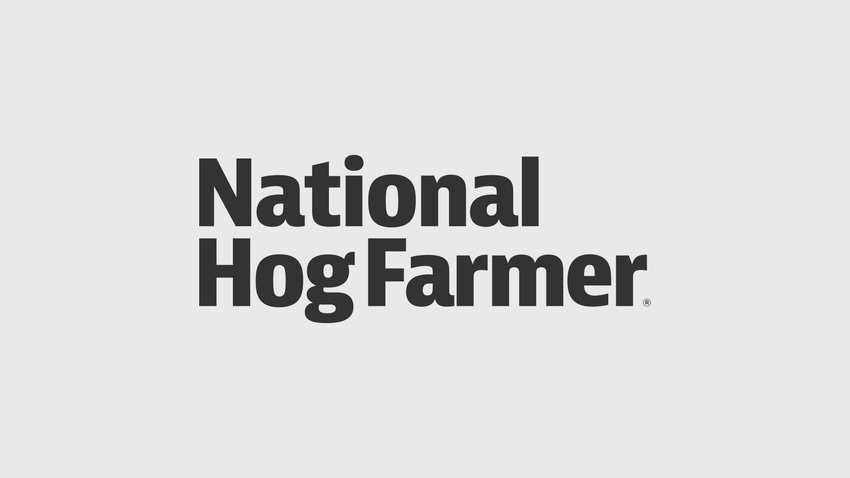 Crystalline amino acids can replace commonly used specialty protein sources such as fish meal in phase 2 nursery pig diets (15 to 25 lb.) without impacting growth performance as long as diets are balanced for minimum amino acid ratios.
The standard ileal digestible (SID) amino acid ratios for this weight range of nursery pigs were found to be 1.30% lysine and 65% valine:lysine.
The 282 nursery pigs weighed an average of 16 lb. when they started the 28-day trial to evaluate the effects of replacing fish meal with crystalline amino acids on growth performance. There were six dietary treatments and seven replications per treatment, five with seven pigs per pen and two with six pigs per pen.
Pigs were provided a two-phase diet series, with treatment diets fed from Day 0 to 14 and a common diet fed from Day 14 to 28. In the six dietary treatments, the fish meal was included at 4.50, 3.60, 2.70, 1.80, 0.90 and 0.00%. Crystalline lysine, methionine, theronine, tryptophan, isoleucine and valine all increased as fish meal decreased to maintain minimum amino acid ratios.
Increasing amounts of glutamine and glycine were used in diets containing 3.60% to 0.00% fish meal to maintain a lysine-to-crude protein ratio.
During the treatment phase from Day 0 to 14, no differences were noted in average daily gain, average daily feed intake or feed/gain as the level of fish meal decreased and crystalline amino acids increased. No differences in growth performance were detected from Day 14-28 in the common diet period.
A related study sought to identify which amino acids are required in a low-crude protein, amino acid-fortified diet in a trial of 294 nursery pigs on test at 15 lb. for 28 days.
The positive control diet contained L-lysine, HCl, DL-methionine, L-threonine, L-isoleucine, L-tryptophan, L-valine, L-glutamine and L-glycine.
The six treatments were positive control, positive control with L-isoleucine deleted from the diet, positive control with L-tryptophan deleted, positive control with L-valine deleted, positive control with L-glutamine and L-glycine deleted and positive control with L-isoleucine, L-tryptophan, L-valine, L-glutamine and L-glycine deleted from the diet.
Results indicated that L-tryptophan and L-valine were needed in the low-crude protein, high amino acid-fortified nursery diet to achieve maximum growth performance in nursery pigs from 15 to 25 lb.
Another study looked at whether lysine level fed in one phase influenced nursery pig performance in another phase in a test of 320 weaned pigs placed on test at 13 lb. for 35 days. There were eight treatments with diets fed in three phases.
Standard ileal digestible lysine levels were 1.35 vs. 1.55% during Phase 1 (Day 0 to 7); 1.15 vs. 1.35% in Phase 2 (Day 7 to 21); and 1.05 vs. 1.25% during Phase 3 (Day 21 to 35).
During Day 0 to 7, increasing lysine did not influence average daily gain or average daily feed intake but improved feed/gain. Results were similar for Phase 2. From Day 21 to 35, increasing lysine improved average daily gain and feed/gain.
Again, these results showed that lysine level fed in each phase did not influence the response to lysine in the subsequent phase. The lysine level fed during the last nursery phase had a greater impact on overall performance than the level fed in earlier phases.
Researchers: J.E. Nemechek, M.D. Tokach, S.S. Dritz, R.D. Goodband, J.M. DeRouchey and J.L. Nelssen. For more information, contact Nemechek by phone (252) 230-3119 or e-mail [email protected].
Subscribe to Our Newsletters
National Hog Farmer is the source for hog production, management and market news
You May Also Like
---