By-O-reg+ takes the popular vote
By-O-reg+ takes the popular vote
This year By-O-reg+ by Advanced Ag Products was voted as the "Producer's Choice" by a narrow margin.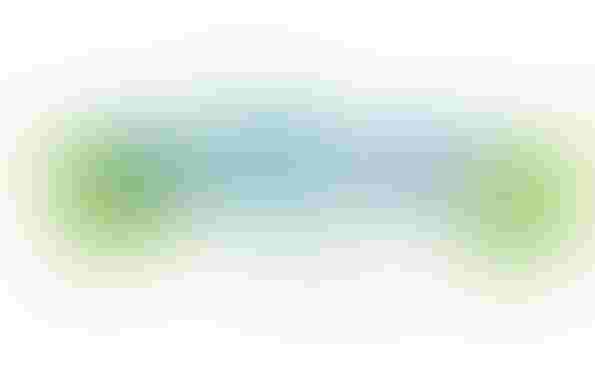 Every year swine businesses nominate new products to be considered for the National Hog Farmer New Product Tour. Each product is fully evaluated by a panel of experts. While not every product is selected as a "finalist" by the panel, all 24 products in the tour have value to the swine business.
In addition to the panel selection, the New Product Tour has a "popular" component. World Pork Expo visitors can review the entered products and vote for their favorite. This year By-O-reg+ by Advanced Ag Products was voted as the "Producer's Choice" by a narrow margin. In response to the announcement, Wade Jensen, By-O-reg+ executive director, said, "It feels good to have the producers' support, especially being new to the industry."
By-O-reg+ is an all-natural essential oil feed supplement. Micro-encapsulation prevents the essential oils from volatizing, oxidizing or binding with other ingredients in the diet. The feed supplement is organically certified. "By-O-reg+ is an oregano-based product. We have it in encapsulation that allows us to get the oregano oil to the bad bacteria all the way through the digestive tract," explains Jensen.
While the concept of alternative, natural products is not new, the results By-O-reg+ delivers are revolutionary to the swine industry, adds Jensen. The unique formula also contains beta glucan and vitamin C to boost the immune system and synergistically improve gut health.
According to Advance AG Products, By-O-reg+ benefits pork producers by providing a proven alternative to current practices. The micro-encapsulated product works to improve intestinal health and the immune system. The time-release technology maximizes performance by delivering essential ingredients consistently throughout the entire gut. 
A North Carolina State University research team led by Sung Woo Kim tested By-O-reg+. The research results show that when healthy growing pigs are fed the natural supplement with non-medicated feed, By-O-reg+ increased final body weight and average daily gain. According to the trials, these benefits disappear with the introduction of medication. However, feed efficiency was enhanced regardless of feed medication. Also, By-O-reg+ reduces oxidative stress and immune responses, which benefits overall health and growth. Visit byoreg.com to learn more about the product and review the research results.
Subscribe to Our Newsletters
National Hog Farmer is the source for hog production, management and market news
You May Also Like
---