Black soldier fly larvae oil improves nursery pig growth performance 
Black soldier fly larvae oil improves nursery pig growth performance 
Oil is 98% lipids with a high concentration of lauric acid, implying it may have antibacterial effects to improve growth when included in livestock feeds.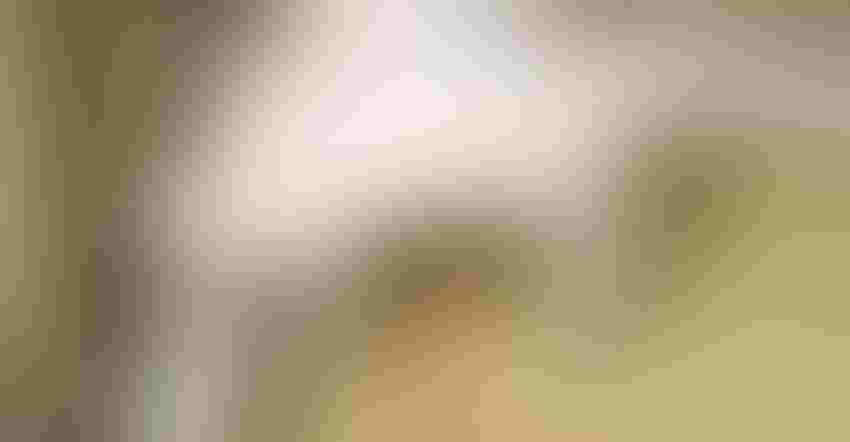 The world demand for animal protein is expected to double by 2050, prompting animal nutritionists to find sustainable and nutritious ingredients for livestock diets. EnviroFlight has developed a high fat oil sourced from black soldier fly larvae. Black soldier fly larvae are a good source of fat and protein, containing approximately 41% crude protein and 29% oil. The oil is 98% lipids and has a high concentration of lauric acid, implying it may have antibacterial effects to improve growth performance when included in livestock feeds.
Black soldier fly larvae oil has recently been added by the American Association of Feed Control Officials as an ingredient that can be used in diets fed to swine. However, research was needed to understand the effects BSFLO has on nursery pig performance.
We conducted a study to further evaluate BSFLO as an effective ingredient for improving growth performance and health of nursery pigs. Two dietary treatments were used in this study, consisting of a basal diet with either 4% added poultry fat or the same basal diet with 4% of added BSFLO. Diets followed a commercially relevant phase feeding program with three phases, each fed for two weeks.
A total of 143 nursery pigs (starting body weight was 6.70 ± 0.09 kg) weaned at approximately 21 days of age were used and housed in 22 pens with five to seven pigs per pen, resulting in 11 replications per treatment. Experimental diets were fed ad libitum for a total experimental period of 42 days. Pigs were weighed on day 0, 14, 28 and 42 and average daily gain and feed consumption were determined. Gain per unit of feed was calculated. Blood samples were collected from one pig per pen (median pig in each pen) to evaluate serum chemistry and complete blood count.
Results from this research showed that pigs fed BSFLO had greater average daily gain throughout the study and overall (P < 0.001), resulting in greater body weight of pigs at all phases and at the end of the nursery period (P < 0.01). 

Feed intake was greater for pigs fed BSFLO during Phase 2 (P = 0.001) and the overall period (P = 0.02). Gain:feed ratio was significantly improved (P = 0.004) during Phase 1 (the two-week period immediately after weaning), but not during the other phases or overall.
Serum chemistry and complete blood count were largely unaffected by BSFLO supplementation, except for a decreased serum concentration of alanine aminotransferase (P = 0.023) and increased serum chloride concentrations (P = 0.046). Nonetheless, all serum chemistry and complete blood count values were within expected normal ranges.
The results from this study indicate that BSFLO appears to be a sustainable energy source promoting increased growth and feed intake in nursery pigs.

Source: Caitlyn Eickleberry, Liz Koutsos and Eric van Heugten, who are solely responsible for the information provided, and wholly owns the information. Informa Business Media and all its subsidiaries are not responsible for any of the content contained in this information asset. The opinions of this writer are not necessarily those of Farm Progress/Informa.
 
Subscribe to Our Newsletters
National Hog Farmer is the source for hog production, management and market news
You May Also Like
---