WEBINAR: Mycoplasma herd eliminations: managing the negative herd
WEBINAR: Mycoplasma herd eliminations: managing the negative herd
This Science Talks. webinar will discuss how to manage breeding herds after the initial elimination program has been implemented.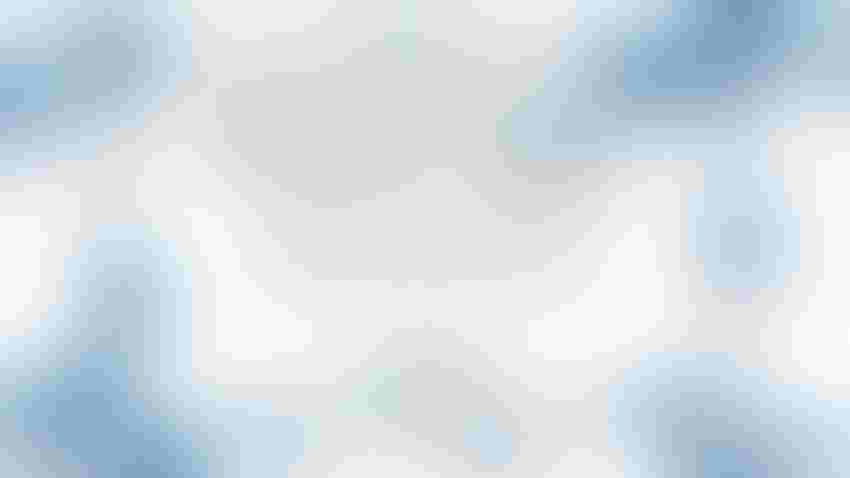 AVAILABLE ON DEMAND
Methods for Mycoplasma hyopnuemonia elimination from swine herds have been well established. This Science Talks. webinar will discuss how to manage breeding herds after the initial elimination program has been implemented. The panelists will share their extensive expertise as they discuss approaches for long-term management of the negative herd. Topics include testing to ensure successful elimination, long-term approaches to replacement stock health management and the future of diagnostic testing.
Please join host Dr. Jeremy Pittman and panelists Drs. Alyssa Betlach, Amy Maschhoff and Maria Pieters as they discuss approaches for "back end" management of Mycoplasma elimination programs from the perspective of a swine-exclusive practitioner, a veterinarian for a large production system and a world-class Mycoplasma researcher.
Joining us as speakers will be:

Alyssa Betlach DVM, PhD
Swine Veterinarian
Swine Vet Center
Alyssa Betlach is a swine veterinarian at Swine Vet Center in St. Peter, MN, where she works directly with producers to optimize herd health and production. She also oversees the research division of the company. Dr. Betlach completed her PhD in 2021, focused on Mycoplasma hyopneumoniae epidemiology and diagnostics, and has dedicated ten years towards improving diagnostic, control, and elimination efforts for Mycoplasmas.

Maria Pieters DVM, PhD
Associate Professor
University of Minnesota Veterinary Diagnostic Lab
Dr. Pieter is an associate professor with the Swine Group and the Veterinary Diagnostic Laboratory, the principal investigator of the Mycoplasma Research Laboratory and the director of the Swine Disease Eradication Center at the University of Minnesota. Dr. Pieters leads research efforts on diagnostic, epidemiology, and control of Mycoplasma infections in pigs and other animal species. Her main research is on applied tools for disease elimination.

Amy Maschhoff DVM
Director of Health
The Maschhoffs
Amy Maschhoff earned her veterinary degree from the University of Illinois Urbana-Champaign in 2015 and began her career as herd veterinarian for The Maschhoffs in one of their commercial regions – based in Illinois, Missouri, and Oklahoma. She transitioned to work within the Technical Operations region focusing on veterinary support for research and genetic herds for two years and now serves as the interim director of health for the system, supporting 6 regional veterinarians and the animal care team. Amy just is currently enrolled in the Swine Executive Veterinary Program through the University of Illinois. Additionally, Amy leads the health assurance strategy for Acuity genetics.

Jeremy Pittman DVM - Moderator
Dr. Jeremy S Pittman is a staff veterinarian for Smithfield Hog Production – North Region, which manages 130,000 sows farrow-to-finish in Northeastern North Carolina and Virginia. Dr. Pittman also serves on Smithfield's science and technology committee, which uses a science-based approach to improve production, health and business performance throughout its operations worldwide.
Dr. Pittman graduated from North Carolina State University (NCSU) in 2000 with degrees in Zoology and Animal Science, and minors in Nutrition and Genetics. In 2004, he received his DVM from NCSU and started his career with Smithfield. Dr. Pittman received a Master's degree in Veterinary Preventative Medicine from Iowa State University in 2014. Dr. Pittman is a Diplomate of the American Board of Veterinary Practitioners (Swine Health Management) and serves as adjunct faculty at the NCSU College of Veterinary Medicine. Dr. Pittman also serves on the Board of Directors for the Swine Health Information Center (SHIC) and the National Pork Producers Council (NPPC).
Pittman received the 2015 Allen D Leman Science in Practice Award from the University of Minnesota. Dr. Pittman received the Science with Practice Award from Iowa State University in 2016. Dr. Pittman completed the Executive Veterinary Program at the University of Illinois in 2016. Dr. Pittman was the recipient of the 2021 American Association of Swine Veterinarian's Swine Veterinarian of the Year.
SPONSORED BY

Subscribe to Our Newsletters
National Hog Farmer is the source for hog production, management and market news
You May Also Like
---