Webinar focusing on threat of influenza A in swine
Webinar focusing on threat of influenza A in swine
The webinar presented by National Hog Farmer, with sponsorship by Boehringer Ingelheim, is now available On Demand.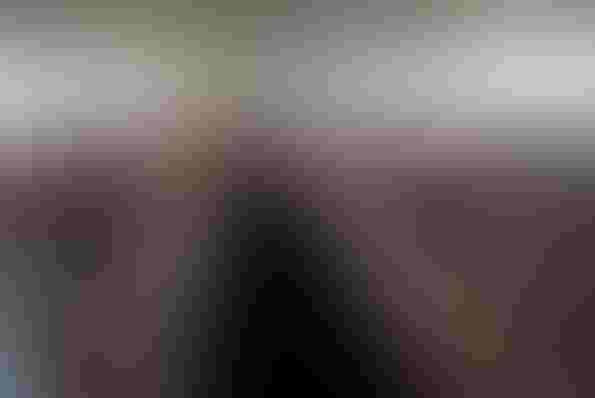 Influenza A virus in swine has been present in U.S. herds for nearly 100 years, and until recently was less complicated for producers and veterinarians to manage. Today, however, due to its endemic presence in swine populations in North America, South America, Asia and Europe, as well as the emergence of new virus strains that are more difficult to predict and control, IAV-S has become a major threat to the industry overall.
National Hog Farmer, with sponsorship by Boehringer Ingelheim, is presented "Influenza A Virus in Swine: A Serious Threat to Performance Potential" webinar on Dec. 5. The hour-long free webinar focused on:
• The basics of IAV-S
• Impact of IAV-S
• Current production practices to minimize the impact of IAV-S
• Why IAV-S is so difficult to control
This webinar is now available On Demand. Follow the presentation link below and click "Launch Presentation". You may be asked to enter your email address for verification purposes.
Christa Goodell, technical manager for Boehringer Ingelheim swine division, is the featured speaker of the webinar. She focuses on IAV-S at BI and leads a team of swine veterinary experts in addressing customer needs to develop and implement sustainable approaches to improved IAV-S management and control on the farm.
The facts are simple: As one of the top three diseases affecting pigs in all phases of production, and the potential to cost producers $3 to more than $10 per head in lost production, the industry cannot afford to ignore IAV-S. Not only can IAV-S wreak havoc on swine herds on its own, but because it attacks the cells that line pigs' respiratory tracts, it weakens their first line of defense against subsequent opportunistic or secondary respiratory infections.
As IAV-S becomes increasingly difficult and costly to control, education is the first line of defense for producers and veterinaries who want to protect their herds.
Click here to register for the Dec. 5 webinar brought to you by National Hog Farmer and Boehringer Ingelheim.
Subscribe to Our Newsletters
National Hog Farmer is the source for hog production, management and market news
You May Also Like
---