Webinar: Coinfections and the application of a whole-herd approach to disease control
Webinar: Coinfections and the application of a whole-herd approach to disease control
Now Available On Demand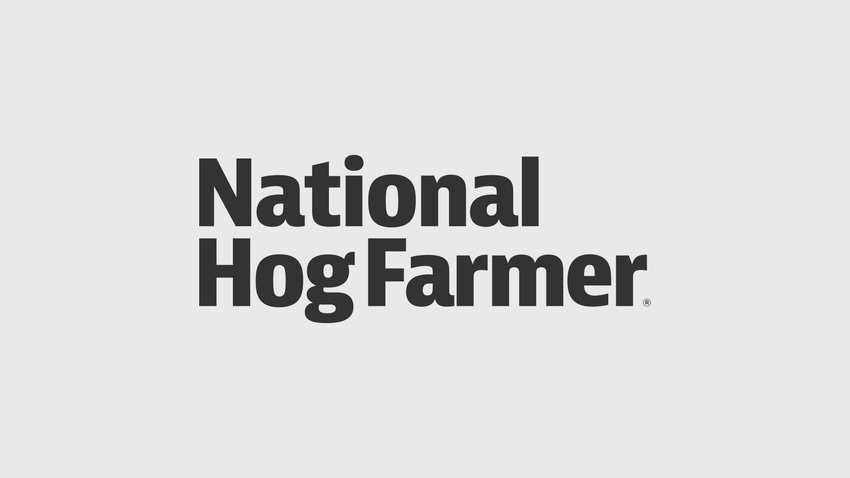 Respiratory coinfections are a significant challenge for the global swine industry. From porcine reproductive and respiratory syndrome and influenza A virus in swine to Mycoplasma hyopneumoniae and porcine circovirus Type 2, pigs are often infected with multiple pathogens at once. 
 
Because respiratory co-infections are so common, it's critical to understand the dynamics at work when multiple pathogens are present in a herd, and how these types of infections impact the bottom line of your operation. Pig health doesn't start at the nursery — it is impacted by pathogen exposure during the suckling period, and colostral immunity provided by the nursing sows. For these reasons, it is more appropriate to look at a complete (holistic) approach to disease control at the whole-herd level. By addressing the critical phases of production which impact immunity and pathogen exposure (i.e., gilts, sows, neonatal period and growing pig), and putting in place proper internal and external biosecurity measures to control external factors, successful disease control can be achieved.
In this webinar, Rachel Stika, a third-year veterinary student at Iowa State University, will provide an overview of recent research into the impact of varying types of coinfections. Then, Boehringer Ingelheim's Eduardo Fano, Christa Goodell and Reid Philips will arm producers and veterinarians with the knowledge they need to better manage respiratory coinfections and demonstrate why a whole-herd approach continues to be successful.
Specifically, participants will learn:
How respiratory pathogens impact pigs, and the potential productivity loss created by respiratory co-infections;

How the industry has optimized respiratory disease control strategies with existing tools through the use of the Infection Chain, 5-Step Process and a whole-herd approach to disease management developed by Boehringer Ingelheim.

Rachel Stika
Veterinary Student
Iowa State University


Rachel Stika is a third-year veterinary student at Iowa State University. She attended Iowa State for her undergraduate education in Animal Science and grew up on a cow-calf farm in Northeast Iowa near Cresco. Stika's passion for swine production, medicine and health grew from internships in the industry as well as various research projects dealing with biosecurity, respiratory pathogen burden, and Mycoplasma hyopneumoniae.

Reid Philips, DVM
Technical Manager, PRRS
Boehringer Ingelheim


Following veterinary school, Philips started his career with a mixed animal practice in Audubon, Iowa, followed by a swine and equine clinic in Columbus, Neb. From 1994-97, Philips served as a technical services veterinarian for NOBL Laboratories in Sioux Center, Iowa, a role that he continued in following Boehringer Ingelheim's acquisition of NOBL Labs. He currently serves as the PRRS technical manager, leading technical and marketing projects related to PRRS virus and control/preventive medicine.

Eduardo Fano, DVM, MSc, Ph.D.
Senior Associate Director of Swine Technical Marketing
Boehringer Ingelheim


Fano has extensive experience in swine health, both in Latin America and the United States. He's served as a professor for the Universidad Nacional Autonoma de Mexico. From 2008-12, he worked with PIC Latin America as the director of Technical Services and the director of Health Assurance and Health Services. Fano joined Boehringer Ingelheim in 2012 as the technical manager for the Americas. From 2016-19, he served as the technical manager for FLEX. In his current role, he oversees the swine technical marketing team.

Dr. Christa Goodell, DVM, MS, Ph.D., Dipl ACVPM
Technical Manager, IAV
Boehringer Ingelheim


Goodell's education and work experience have taken her from the East to the Midwest. A graduate of Colgate University in Hamilton, N.Y., she earned her DVM from Kansas State University and MS and Ph.D. from Iowa State University, in the areas of Veterinary Preventive Medicine and Microbiology. Goodell's interests and expertise include herd health management and disease elimination, swine diagnostics, and epidemiology, and preventive veterinary medicine.

Ann Hess - Moderator
Editor
National Hog Farmer
SPONSORED BY


Subscribe to Our Newsletters
National Hog Farmer is the source for hog production, management and market news
You May Also Like
---