The broader benefits of an effective PRRS vaccination program
The broader benefits of an effective PRRS vaccination program
Beyond reducing clinical signs and improving pig performance, the right PRRS vaccine can boost whole-herd immunity and reduce disease transmission and circulation.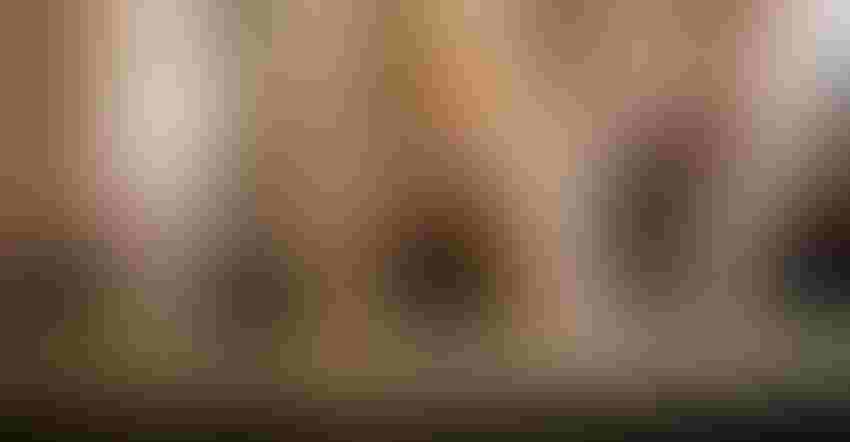 There are several good reasons to implement a systematic vaccination program as part of a broad-based control plan for porcine reproductive and respiratory syndrome. A growing body of research illustrates the value of vaccines in providing direct benefits, including increased average daily gain and reduced mortality,1,2,3 as well as cross-protection against multiple PRRS virus strains.4,5,6
At the same time, an effective vaccination program also delivers important indirect benefits, including reduced shedding and transmission of the PRRS virus within and between pig populations, 7,8,9 which can reduce the long-term impact on herd health.
Improved performance
According to estimates in one study, PRRS can have an economic impact of as much as $9 per pig in the nursery phase and nearly $8 per pig in the finisher phase.10 With those kinds of losses at stake, impacting pig performance is an important benefit delivered by Ingelvac PRRS MLV, throughout all production phases.
According to a 28-month study, strategic use of Ingelvac PRRS MLV, along with herd closure and pig-flow management, produced significant improvements in reproductive and post-weaning performance.2 The number of pigs weaned increased by 0.83 pigs per sow farrowed following the PRRS control interventions in this study. Average daily gain for nursery pigs increased by 0.17 lb./day in phase one (first 18 months) and by 0.22 lb./day in phase two (last 10 months), while mortality rates dropped from a baseline of 5.62% to 3.39% in phase one and to 2.12% in phase two.
In vaccinated finishing pigs, ADG improved by 0.06 lb./day in phase one and 0.10 lb./day in phase two. Mortality dropped from a baseline 2.96% to 2.21% in phase one to 2.22% in phase two.
Several other large-scale studies have produced similar results, with nursery increases in ADG ranging from 0.07 to 0.11 lb./day and finishing ADG increases from 0.12 to 0.18 lb./day, along with decreases in mortality rates.1,3
Critical cross-protection
The PRRS virus can mutate, which can allow for the emergence of new wild-type strains, such as the PRRSV 1-7-4 isolate identified in 2014, explained Reid Philips, DVM, PRRS senior technical manager with Boehringer Ingelheim. "Choosing a vaccine that provides heterologous protection against the most current wild-type strains of PRRS is important in PRRS control protocols in an effort to mitigate the consequences of infection and improve health and performance," he says.
Recently, Boehringer Ingelheim conducted separate cross-protection/challenge studies with the virulent PRRSV 1-7-4 and 1-3-4 isolates. In both cases, the results showed that compared to non-vaccinated control pigs, pigs vaccinated with INGELVAC PRRS MLV had a significant reduction in lung lesions and viremia, as well as a significant improvement in ADG following challenge.4,6
"These results indicate that INGELVAC PRRS MLV provides important cross-protection against two relevant PRRSV isolates," says Philips.
Reduced shedding
The risk of PRRS virus spread is highest in swine-dense areas due to the potential of virus transmission within and from large populations of growing pigs. The use of INGELVAC PRRS MLV provides the indirect benefit of reducing transmission of the disease.7,9
In several studies, significantly less aerosol shedding of wild-type PRRS virus was reported among pigs vaccinated with INGELVAC PRRS MLV compared to non-vaccinated pigs.7,9 "Reducing the level of PRRS virus transmission and circulation helps minimize the impact of PRRS," says Philips.
To learn more about developing an effective PRRS control program on your farm, talk to your Boehringer Ingelheim representative or visit www.swineresource.com.
References:
1Angulo J, Kolb J, Philips R, Cano JP. Growth performance improvement and mortality reductions derived from a PRRS large-scale control project in the United States, in Proceedings. IPVS Congress 2012.
2Oropeza-Munoz A, Kolb J. A methodical approach to PRRS management, a success story of production improvements, in Proceedings. IPVS Congress 2012.
3Polson D, Baker RB, Philips R, Hotze B. Improved growing-pig performance in a large production system applying an intensive management and vaccination protocol, in Proceedings. IPVS Congress 2008;205.
4Patterson A, Haiwick G, Hermann J, et al. Efficacy of Ingelvac PRRS MLV against a heterologous PRRSV 1-7-4 RFLP challenge. Paper presented at: AASV Annual Meeting; February 2017; Denver, Colorado.
5Patterson A, Victoria J, et al. Modified-live PRRSV vaccination is efficacious following challenge with eight genetically diverse PRRSV isolates, in Proceedings. Allen D. Leman Swine Conference 2013;194.
6Patterson A, Fergen B, Hermann J, et al. Efficacy of Ingelvac PRRS MLV against a heterologous PRRSV 1-3-4 RFLP challenge, in Proceedings. Allen D. Leman Swine Conference 2017;98–101.
7Dee S, Nerem J, Wetzell T, et al. Reduction of wild-type PRRS virus shedding in aerosol of growing pigs by modified-live virus vaccination at weaning, in Proceedings. Annu Meet AASV 2014;461–462.
8Dee S, Philips R. Using vaccination and unidirectional pig flow to control PRRSV transmission. J Swine Health Prod 1998;6(1):21–25.
9Linhares DC, Cano JP, Wetzell T, et al. Effect of modified-live PRRSV vaccine on the shedding of wild-type virus from an infected population of growing pigs. Vaccine 2012;30(2):407–413.
10Holtkamp DJ, Kliebenstein JB, Neumann EJ, et al. Assessment of the economic impact of porcine reproductive and respiratory syndrome virus on United States pork producers. J Swine Health Prod 2013;21(2):72-84.
Ingelvac PRRS is a registered trademark of Boehringer Ingelheim Vetmedica GmbH. ©2018 Boehringer Ingelheim Vetmedica, Inc. POR-1091-PRRS1018
Subscribe to Our Newsletters
National Hog Farmer is the source for hog production, management and market news
You May Also Like
---