Study: Pigs and chickens not susceptible to SARS CoV-2
Study: Pigs and chickens not susceptible to SARS CoV-2
Final results expected in May.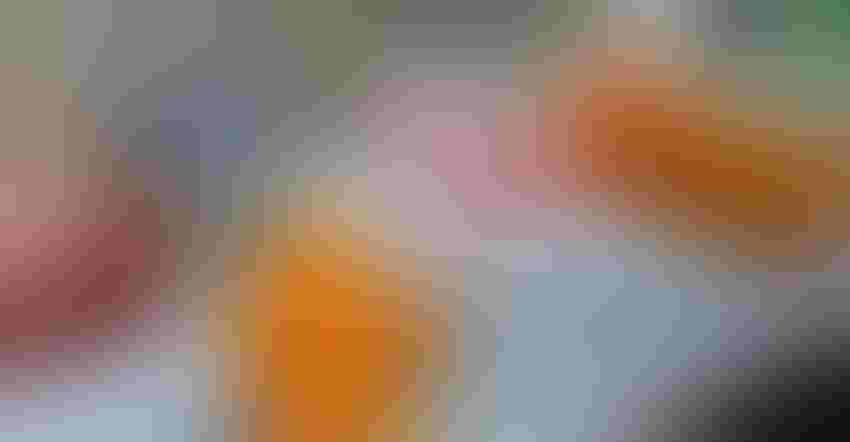 Friedrich Loeffler Institute
About three months ago, severe acute respiratory syndrome coronavirus-2 in China, a new zoonotic coronavirus that probably originated from bats, occurred in China and led to a pandemic. Various research institutes worldwide are investigating whether SARS-CoV-2 can also infect other animal species.
The Friedrich Loeffler Institute started a few weeks ago with infection studies in pigs, chickens, fruit bats and ferrets. Initial results show that fruit bats and ferrets are susceptible to a SARS-CoV-2 infection, but pigs and chickens are not. In particular, the susceptibility of ferrets is an important finding, since they could be used as model animals for human infection to test vaccines or medicines.
In the infection studies, SARS-CoV-2 was administered to the animals' noses to mimic the natural route of infection in humans via the nasopharynx. Nile fruit bats, which belong to the group of bats, were tested to gain knowledge of the suspected reservoir function of bats. Although these animals could be infected, they did not show any symptoms of the disease and were not efficient in infecting their peers.
Ferrets are a good model for humans for other respiratory infections, especially from flu viruses. Since SARS-CoV-2 multiplies primarily in the respiratory tract, ferrets could also be a model for this infection. Such an animal model, which reflects human infection, is currently urgently sought worldwide.
The experiments by the FLI show that ferrets can be infected efficiently with SARS-CoV-2 , multiply the virus well and transmit it to fellow species. The animals multiplied the virus mainly in the upper areas of the respiratory tract, but showed no symptoms of disease. This provides an infection model that can be used to test vaccines and medicines SARS-CoV-2 could help.
As the Federal Research Institute for Animal Health of Germany, the FLI is dedicated to the health of food-producing animals. Central tasks are the prevention, diagnosis and control of animal diseases, the improvement of animal husbandry and nutrition as well as the research of livestock genetics. Farm animals are particularly in contact with humans.
Therefore, pigs and chickens were susceptible to SARS-CoV-2 tested. It was examined whether the animals are infected, multiply the pathogen and show symptoms of the disease. Furthermore, tests were carried out to determine whether they could excrete the pathogen and thus pose a potential risk to humans. Under the test conditions, neither pigs nor chickens were found to be susceptible to infection with SARS-CoV-2 . According to the current state of knowledge, they are not affected by the virus and therefore do not pose any potential risk to humans.
The complete evaluation of all test series will take some time, with the final results expected in early May.
Source: Friedrich Loeffler Institute, which is solely responsible for the information provided, and wholly owns the information. Informa Business Media and all its subsidiaries are not responsible for any of the content contained in this information asset.
Subscribe to Our Newsletters
National Hog Farmer is the source for hog production, management and market news
You May Also Like
---