Strep. suis: New approach to an old disease
Strep. suis: New approach to an old disease
Catching the bacteria early is vital to reducing the spread within a population.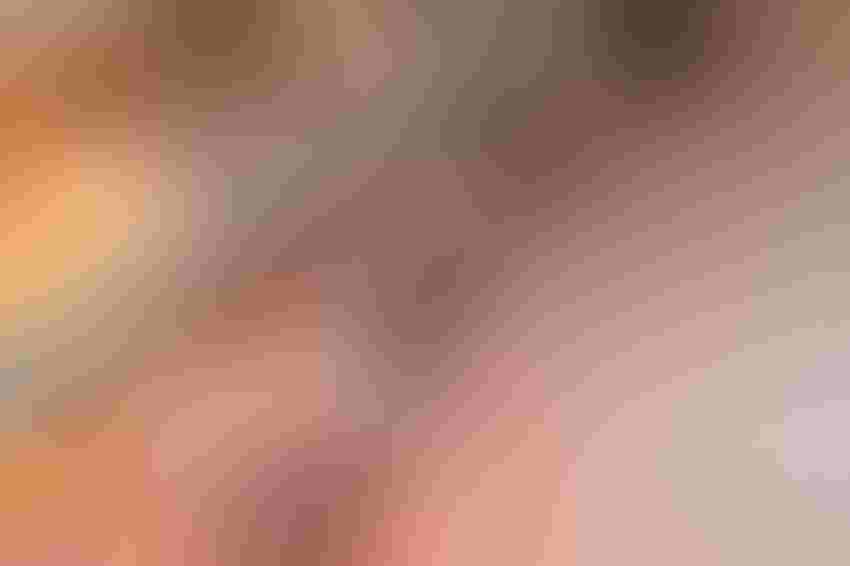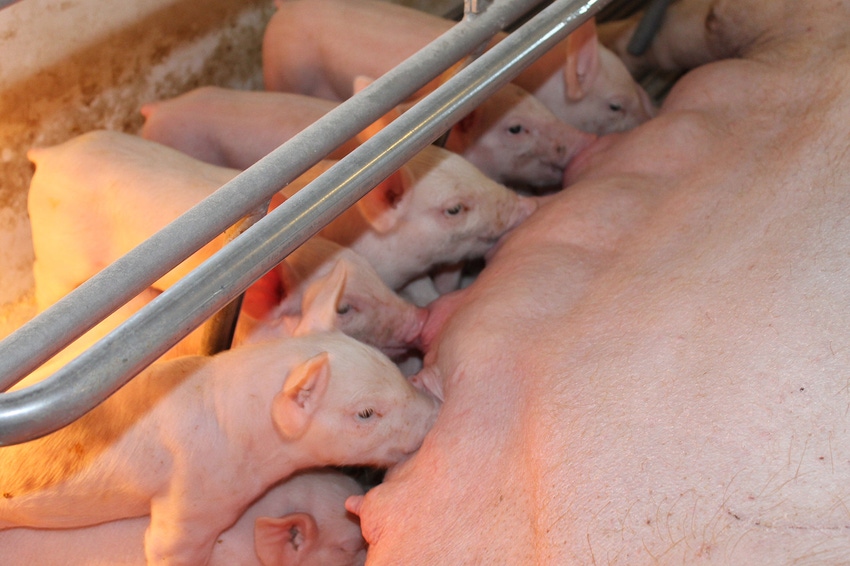 By W.L. Hollis, DVM, Carthage Veterinary Service Ltd.
Most animal care herdsmen in the pig business could easily identify "strep" pigs within the first few weeks of training. Symptoms most often occur in young piglets within weeks after weaning. Rough hair coat, ears flat to the head, in severe cases down paddling or sudden death.
Streptococcus suis is a bacterium known in the lab as a facultative anaerobic, gram-positive, nonmotile cocci which orients in multiple chains. What that means in the barn is, the bacteria are easy for the lab to grow and easy to identify. There are several well-documented serotypes of Strep. suis. The most common cause of Strep. suis pathology in the North American pig herd occurs from Type 2. It can be found in nearly all pig populations given the right opportunity and environment to flourish.
When the herd veterinarian is working to collect the proper sample, finding the pathology from piglets early in the infection, and the target tissue are critical. Gather the sample from the brain or fibrous tissues in the abdomen, if an accurate culture is desired. There are other Streptococcus bacteria which may not be the source of the pathology.
Understanding the difference between finding the bacteria, and what enables Strep. suis to move throughout the body, is critical to gaining the upper hand on this dangerous disease. Strep. suis crosses protective membranes of the pig's body to enter the bloodstream. Once into the central nervous system the pig paddles or dies suddenly. Catching the bacteria early is vital to reducing the spread within a population. Weaned pigs must be checked three to four times daily to find early infections and stop the spread.
Fortunately, several common antibiotics are quite good at killing the organism if identified early. The new approaches, which give me hope that we can make some headway on this age-old problem, arise from understanding population strategies. Specific populations can be predicted with some certainty to have greater challenges with Strep. suis control.
Flow challenges from pig flow changes

Air quality challenges from ventilation changes

Gilt stockings, repopulation or herd roll

Active virus infections (coinfection with porcine reproductive and respiratory syndrome or influenza A virus in swine)
Flow challenges can be predicted when regular housing space and square footage are changed leading to periods of overstocking, double-stocking or holding room use. All three of these different population management decisions can prove valuable and necessary in pig flow. Often young piglets are given three times the necessary square footage needed for their young lives. Piglets grow so rapidly it is both convenient and common to allow young piglets very large space allocation. This is simply to reduce transport, washing and handling costs. However, when changes occur in market weight, delivery schedules or health, it may be necessary to house piglets in less "personal space." When housing changes occur leading to more piglets in less space, we can predict an increased risk of Strep. suis activity within the population.
Air challenges are a close second to housing in causes of increased risk. High humidity allows bacteria to easily spread throughout the population. Warm, dry and draft-free housing space is always the goal. Ventilation monitoring for target temperature and low humidity are included in the routine piglet observations discussed earlier. Routine training for ventilation adjustment coupled with piglet observation is the only way to provide an optimum environment and reduce air quality challenges to the piglets.
Most frustrating can be when investments made in genetic improvement with a gilt stocking, repopulation or herd roll then lead to an explosion of new bacteria growth. Early stimulation of immunity in the gilts with an autogenous-derived Step. suis vaccine is highly recommended. Pre-farrow booster of the vaccine in first-litter sows may also be necessary if the organism has caused death losses in nursing piglets. Immunity appears to only be part of the solution. We know gilt activity can be high and the organism is transmitted quickly to the newborns through the vaginal tract and the surface of the udder.
The most challenging periods of Strep. suis activity come when PRRS virus or influenza-A are active in a piglet population. PRRS in particular, due to the long period of virus activity, can make secondary bacteria control extremely difficult. Planning ahead with your veterinarian will provide better results in gaining control of the Strep. suis organism. More aggressive changes may be necessary in piglet housing and environment, as well as a treatment protocols, when co-infections are present. PRRS virus activity can occur for several weeks. Multiple rounds of treatment may be needed.
I will leave you with a three-step plan for taking a new approach to the old disease.
Early and frequent piglet observation

Prediction of housing, ventilation and population risks

Adjustments to vaccine and treatment protocols when challenges are predicted
Source: W.L. Hollis, who is solely responsible for the information provided, and wholly owns the information. Informa Business Media and all its subsidiaries are not responsible for any of the content contained in this information asset.
Subscribe to Our Newsletters
National Hog Farmer is the source for hog production, management and market news
You May Also Like
---