Seneca Valley Virus on the rise in Oregon
Seneca Valley Virus on the rise in Oregon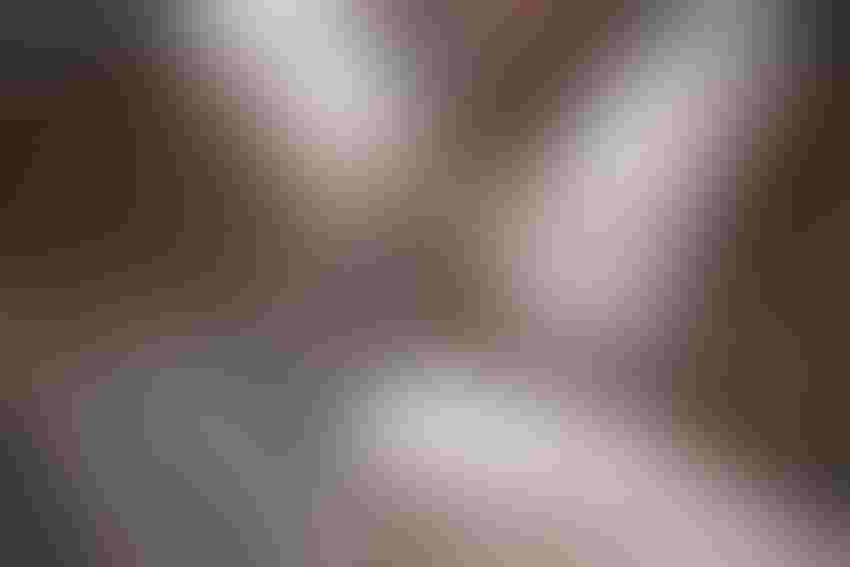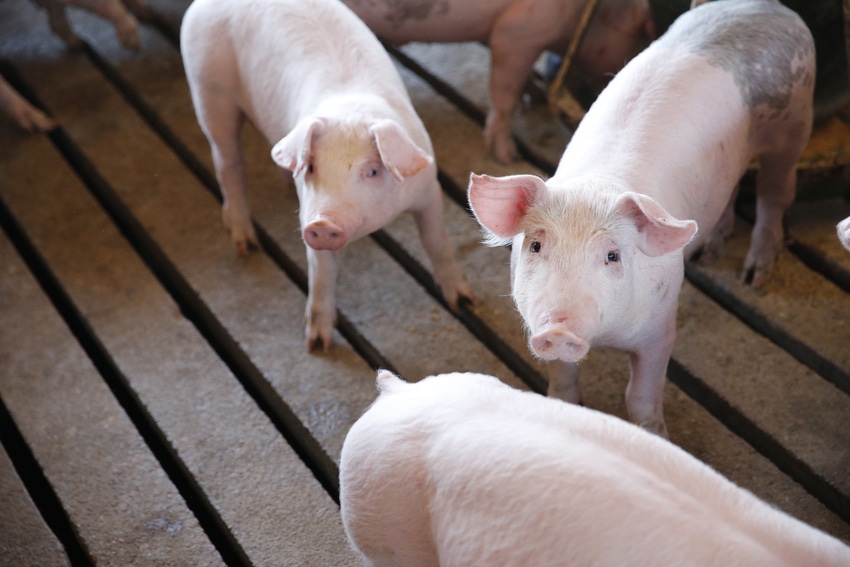 Source: Oregon Department of Agriculture
Animal health officials in Oregon and other states are keeping busy as they deal with Seneca Valley virus, an emerging disease showing up in swine. The virus itself is not necessarily the problem, but since its symptoms mimic the ultra-serious foot and mouth disease, each report of the virus needs to be checked in order to rule out FMD.
"This virus is important because it's part of the same family of viruses that causes foot and mouth disease, which is a terrible foreign animal disease that we never want in this country," says State Veterinarian Brad LeaMaster of the Oregon Department of Agriculture. "FMD is explosively contagious and can have a huge economic impact on livestock industries."
Even though Seneca Valley Virus, also known as Senecavirus A, has been identified in swine herds in the United States since the 1980s, it has only been in the past couple of years that the virus has been associated with clinical disease that includes the same vesicular lesions seen in cases of FMD. For reasons not known, the number of SVA cases has dramatically increased this year. Oregon has reported more than 50 cases since early September — all of them connected to the importation of pigs to a slaughter facility in southern Oregon. A small percentage of pigs that are trucked in arrive with the telltale signs of SVA — blisters on the nose and feet, and general lameness in the animal. Again, the fear that these same symptoms could show up in a case of foot and mouth disease makes it imperative that officials take the reports seriously.
"We are making detections of SVA several times a week and that can cause a huge amount of work for us," says LeaMaster. "We send a veterinarian to the location to take samples, those samples go to the laboratory, and we wait for the results. The processor can't market the meat from these animals until we clear those samples from potentially being FMD, which can take a couple of days. It takes a lab test to determine whether the virus is FMD or Seneca Valley. That's the only way to tell for sure."
To assist state efforts, the USDA's Animal Plant Health Inspection Service has dispatched a veterinarian to the slaughter facility to handle the increased workload.
Oregon is not a large state for swine production, which is why the processing facility sources pigs from out-of-state and from out-of-country. SVA expresses itself more often when animals are stressed. In this case, LeaMaster believes the transport of pigs by truck into Oregon is causing the immune system of some animals to weaken a bit, allowing the virus to express itself.
"Not all pigs will show symptoms, but when they do, they become lame and have these vesicular lesions. It looks just like FMD. The risk of not responding to these reports is that we might miss something we don't currently have in Oregon — foot and mouth disease," states LeaMaster.
Once FMD is ruled out, everyone can breathe a sigh of relief. Seneca Valley Virus itself is not necessarily highly contagious and pigs generally recover within a few days. In a group of a hundred swine being transported for processing, usually no more than one or two end up showing signs of SVA. If FMD were present, the entire load of animals would be sick and there would be no recovery.
Foot and mouth disease is widespread around the world, but it is not found at this time in North America, Central America, Australia, New Zealand, Chile, and many countries in Europe. LeaMaster, as a field veterinarian for ODA in 2001, witnessed firsthand a large FMD outbreak in the United Kingdom, which resulted in a huge number of animals needing to be slaughtered in order to contain the disease. He used the experience as a training opportunity, seeing how animal health officials in the UK dealt with the disease and how producers handled it. LeaMaster certainly came away convinced keeping FMD from entering the United States and Oregon, in particular, is vital.
The United States has not had a case of FMD since 1929. LeaMaster would like to keep the streak going.
"We want to be diligent and encourage producers, as well as veterinarians, to call us right away if they see the vesicular lesions. We'll send someone out to do the laboratory testing immediately to determine if it's the Seneca Valley Virus and rule out foot and mouth disease. The first time we get lazy and don't respond to one of these reports seriously, that's the perfect time for the FMD virus to sneak in on us."
With world travel and trade so easy and widespread, it wouldn't be hard to imagine a scenario in which a traveler brought back the FMD virus with them from a country where the disease is prevalent. A spread of the disease would not only impact the swine industry, but also cattle, sheep and goats.
Reports of Seneca Valley Virus in Oregon have been confined to the commercial swine industry, specifically the slaughter facility in the southern part of the state. Nonetheless, anyone raising pigs should be aware of SVA and their responsibility to report any clinical signs of the disease.
"Right now, we are just seeing it in those hogs coming into the state for slaughter, but other states — the big swine producing states — have seen it at some of the animal shows and exhibitions," says LeaMaster. "For 2018, we want our producers to be aware of the mixing of swine at shows and exhibitions. We have a lot of show pigs in Oregon and those animals sometimes come into contact with swine in or from other states."
For consumers, the good news is SVA is not transmitted to humans and it is not a threat to the food supply. But for anyone with pigs or associated with the swine industry, the virus is extremely serious only because it shares the same symptoms with FMD. The worst thing producers and others in the industry can do is automatically assume that blisters on the animals are due to Seneca Valley Virus. Failure to identify FMD quickly would likely result in significant and swift spread of the disease, says LeaMaster.
"Being proactive with biosecurity practices, maintaining proper identification for traceability, and remaining vigilant for vesicular type lesions in all of our food-producing animals is still of utmost importance."
For more information, Oregon hog farmers can contact LeaMaster at 503-986-4680.
For more information on Seneca Valley Virus, visit the Swine Health Information Center website.
Subscribe to Our Newsletters
National Hog Farmer is the source for hog production, management and market news
You May Also Like
---