Research finds pigs are susceptible to SARS-CoV-2
Research finds pigs are susceptible to SARS-CoV-2
Additional assessment needed to determine potential role of domestic animals in pandemic.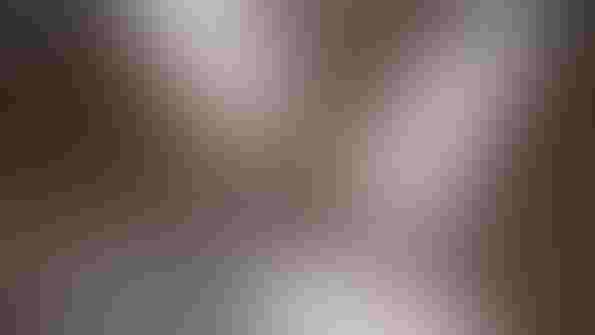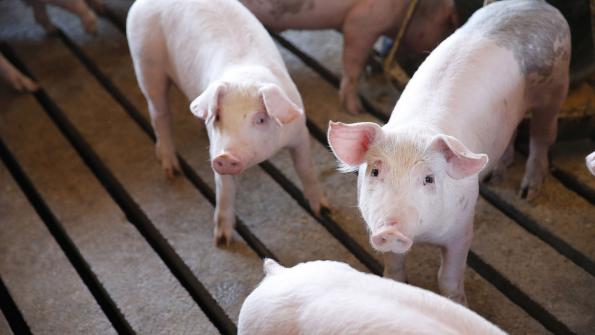 Canadian and U.S. researchers have found that pigs are susceptible to severe acute respiratory syndrome coronavirus 2 (SARS-CoV-2), the virus that causes coronavirus. Previous studies indicated that swine are not susceptible to SARS-CoV-2 infection, but those studies did not measure seroconversion (antibody production), the researchers pointed out. University of Manitoba, Canadian Food Inspection Agency and Iowa State University collaborated on the research.
Among 16 experimentally inoculated animals, five (31.3%) displayed some level of exposure or elicited an immune response to the virus. Only one pig retained live virus, two other animals had detectible RNA measured in nasal wash and another two developed antibodies.
Another pig displayed mild, nonspecific clinical signs, including coughing and depression. Then, over the nine days between cessation of clinical signs and postmortem evaluation, researchers found the pig maintained the virus in the submandibular lymph node. However, the virus was undetected in other samples from the same animal. Multiple pigs demonstrated mild ocular and nasal discharge that appeared during the immediate, post-infection period. Of note, among five animals with potential infection, only low levels of viral RNA were detected. No live viral shedding was identified.
"These data highlight the need for additional livestock assessment to determine the potential role of domestic animals in the SARS-CoV-2 pandemic," the researchers noted.
Nineteen 8-week-old pigs (six castrated males and 13 females) were inoculated with an oronasal solution containing the SARS-CoV-2 virus that was a 10-fold higher infectious dose than had been used in previous studies.
The researchers performed physical examinations and collected blood, rectal, oral, and nasal samples at the time of inoculation and every other day from day 3 until day 15. They evaluated samples for viral RNA using reverse-transcription polymerase chain reaction (RT-PCR) testing and tested blood serum for neutralizing antibodies. Necropsies and post-mortem sampling started at day 3 after inoculation and continued until day 29.
At day 10, two pigs were introduced into inoculated pigs to serve as in-room transmission controls. No viral infection occurred.
"To date no SARS-CoV-2 cases among domestic livestock have been documented by natural infection; however, the results of this study support further investigations into the role that animals might play in the maintenance and spread of SARS-CoV-2."
Click here to read the full study.
Subscribe to Our Newsletters
National Hog Farmer is the source for hog production, management and market news
You May Also Like
---