Rescued dogs pose ASF risk with gap USDA should fill
Rescued dogs pose ASF risk with gap USDA should fill
Potential for bedding, food, crates, or contamination of foreign rescue dogs' coats to serve as disease carriers.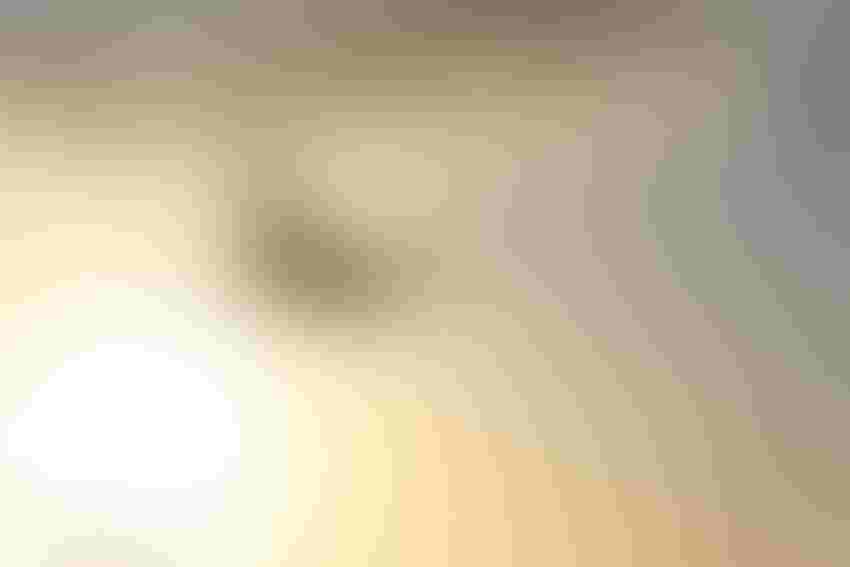 What started out as a feel-good story about rescue dogs from China turned into something much more serious, something that could have significant implications for U.S. livestock and agriculture. 
In July 2019, a local news segment reported on an organization welcoming a group of dogs that had just arrived from China, rescued from an uncertain fate at a wet market. The footage showed the dogs receiving a hero's welcome at a local veterinary clinic where they would be boarded until placed into foster homes. The anchors back in the studio gushed about how lucky the dogs were.
While happy for the dogs, my North Carolina Pork Council colleagues and I didn't understand why the state veterinarian would allow dogs from China—amid a raging African swine fever outbreak – into our hog-heavy state.
Our staff quickly reached out to North Carolina State Veterinarian Dr. Doug Meckes for more information, but he wasn't aware of any dogs arriving from China. It turns out the dogs flew into the Atlanta airport and were driven to North Carolina, so their health certificates were presented to customs agents in Georgia. Additionally, it was discovered that federal agencies do not pass along this type of information to state animal health officials.
Dr. Meckes and his staff responded quickly and within hours had placed the dogs and the veterinary practice under quarantine, and they oversaw the destruction of the bedding, food, and crating that came from China.
The local veterinarian told state officials more dogs were scheduled to land all over the East Coast within the next couple of weeks. Calls were immediately placed to the USDA to make agency officials aware and to address this glaring biosecurity gap. But, almost two years later, this remains an unresolved issue, one that continually puts our swine industry and all of U.S. agriculture at great risk.
It's why the National Pork Producers Council is sounding the alarm, highlighting this concerning issue among top priorities at its upcoming spring Legislative Action Conference (LAC). While the dogs are not known to be susceptible to or carry foreign animal diseases (FADs), there is the potential for bedding, food, crates, or contamination of the dogs' coats to serve as disease carriers. If those materials end up in a landfill and are dug up by a feral hog, we would have a serious issue on our hands that would affect trade and potentially cause billions of dollars in economic damage.
While the issue was identified first in North Carolina nearly two years ago, it is an issue for every pork-producing state. Increasingly, rescue dogs are being imported into our country from FAD-positive countries. Some originating countries issue health certificates that are good for a year. So, without guidance from federal officials, animals are being moved throughout the country, without any notice being given to state animal health authorities.
Multiple agencies, no one claiming jurisdiction
Two federal agencies have responsibility over the importation of dogs. The Centers for Disease Control and Prevention oversees the certificates of veterinary inspection of animals coming to the U.S. as pets. Its focus is on preventing human diseases such as rabies. USDA, under the Animal Welfare Act, has separate requirements for dogs that are imported for commercial sale or adoption as pets. These regulations currently include a requirement for an import certificate stating the animal is in good health and has been vaccinated for rabies and various other canine diseases. While the USDA oversees the importation of animals for commercial sale, dogs that come into the U.S. for adoption by a rescue group do not require an import permit – they only need the CDC certificate of veterinary inspection. A third agency, the U.S. Customs and Border Protection, is responsible for inspecting the animals at the border and ensuring the enforcement of CDC or USDA requirements.
No single agency controls all aspects of the importation of dogs, either as pets or for resale or adoption, nor is there any central federal site to apply for an import permit. However, the Animal Health Protection Act does give the USDA authority to prohibit or restrict importation or entry of any animal, bedding, or conveyance if the secretary determines such action is necessary to prevent the introduction of a pest or livestock disease in the U.S. USDA still has not used its authority to put rules in place to protect the swine industry from the threat of ASF or other foreign animal diseases posed by rescue animals.
It has been two years since North Carolina sounded the alarm. It's time for USDA to develop rules on safe importation of these animals. We aren't asking that a ban be placed on importing rescue dogs, but we do need protocols for quarantining animals that arrive from FAD-positive countries and instructions for the safe disposal of bedding, bowls, food, water, and crates to protect the U.S. livestock herd. North Carolina and Minnesota have developed their own rules, but since the federal agencies do not have to communicate international arrivals to the state, it's hard to enforce them.
Source: Jen Kendrick, North Carolina Pork Council, who are solely responsible for the information provided, and wholly owns the information. Informa Business Media and all its subsidiaries are not responsible for any of the content contained in this information asset.
Subscribe to Our Newsletters
National Hog Farmer is the source for hog production, management and market news
You May Also Like
---