REGISTER TODAY: Global Hog Industry Virtual Conference to be held May 26
REGISTER TODAY: Global Hog Industry Virtual Conference to be held May 26
China's hog high-rises, African swine fever, anti-ag initiatives, market update, upcycling of coproducts, National Hog Farmer's New Product Tour and MORE!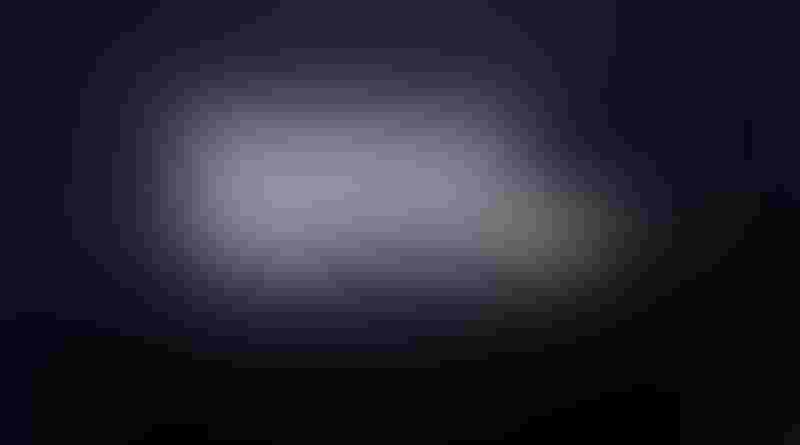 IT'S ALL HAPPENING WEDNESDAY MAY 26, 2021 - IT'S FREE - REGISTER TODAY!
National Hog Farmer's Global Hog Industry Virtual Conference is set to take place Wednesday, May 26. 
On the agenda (All times are Central Time)
9:30 am-10:00 am: Right to farm and other attacks on animal agriculture: Where are we at?
In this session, we will discuss Proposition 12 in California, Question 3 in Massachusetts, and an Oregon ballot initiative proposed for 2022 that would effectively criminalize the farming of food animals. We'll also dig into the right-to-farm challenges that are taking place. Gary H. Baise, principal at Olsson Frank Weeda in Washington, D.C., gives us an update and talks about the next steps on the legal front and for you as a hog producer.   
10:00 am - 11:00 am: From mega sow complexes to ASF: What's happening in China
You've likely seen the mega sow complexes going up in China and we are all aware of the African swine fever situation there but what is really going on. Michael Aksel Ellermann, Vice General Manager of Suzhou Aspire Agritech Consulting Ltd., joins us from China to give us an update.

11:00 am - 11:30 am: Study: Can scientists develop a better vaccine against PRRS variants?
University of Minnesota College of Veterinary Medicine researchers have identified specific B cells with the ability to neutralize porcine reproductive and respiratory syndrome (PRRS), which can cost U.S. pork producers nearly half a million dollars annually. This finding could lay the groundwork for more effective vaccines against not only slightly different variations of the PRRS virus (PRRSV), but other porcine pathogens as well. We talk with Cheryl M.T. Dvorak, one of the researchers involved in this work, to find out more and what it could possibly mean for your operation.  

CONCURRENT SESSIONS: 11:30 am - Noon
- Vietnam African swine fever: What's the update and what's in the worksThe Swine Health Information Center has been collecting data on the African swine fever situation in Vietnam. Those results are starting to come back and we get an update from Dr. Paul Sundberg on what they are showing. We also will discuss efforts underway to expand the veterinary capacity in Vietnam.

- The Great Pork Hackathon generates hog shipping solution
The Great Pork Hackathon launched at the end of May and resulted in a new open-source tool for hog producers to use during shipping. Aaron Ault of OATS Center at Purdue University and Martha King of Farm Foundation join us to an update.

Noon - 12:50 pm: Upcycling the nutritional value of coproducts through solid-state fermentation
There is the necessity of including feed ingredients in our rations that can decrease the environmental footprint of pork production and help farmers manage feed cost. However, the low nutritional efficiency of high fiber feed ingredients can limit their overall utilization. The improvement of the nutritional efficiency could be achieved, though, by using processes that increase the concentration of important nutrients in the feed ingredients. We talk with the University of Minnesota research team behind this effort to bring you an update on its future potential.  
12:50 pm - 1:00 pm - Developing the next generation of hog producers and industry members
Since 2005, the U.S. Pork Center of Excellence (USPCE) has added value to the pork industry by facilitating research and learning for U.S. pork producers through national collaboration. USPCE has two programs to expand student exposure in projects relevant to the swine industry.  We talk with USPCS program manager Chelsey VanGenderen to learn more. 
1:00 pm - 1:30 pm - A midyear look: What's ahead for hog prices, profitability?
What's ahead for the hog market in regard to prices and profitability? Dennis Smith, a commodity broker specializing in grain and livestock trading with Archer Financial, and David Bauer, senior market analyst, Provimi/Cargill, join us once again to share their insight and projections.

1:30 pm - 2:30 pm: Field experiences with PCV2, unstable sow herds and downstream pig flows
This session reviews the evolution of PCV2 across the years along with current diagnostic options and challenges. The main contributing factors of infection and how to protect your herd through prevention and control strategies will be discussed. 

2:30 pm - 4:00 pm: National Hog Farmer's 2021 New Product Tour presentations
National Hog Farmer's New Products Tour allows companies to showcase their latest products to help producers save money and improve efficiency. A panel of pork industry experts will pour over documentation on the new products, keeping in mind how each product would benefit the producer and industry. Companies are then asked to join us to present the features of their product or service and to answer your questions and those from our panel of judges.
Join us for a day of networking opportunities, exhibitor pages and resources, live discussions, and new products to explore. 

Can't join us on event day. Your registration will allow you the access the event presentation archives whenever you like.
Subscribe to Our Newsletters
National Hog Farmer is the source for hog production, management and market news
You May Also Like
---