Preparing for Less Antibiotics
Preparing for Less Antibiotics
The pork industry faces gradually tightening restrictions on the use of antibiotics to treat swine health issues. But producers are well-suited to meet this challenge, says University of Illinois swine nutritionist James Pettigrew.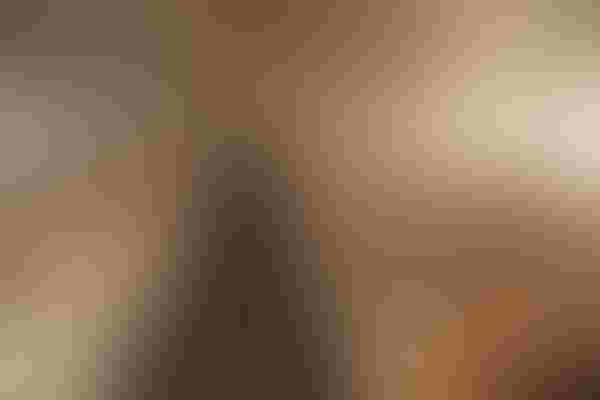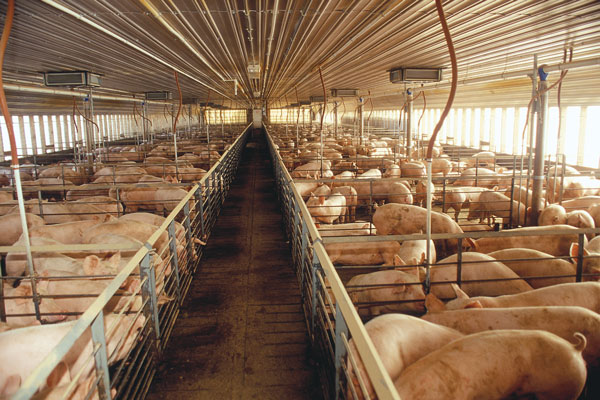 The pork industry faces gradually tightening restrictions on the use of antibiotics to treat swine health issues. But producers are well suited to meet this challenge compared to 20 years ago, says University of Illinois swine nutritionist James Pettigrew.
"I think the pork industry aligned with the veterinary profession has done a remarkable job in developing management and pig-flow systems that improve health. I would argue that all-in, all-out pig flow is the most powerful health technology we have," he says. Separate-site production, bio­security, vaccines and strict attention to sanitation have all become very powerful tools in improving animal health.
As the swine industry learns to rely less on antibiotics, dietary factors that affect swine health, the focus of Pettigrew's work since he arrived at the University of Illinois a decade ago, may take on more importance.
Understanding Antibiotics
Antibiotics are natural compounds that are produced by bacteria in a very competitive environment — in the pig's gut, in a manure pile or at the bottom of a pond. Microbes develop ways to gain a competitive advantage such as producing antibiotics that kill other bacteria or impede their growth.
Over generations, some microbes develop defenses against those antibiotics, producing another natural phenomenon: antibiotic resistance, Pettigrew points out. Different types of resistance mechanisms occur depending on the type of antibiotic and the type of microbe involved.
What's clear is that anytime you use an antibiotic, whether it be in human medicine or pig feed, expect that introduction to encourage the proliferation of antibiotic-resistant microbes.
Pettigrew clarifies: "Some people like to say that the use of antibiotics is okay, but the misuse causes development of resistance. The fact is, all use, whether it is proper or improper, increases resistance."
He says antibiotic resistance is a valid concern. The question is, how much does animal agriculture contribute to the problems in human medicine? There are few clear answers.
"I think the evidence is pretty clear that the contribution is not zero, but it is small. Everybody who looks seriously at the issue would say that most of the resistance in human medicine comes from the use of antibiotics in human medicine," Pettigrew comments.
Denmark Experience
When it comes to experience on this issue, Denmark's swine industry has a lot of data on antibiotic use and antimicrobial resistance.
Ten years ago, Pettigrew sat on a World Health Organization panel that looked critically at Denmark's ban on the use of antibiotic growth promoters (AGPs) in swine. Total use of antibiotics dropped dramatically when their use of AGPs in finishing stopped, he says. Reductions were also seen in the proliferation of resistant bacteria taken from pig guts and feces. Tests were inconclusive as to whether there were any real reductions in bacterial resistance in humans.
Today, it's still not clear if there has been a reduction in antibiotic resistance in people in Denmark, he says. Proponents say the goal has always been to keep antibiotic resistance from rising, not to reduce resistance in humans.
However, when AGPs were banned in nursery pigs, things changed. Growth rates dropped and mortality rates rose. The other thing that happened was total antimicrobial use in pigs started to go up, and it has continued to climb.
"That happened because the antibiotics that were being used for growth promotion were actually having a prophylactic effect — they were preventing disease," Pettigrew asserts. "And so when you take them out as growth promoters, you lose that prophylactic effect and the result is pigs get sick. So it is a fallacy to say that growth promoters are just for growth promotion."
Banning AGP use in Denmark finishing pigs sharply reduced total antibiotic use, but banning AGP use in nursery pigs increased the total amount of antibiotics used, he explains.
From the Denmark experience, Pettigrew concludes that the suggestion to just stop AGP use in finishing and continue use in the nursery phase is too simplistic. A better approach is to strategically use antibiotics, regardless of phase of production, limiting use to only where they are truly needed.
"What they have done in Europe in banning all AGP use is to use a remarkably blunt instrument, which has resulted in some unintended consequences. Danish producers have been unhappy about it from the beginning because it has cost them more money. But it has not destroyed their industry. In fact, the industry is still growing and prospering," he says.
FDA's Proposal
The Food and Drug Administration has issued Guidance Document No. 209, which basically proposes that antibiotics shouldn't be used for growth promotion, but retained for disease prevention.
"That's the right approach to use antibiotics when you know there's a certain time when your pigs get sick, and not arbitrarily placing an antibiotic in the diet and just leaving it in there without finding out if it is still needed," Pettigrew agrees. This plan would place all antibiotic use under veterinary prescription.
"I think these are things that the industry can live with and frankly are needed in order to get the confidence of our consumer s. It doesn't mean the veterinarian has to prescribe an antibiotic for every pig; the veterinarian writes a prescription for a farm that says when the pigs at a given stage of production exhibit certain symptoms, this is the treatment prescribed," he says.
Pettigrew believes this type of action helps build industry credibility and allows producers to retain use of antibiotics while continuing to ramp up management efforts.
Dietary Health Factors
Pettigrew's research that centers on dietary factors that affect health, has the goal of providing producers with university-backed data and products that could be of value when used with or without antibiotics.
One major thrust looks at the use of dietary fiber to influence microbial populations to manage pathogens involved in enteric swine disease.
Cereal grains provide a main source of fiber. Generally, soluble fiber is fermented and broken down by bacteria pretty quickly, while insoluble fiber can be broken down but the process is much slower.
First was an E. coli challenge study that indicated pigs got less diarrhea when fed rice. Then, in a commercial farm, 1,000 newly weaned pigs got corn, barley, rolled oats or rice as the only source of cereal in the diet. The pigs were affected by porcine reproductive and respiratory syndrome (PRRS) and enteric infections, with high mortality. On the corn and rolled oats diets, nursery pig removal rate (mortalities and pigs removed because of lack of viability) was 6-7%, but was only half that on the barley and rice diets. Barley is a high-fiber ingredient, while rice contains little fiber.
Further research with rice found that the pig removal rate was cut in half by feeding rice to nursery pigs for only one week.
Reports a few years back indicated that pigs fed distiller's dried grains with solubles (DDGS) were protected against ileitis. To determine its health value, nursery pigs were fed 5%, 10% or 20% DDGS and then challenged with E. coli. Pigs fed DDGS got just as sick as the control group pigs by Day 6-7, post-infection. But by Day 8-10 after infection, pigs fed DDGS were less sick and recovered faster.
Clays have been used as mycotoxin binders and for other markets, and are suggested to reduce diarrhea. In trials at Illinois, clays reduced mortality in some trials but not always. Different clays may have different effects.
Immune System Challenges
The immune system activates when pigs are challenged with infection and produces proteins called cytokines and an inflammatory response that often causes redness, swelling and fever, Pettigrew says.
One problem is continuation of inflammation longer than is necessary to provide protection, which almost certainly reduces performance.
"We're interested in finding ways to reduce inflammation while keeping protection," Pettigrew says. At least three types of products offer this advantage: mannan oligosaccharides derived from yeast, spray-dried plasma and plant extracts.
Pig lung cells from normal nursery pigs treated with lipopolysaccharide (LPS, an immunostimulant from E. coli or salmonella) stimulated inflammation. When the mannan oligosaccharides product, Bio-Mos from Alltech, was added, inflammation was reduced.
When pigs fed Bio-Mos were sacrificed and lung cells were stimulated to produce an immune response, less inflammation was produced as a result of feeding Bio-Mos.
Another group of nursery pigs was challenged with PRRS and fed Bio-Mos. Immune response was measured and fever dropped faster in the Bio-Mos vs. the control group pigs, Pettigrew reports. Fever in the control group pigs stayed up for about two weeks compared to less than one week for the Bio-Mos group (Figure 1).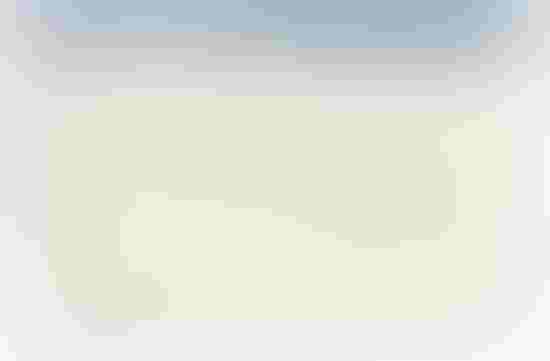 "The results seem to be consistent with the reduction in inflammation; fever is part of inflammation," he says.
Pettigrew postulates that reduction in inflammation relates to an improvement in growth performance, but more research is needed to clarify the correlation.
PRRS lowers the number of white blood cells that are an important part of the defense mechanism, making the pigs more susceptible to secondary infections, he notes. Pigs fed either Bio-Mos or Actigen, a more refined mannan product from Alltech, showed elevated white blood cell counts after infection with PRRS. Pettigrew believes this response may be important.
But probably the most important place to use Bio-Mos is in sow diets, he adds. A handful of studies have shown that feeding the yeast product in late gestation and during lactation can help reduce preweaning mortality and boost preweaning pig growth rate.
A series of seven plant extracts tested at the University of Illinois have shown similar effects on inflammation as the mannan oligosaccharides and provide protection against E. coli and PRRS challenges, Pettigrew concludes. 
Subscribe to Our Newsletters
National Hog Farmer is the source for hog production, management and market news
You May Also Like
---