Pork's Safety Record Continues to Outshine All Competitors
Pork's Safety Record Continues to Outshine All Competitors
Perhaps the biggest form of recognition recently came from USDA's Food Safety and Inspection Service (FSIS), which after three years of deliberations approved a lower cooking temperature. The agency lowered the cooking temperature for whole muscle cuts of pork by 15°, from 160°F to 145° F, with a three-minute rest period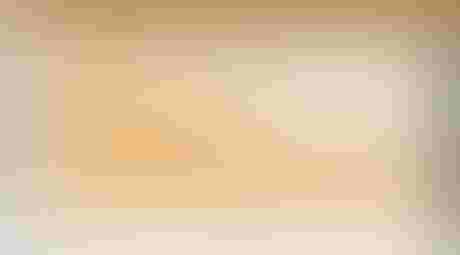 Almost without question, during this decade, pork's sterling record of food safety from farm to fork is virtually unmatched.
Perhaps the biggest form of recognition recently came from USDA's Food Safety and Inspection Service (FSIS), which after three years of deliberations approved a lower cooking temperature. The agency lowered the cooking temperature for whole muscle cuts of pork by 15°, from 160°F to 145° F, with a three-minute rest period. However, the cooking recommendation remains the same for ground product at 160° F. Using a digital meat thermometer is recommended to confirm that pork has been cooked to the proper temperature.
"This change in cooking temperature proves that we have moved the needle a lot when it comes to safety, and a risk assessment and retail study proved there is no reason that the recommended cooking temperature for pork can't be at 145° F," declares Steve Larsen, director of Pork Safety for the National Pork Board.
A taste and preference study showed that as the cooking temperature decreased, consumer preference increased. "You get a lower-temperature meat product that is juicier, flavorful, more tender and is completely safe," he says.
That significant drop in cooking temperature is a testament to very low rates of bacterial contamination borne out by the following sets of data:
An FSIS research study published in Foodborne Pathogens and Disease in March 2011 looked at the relative contributions of human salmonellosis attributable to raw meat, poultry and egg products processed in the United States from 1998 through 2003. The model estimated the relative contribution of chicken (48%), ground beef (28%), turkey (17%), egg products (6%), beef (1%) and pork (less than 1%) across 109 salmonella serotypes found in food commodities at point of processing.

FSIS has established salmonella performance standards for market hog carcasses. When the standards were set, there was an 8.7% prevalence of salmonella on carcasses. Several years of testing later, that percentage has fallen to less than 2% for large establishments, as shown in Figure 1 page 20. First-quarter 2011 FSIS carcass data at the point of pork plant fabrication averaged 2.4% for salmonella contamination.

National Antimicrobial Resist­ance Monitoring System (NARMS) tests calculated the percentage of pork chops positive at retail for salmonella and campylobacter, two common bacterial foodborne pathogens. For 2002-2007, salmonella levels trended from 1.6% in 2002 to less than 1% and back to 1.7% in 2007. Presence of salmonella in pork was the lowest for all meats tested. For campylobacter, contamination stayed low at less than 1% throughout the testing period.
NARMS is a national public health surveillance system that tracks antibiotic resistance in foodborne bacteria in humans, at retail and in food animals. Retail meat sampling is conducted monthly at eight locations.
Team Approach
Larsen stresses that addressing pork safety requires a team approach from the producer through the packer/processor to the consumer.
"In this food safety continuum, you are only as strong as your weakest link in the chain," he explains. "And we do believe that if you can lower the amount of bacteria at the beginning, at the farm level, then it makes a difference in producing safe, wholesome food that is the very first point in our We Care program philosophy," he explains.
That on-farm effort involves implementing a good herd health program — biosecurity, proper animal care, proper and judicious use of medications and safe handling and transport of animals to slaughter — to help reduce foodborne pathogens. Larsen credits the role of the Pork Quality Assurance-Plus program in advancing these efforts.
Vaccines have also been effective at reducing and eliminating salmonella organisms at the farm level. Research has shown that pigs can become rapidly infected with a number of other salmonella serotypes by fecal-oral transmission, but won't exhibit any outward signs of disease.
EU Approach
The European Union (EU) has spent a considerable amount of money attempting to reduce or eliminate salmonella to improve overall herd health at the farm level, resulting in lower prevalence levels, Larsen relates.
Salmonella prevalence numbers at EU slaughter plants are equal to or higher than rates in the United States; the EU has expended more funds to on-farm control efforts. The EU recommends that producers follow biosecurity and other herd health programs to control bacterial pathogens. Larsen says that's still the best approach.
Future Surveillance Efforts
FSIS is in the process of lowering its carcass baseline testing criteria to the point where it could result in a move toward on-farm control programs for known foodborne pathogens such as salmonella, he warns.
But Larsen reaffirms that for the pork industry, the answer remains the Pork Quality Assurance-Plus program, an industry flagship program that's been around since the late 1980s. Eight of the top nine good management practices in that program are still geared toward food safety, bio­security and herd health.
And with the industry's notable accomplishments in pork safety, producer-run initiatives still seem the best course of action in providing consumers with safe and wholesome food.
For pork, 2011 has been a banner year, first with the launch of a new branding campaign, "Pork. Be Inspired," this spring, closely followed in the end of May by a new cooking temperature for pork products, Larsen says.
Those efforts provide a "good, one-two punch for pork" and bode well for domestic and foreign demand for U.S. pork, he says.
Subscribe to Our Newsletters
National Hog Farmer is the source for hog production, management and market news
You May Also Like
---