Pork leaders: Proposed WHO ban on preventative use antibiotics is unethical, immoral
Pork leaders: Proposed WHO ban on preventative use antibiotics is unethical, immoral
Prohibitions in food-animal production could lead to animal suffering and possibly death, compromising the nation's food system.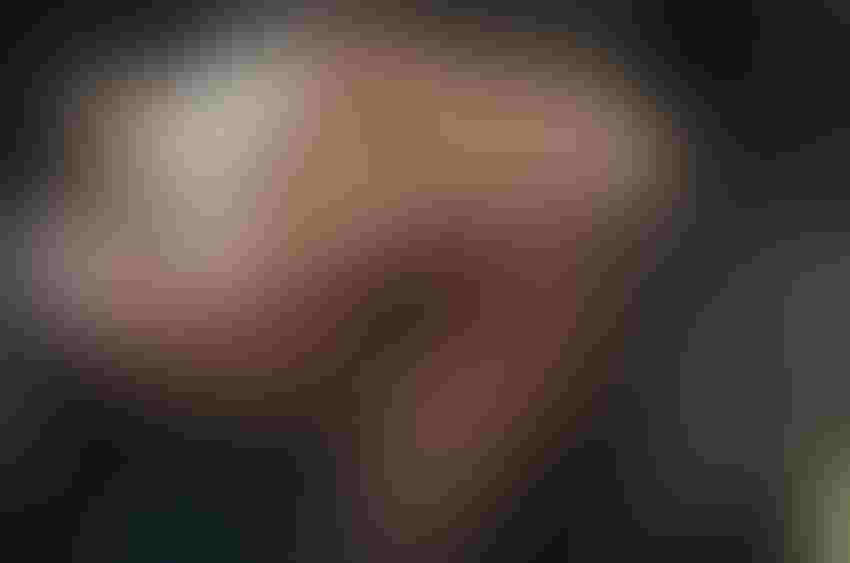 Joern Pollex/Getty Images
The World Health Organization is urging farmers and the food industry stop using antibiotics routinely to promote growth and prevent disease in healthy animals. The new WHO recommendations aim to help preserve the effectiveness of antibiotics that are important for human medicine by reducing their unnecessary use in animals but also calls for countries to ban prevention uses of antibiotics.
"A lack of effective antibiotics is as serious a security threat as a sudden and deadly disease outbreak," says Tedros Adhanom Ghebreyesus, director-general of WHO. "Strong, sustained action across all sectors is vital if we are to turn back the tide of antimicrobial resistance and keep the world safe."
WHO strongly recommends an overall reduction in the use of all classes of medically important antibiotics in food-producing animals, including complete restriction of these antibiotics for growth promotion and disease prevention without a diagnosis. Healthy animals should only receive antibiotics to prevent disease if it has been diagnosed in other animals in the same flock, herd, or fish population.
Liz Wagstrom, DVM, the National Pork Producers Council chief veterinarian, stresses America's pork farmers are also concerned about the rise in antibiotic-resistant bacteria, but a ban on prevention uses of antibiotics in food-animal production is ill-advised.
"A ban on disease prevention uses of antibiotics in food-animal production being advocated by the World Health Organization would be ill-advised and wrong. Denying pigs, cows and chickens necessary antibiotics would be unethical and immoral, leading to animal suffering and possibly death, and could compromise the nation's food system," she firmly states.
U.S. pork producers understand the importance of ensuring responsible antibiotic use in animals to protect the efficacy of antibiotics for humans and animals.  Wagstrom says "They share the WHO's concern about the rise in antibiotic-resistant bacteria, which is why they have taken steps over the past 30 years to ensure they're using antibiotics strategically and responsibly to keep animals healthy and to produce safe food."
Today, America's pig farmers closely work with a veterinarian to comply with an FDA directive that prohibits the use of antibiotics important to human medicine for promoting animal growth, requiring feed and water use of those same antibiotics to be under veterinary prescription.
The U.S. pork industry's goal is to reduce the need for antibiotics by devoting time and resources to that end, including adopting good antibiotic stewardship practices and studying alternatives to antibiotics. America's pork farmers also participate in pork industry-developed programs that include responsible antibiotics use and support federal efforts to track antibiotic resistance in foodborne bacteria from humans, retail meats and food animals.
Still, Wagstrom says "Simply reducing on-farm uses of antibiotics, as the WHO suggests, however, likely would not affect public health and would jeopardize animal health. Its call for stopping the use of antibiotics that are critically important in human medicine for treating infected animals is antithetical to pork farmers' and veterinarians' moral obligation to care for their pigs."  
The World Health Assembly adopted the Global action plan on antimicrobial resistance in 2015 and the Declaration of the High-Level Meeting of the United Nations General Assembly on Antimicrobial Resistance, adopted in 2016. Since 2005, WHO has published a list of critically important antimicrobials for human medicine, with regular revisions, to be used as a basis for promoting their prudent use. The overall objective is to encourage prudent use to slow down antimicrobial resistance and preserve the effectiveness of the most critical antibiotics for medicine. The guidelines, issued Nov. 7, incorporate this objective into its recommendations for antibiotic use in agriculture. 
Subscribe to Our Newsletters
National Hog Farmer is the source for hog production, management and market news
You May Also Like
---