Pork Board: Consumer Reports Article Off Base
Pork Board: Consumer Reports Article Off Base
The Consumer Reports magazine story published Tuesday morning does a great disservice to American consumers who deserve better in the national conversation about safe food, says Chris Novak, chief executive officer of the National Pork Board, which works on behalf of U.S. pork farmers.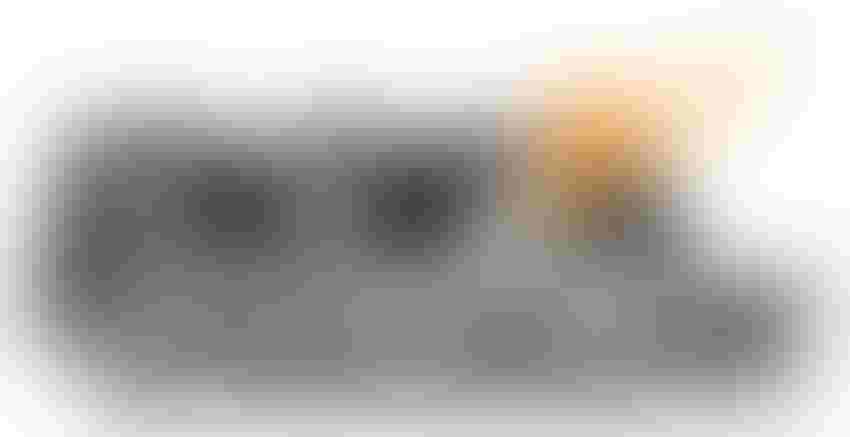 The Consumer Reports magazine story published Tuesday morning does a great disservice to American consumers who deserve better in the national conversation about safe food, says Chris Novak, chief executive officer of the National Pork Board, which works on behalf of U.S. pork farmers. 
"American farmers produce some of the safest pork in the world.   We care about the safety and quality of the pork products that we know our consumers love.  We believe Consumer Reports has not accurately portrayed the safety and quality of pork products."
"For consumers who are interested in food safety, there is one point in the Consumer Report's story that pork producers can agree with," notes Steve Larsen, director of pork safety for the Pork Checkoff.  "The USDA's Food Safety and Inspection Service has determined that cooking whole muscle pork cuts to 145 degrees F. and allowing the meat to rest at least three minutes before serving, and cooking ground pork products to 160 degrees F., will destroy all bacteria, even those that might be antibiotic-resistant.  For consumers seeking information about pork safety, preparation, and handling, the USDA's Food Safety Inspection Service Fact Sheet on pork is an excellent resource (http://www.fsis.usda.gov/Fact_Sheets/Pork_From_Farm_to_Table/#2).
"Raising healthy animals helps ensure that we produce healthy and safe food," Larsen adds.  "For example, one of the reasons pork farmers began raising animals indoors was to protect their pigs from pests that can cause trichinosis.  Farms are a natural environment where bacteria are present, so farmers have invested millions of dollars in research to understand how antibiotics and other tools can help us produce a healthier, safer, product for consumers.  We know that we don't have all the answers today, but we are continuing to work to improve the safety, healthfulness, and quality of our pork."
"The bottom line for consumers is that properly cooked pork is safe for you and your family," Novak concludes.  "Consumers deserve to have a choice when purchasing pork products.  The good news is that, contrary to the latest Consumer Reports story, you don't have to buy one type of product or shop at one store to have confidence in the healthfulness of the pork you are purchasing."
The National Pork Board has responsibility for Checkoff-funded research, promotion and consumer information projects and for communicating with pork producers and the public. Through a legislative national Pork Checkoff, pork producers invest $0.40 for each $100 value of hogs sold. Importers of pork products contribute a like amount, based on a formula. The Pork Checkoff funds national and state programs in advertising, consumer information, retail and foodservice marketing, export market promotion, production improvement, technology, swine health, pork safety and environmental management. For information on Checkoff-funded programs, pork producers can call the Pork Checkoff Service Center at (800) 456-7675 or check the Internet at www.pork.org.
Subscribe to Our Newsletters
National Hog Farmer is the source for hog production, management and market news
You May Also Like
---