Pirbright study shows two doses of COVID-19 vaccine effective in pigs
Pirbright study shows two doses of COVID-19 vaccine effective in pigs
Comparing results with responses seen in humans will demonstrate whether pigs are valuable models that can be used for further evaluation of immune responses.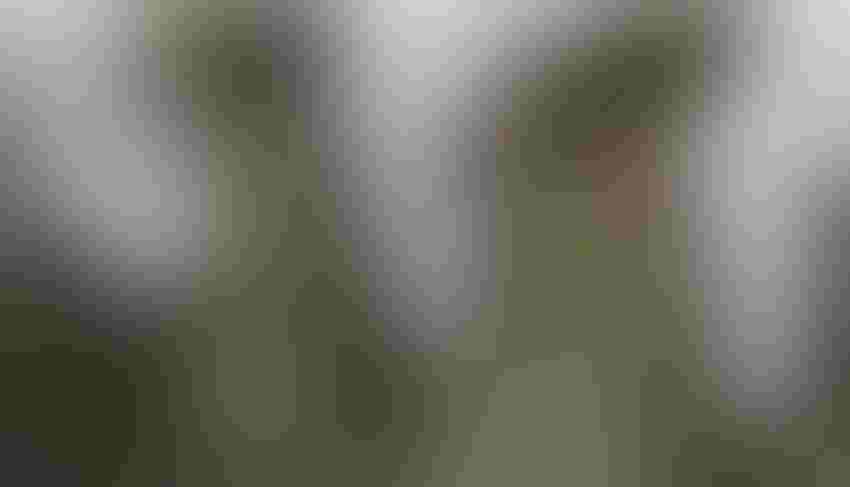 The Pirbright Institute, working in collaboration with the University of Oxford, have successfully shown that two doses of the ChAdOx1 nCoV-19 (AZD1222) vaccine produce a greater antibody response than a single dose in pigs.
The emergence and subsequent spread of SARS-CoV-2 has caused a global pandemic that continues to have a huge impact on human health and welfare, and the world economy. Vaccines to protect against COVID-19 and to reduce SARS-CoV-2 transmission are urgently required to combat this global emergency.
The ChAdOx1 nCoV-19 vaccine, which was developed by a team of scientists at the Jenner Institute, is a chimpanzee adenovirus vaccine vector that contains the spike protein from SARS-CoV-2. Phase 1 human clinical trials of the single dose vaccine have already begun following research that showed that macaques were protected against lung disease after a single immunization. Volunteers are now being recruited for the next phase of human trials and it is hoped an effective vaccine could be produced as early as later this year.
Studies carried out at Pirbright were designed to establish whether two doses of the new vaccine in pigs (prime and boost), might elicit an even greater immune response and therefore maybe a more effective approach to developing a protective response.
The results showed that two doses of the ChAdOx1 nCoV-19 vaccine elicits a significantly greater antibody response in pigs. The researchers saw a marked increase in neutralizing antibodies, which bind to the virus in a way that blocks infection. It is not yet known what level of immune response will be required to protect humans against SARS-CoV-2.
Vaccine efficacy trials are underway in humans, and if the efficacy result is lower than hoped for after a single dose, it is important to know if giving two doses could result in a greater immune response, which could then be more protective. This finding in pigs is important as it reveals that two doses of the new vaccine could potentially give significantly more protection in humans than a single dose, and therefore provide a clinical benefit, but further research in humans is required. Two doses are also being assessed in small number of clinical trial participants.
Professor Bryan Charleston, director of The Pirbright Institute says, "These results look encouraging that administering two injections with the same vaccine boosts antibody responses that can neutralize the virus, but it is the response in humans that is important. The pig has proved to be a valuable model for testing human vaccines for other diseases to give an indication of the type of immune response induced and testing different doses. Pigs are more physiologically similar to humans than some other animal models, for example their body weight and metabolic rate, and are more accessible than studies using non-human primates."
The researchers also compared the effect of a second vaccine dose on T-cell responses. Although their activity was not significantly boosted, the Pirbright study demonstrates that the ChAdOx1 nCoV-19 vaccine also produces robust T-cell responses, which may play an important role in SARS-CoV-2 infection.
"While it remains to be determined what immune responses are required to effectively protect people against COVID-19, the demonstration that ChAdOx1 nCoV-19 induces both neutralizing antibody and T cell responses is very encouraging," says Simon Graham, professor and lead author of the study. "It is likely that a combination of these responses would act in synergy to prevent and control infection, as we and others have recently shown in the context of experimental flu vaccines."
This study provides further information on the optimum number of doses that may be required to provide maximum protection against SARS-CoV-2 infection. Comparing the results of these studies with responses seen in humans will demonstrate whether pigs are valuable models that can be used for further evaluation of the immune responses generated by ChAdOx1 nCoV-19 and other COVID-19 vaccine candidates.
"These are promising recent results, highlighting the importance of the UK's national research capabilities and the value of long-term investment in people, infrastructure and programs," says Melanie Welham, professor and executive chair for the Biotechnology and Biological Sciences Research Council, part of UK Research and Innovation. "This example demonstrates how such expertise can respond quickly in times of national emergency, contributing vital new knowledge."
Source: The Pirbright Institute, which is solely responsible for the information provided, and wholly owns the information. Informa Business Media and all its subsidiaries are not responsible for any of the content contained in this information asset.
Subscribe to Our Newsletters
National Hog Farmer is the source for hog production, management and market news
You May Also Like
---