Pharmgate Animal Health launches Aivlosin Water Soluble Granules for the control of swine respiratory disease
Pharmgate Animal Health launches Aivlosin Water Soluble Granules for the control of swine respiratory disease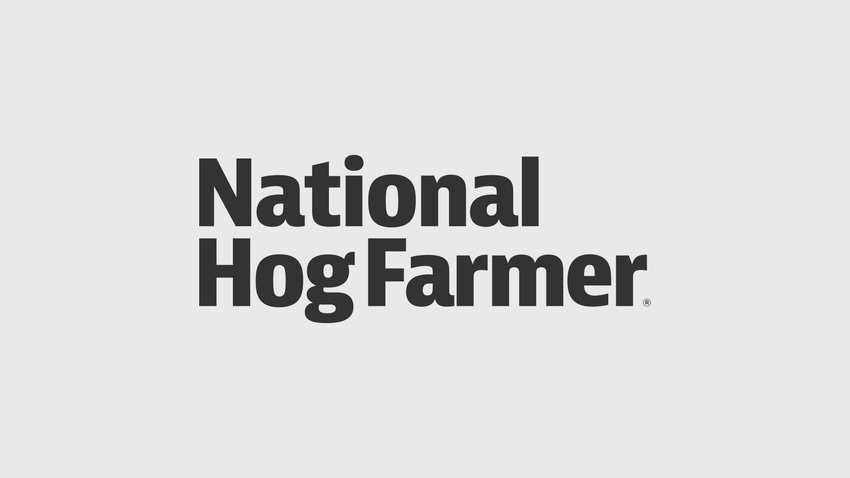 Pharmgate Animal Health announces the launch of Aivlosin Water Soluble Granules for the control of swine respiratory disease associated with Bordetella bronchiseptica, Haemophilus parasuis, Pasteurella multocida and Streptococcus suis in groups of swine in buildings experiencing an outbreak of SRD.
Respiratory disease is one of the most significant health challenges facing the swine industry and can have a serious impact on swine producers' profitability. The combination of bacterial pathogens and environmental stressors often results in respiratory disease throughout the growing and finishing stages. It remains a problem on many swine operations, leading to reduced feed intake, reduced weight gain, poor feed conversion and increased numbers of lightweight pigs.
Aivlosin Water Soluble Granules (62.5% w/w tylvalosin as tylvalosin tartrate) has been used successfully for the control of porcine proliferative enteropathy associated with Lawsonia intracellularis infection in groups of swine in buildings experiencing an outbreak of ileitis.
The addition of the swine respiratory disease claim to the existing Aivlosin Soluble Granules label provides the veterinarian with a new therapy for the management of bacterial respiratory infections. Administration of Aivlosin Soluble Granules to pigs with mixed bacterial infections resulted in fewer deaths and led to a significant improvement in clinical cure rates and feed conversion.
The dosing regimen (50 ppm tylvalosin in the drinking water administered daily for five consecutive days) remains the same for the control of both infections as does the zero day withdrawal period.
Dan Rosener, technical services director for Pharmgate Animal Health, North America, summarizes it all: "Where Aivlosin Water Soluble Granules has met with widespread acclaim from veterinarians and producers in North America for its fast speed of action in the face of an ileitis outbreak, the addition of the respiratory claim is an important one which now allows veterinarians greater flexibility when dealing with both SRD and ileitis. With global concerns about the inappropriate use of antibiotics, Aivlosin Soluble Granules remains under the control of the veterinarian. Furthermore, this new medication option with its low therapeutic dose rate and short treatment time is in accordance with the requirements for the responsible use of antimicrobials in modern pig production."
Aivlosin is the registered trademark of ECO Animal Health Ltd, United Kingdom
Contact: Chad Howser, Executive Director of Sales and Marketing  1 910 679 8364
Subscribe to Our Newsletters
National Hog Farmer is the source for hog production, management and market news
You May Also Like
---