Penn swine group explores China's ASF breaks
Penn swine group explores China's ASF breaks
For the last two years, Penn Vet's Swine Group has been working with China producers to improve various facets of the country's swine industry to help bolster disease resiliency.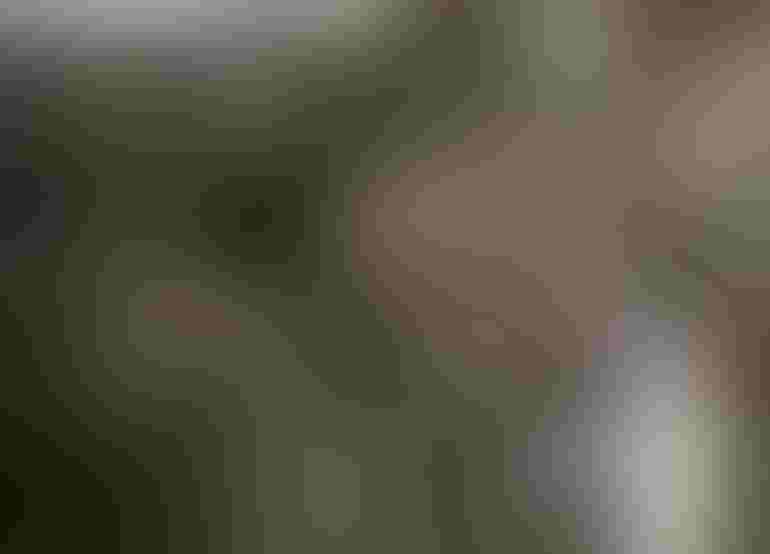 Source: University of Pennsylvania School of Veterinary Medicine
In China, a country that is home to more than half of the world's swine population, the spread of deadly infectious disease — such as the current African swine fever outbreak — can carry tremendous implications for food supply and pricing across the globe.
While not a threat to human health, upwards of 200,000 pigs have already been affected by the current ASF outbreak's expansive footprint. Understanding and managing the nature of the disease presents a unique challenge, especially when the impacted regions are spread across several thousand kilometers.
In a recent interview with Knowledge@Wharton on Sirius radio, Penn Vet's Tom Parsons, associate professor of Swine Production Medicine, and Gary Althouse, professor of Swine Health and Reproduction, discussed the initiatives that the Penn Vet's Swine Group are bringing to China, including new ideas about control of infectious disease.
For the last two years, Penn Vet's Swine Group has been working with China producers to improve various facets of the country's swine industry — including stewarding the evolution of the country's pork industry from small, backyard operations to more sophisticated farms with integrated sustainability practices — to help bolster disease resiliency.
Several Chinese provinces implemented immediate transport bans in an effort to curb the transmission of the pathogen to new, unaffected areas. But from the purview of Penn Vet's Swine Group, the key to mitigating the spread of infectious disease lies in preventative strategies and orchestrated expertise.
"Historically, we've thought of swine disease as an individual farm problem," says Parsons. "One of the things we've done here at Penn Vet is shift that mindset to a community-based approach to mitigating swine disease that recognizes that there are some diseases bigger than an individual farm. We see the possible application of this approach to what's unfolding in China with the African swine fever."
Another major component to the Penn Vet approach is capitalizing on the role that improved, sustainable housing can play in the spread of infectious disease.
"If you go back maybe five years ago, there was an extremely high density of pig farms, with roughly two-thirds of China's pigs raised in some type of backyard or very small farm-type arrangement," says Parsons. "We've been interested in helping the Chinese industry make that transition to more sustainable agricultural systems as their pork production consolidates and offers new opportunities for improved biosecurity."
The Penn Vet swine sustainability model is comprehensive, offering more than just a methodology to better disease management. "We're talking about things related to environmental impact, antibiotic resistance, animal welfare and community impact," adds Parsons. "We're also tapping into the expertise of our Wharton School colleagues, on the business side, to provide the tools needed to create a better corporate culture and help Chinese swine farmers to grow their businesses in an efficient, sustainable way."
Penn Vet's community-based disease management approach also implements geographic information mapping system technology that maps out the location of affected farms. Penn Vet experts such as Meghann Peirdon work with producers to use geospatial information to shape appropriate biosecurity measures that can be adopted to help safeguard their farms from the spread of disease.
In Pennsylvania, increased farmer participation in the Penn Vet control program has helped to minimize disease levels across the state.
One of the first and largest of its kind in the country, the regional control program was originally put into place to help control the most costly disease that U.S. swine farmers face: porcine respiratory and reproductive syndrome. The program has since expanded to monitor the outbreak of an equally devastating and emerging pathogen, porcine epidemic diarrhea virus.
"The regional control program has been instrumental in helping our domestic industry understand the scope and impact of a disease outbreak, as well as the best measures of biosecurity to stop the spread of known deadly viruses," says Althouse. "I look at the international ASF outbreak as another integral opportunity for us to educate farmers on the importance of having proactive monitoring in place to ultimately provide producer success."
North America, South America and Australia remain free of the ASF virus today, but a growing concern that the disease is being introduced and spread to new herds lingers as more cases continue to be reported.
"It's a really interesting epidemiological picture that's out there right now. It's starting to become a little bit clearer as more cases are reported, but one of the big questions is whether farms can implement strong enough biosecurity practices to keep this disease out," adds Althouse. "I think we need to ask the question of whether we are facing the prospect of a global pandemic."
Subscribe to Our Newsletters
National Hog Farmer is the source for hog production, management and market news
You May Also Like
---