PED research spills over to ASF work
PED research spills over to ASF work
Previous work now helping scientists fend off a new threat.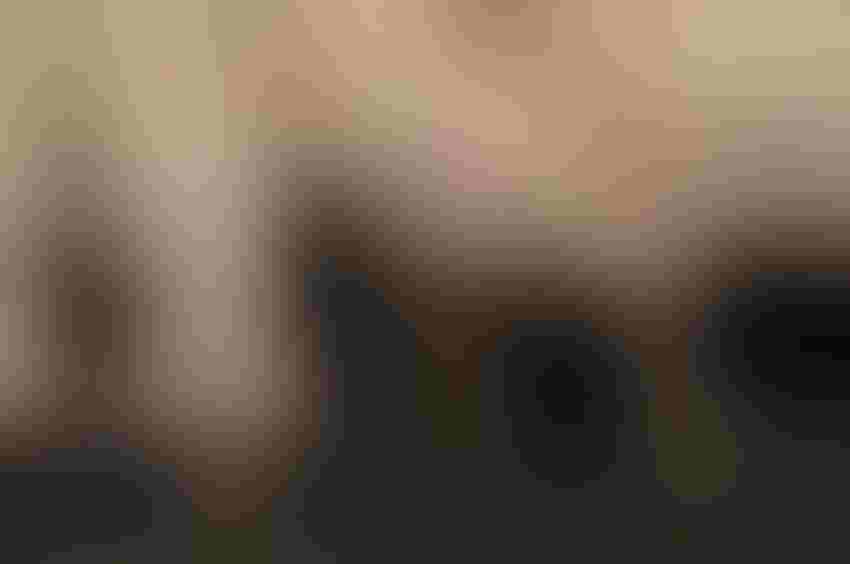 K-State Research and Extension
Source: K-State Research and Extension
Lessons learned during the 2014 outbreak of porcine epidemic diarrhea virus have given Kansas State University researchers a head start on preventing the spread of a devastating disease of pigs through feed.
It is said that if African swine fever were ever to reach the United States, it could cause losses in the U.S. pork industry that could exceed $4 billion.
"African swine fever virus is a terrible disease that affects only swine," says Cassie Jones, a swine nutritionist with K-State Research and Extension. "The good news of it is that it is not zoonotic, so consumers don't have to be concerned because it is not something that would impact pork safety."
In 2014, PEDV caused huge losses in the pork industry. It was at that time that K-State researchers discovered that feed and feed ingredients could be a vector for the disease to spread among pigs.
K-State's work led to enhanced biosecurity measures to help the U.S. pork industry reduce the risk. Now, that work may help to fend off the threat from the ASF virus.
"One of the things we're most concerned about is that some ingredients are likely to get contaminated based upon common drying practices that would occur within countries," Jones says. "Many of the countries that have this virus circulating will use the roadways for both drying and threshing mechanisms. Then, they collect the grains and transport those internationally."
K-State's current recommendations on biosecurity practices for swine feed are available on the website, KSUswine.org (select "Feed Safety Resources"). The site includes questions that farmers should be asking a feed supplier, and a review of biosecurity strategies on the farm.
"The thing we have to do is get educated," Woodworth says. "One of the big keys is biosecurity, and that's something that helped us (when PEDV was present). Keeping a heightened level of biosecurity presence, which will help prevent African swine fever and other viruses or pathogens, will be beneficial."
K-State researchers currently are studying the ASF virus in collaboration with Megan Niederwerder, Steve Dritz and Bob Rowland at the university's Biosecurity Research Institute, a bio-safety level 3 facility. They will give a research update and talk more about how producers can protect their farms during the annual K-State Swine Day, scheduled for Nov. 15.
Pork producers are on heightened alert for ASF, which is crippling the pork industry in China and parts of Eastern Europe, and new cases were also confirmed recently in Belgium.
The disease causes hemorrhages in the skin and internal organs of pigs. There are no vaccines or treatments available for the disease, so it causes nearly 100% mortality. In areas of China and other countries where it has been discovered, officials have had to cull all pigs within approximately a three-mile radius in attempts to prevent its spread.
"It's a disease that is not present in the U.S. yet, but that sometimes gives us a false sense of security," says Jason Woodworth, K-State Research and Extension swine nutritionist. "Because of how much travel we have going back and forth from China and other infected countries, and because of a number of ingredients we use in our diets from infected countries, there is a heightened risk now that we will transfer something into the United States."
Jones notes that China produces nearly half of the global pig population.
"African swine fever is considered a reportable disease, which means it is reportable to the World Health Organization," Jones says. "Doing so would likely shut down all trade and exports of pork until we can assure our exporting countries or trade partners that our domestic pig supply is safe."
Subscribe to Our Newsletters
National Hog Farmer is the source for hog production, management and market news
You May Also Like
---