PCV2 genotypes are expanding, furthering challenges
PCV2 genotypes are expanding, furthering challenges
Although effective vaccines have been able to reduce the impact, porcine circovirus type 2 continues to create challenges for hog producers worldwide.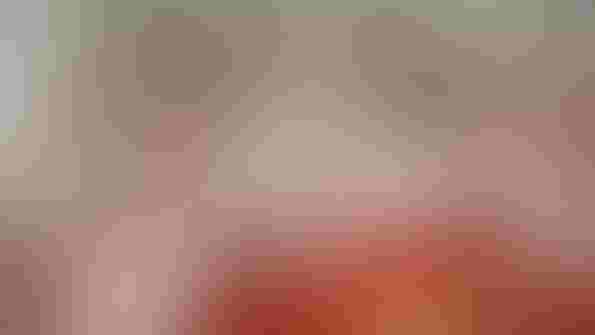 Porcine circovirus type 2 disease was first described clinically in the early 1990s, but specific antibody detection dates back to the 1960s and the mid-1980s in Europe and North America, respectively.
Although effective vaccines have been able to reduce the impact, the virus continues to be one that creates challenges for producers worldwide. PCV2 infection within the global swine population has been association with multiple disease states with clinical manifestations including systemic disease, respiratory disease, enteric disease, porcine dermatitis and nephropathy syndrome, and reproductive failure (Opriessnig and Langohr, 2013).
Prior to 2005, only one genotype of PCV2 was believed to be circulating within North America, PCV2a. A second genotype, PCV2b, was confirmed in the North American swine population thereafter as systemic disease associated PCV2 sharply increased. It was generally believed that this genotype was to blame for the increased incidence of porcine circovirus associated disease that created high growing pig mortality.
The finding of PCV2b raised numerous questions regarding viral pathogenesis, transmission and virulence of specific isolates. Fortunately for the swine industry, commercial vaccines were introduced and have been found to be efficacious, no matter the genotype that may be circulating within a herd/population.
Vaccine efficacy is consistently questioned within the field though, as sporadic cases of PCVAD continue to be reported (Figure 1). There are numerous possible reasons for decreased vaccine efficacy including vaccine storage issues, dosing alteration, maternal antibody interference or just vaccination non-compliance by caretakers. It was a perceived vaccine efficacy investigation in 2012 that lead to the discovery of a third PCV2 isolate circulating within North America, PCV2d (Opriessnig et al., 2013). This discovery has again provoked questions regarding disease and prevention, but has also been associated with much confusion regarding the nomenclature of PCV2 isolates.
Figure 1: ISU VDL PCVAD diagnosed cases by year
Genotypes
In the U.S. swine industry, we are fairly familiar with PCV2a and PCV2b. Around 2005, there was a global shift from PCV2a to PCV2b as the most prevalent genotype being discovered in clinical cases. This timeframe coincides with devastating disease outbreaks in North America. Alternatively, we are not so familiar are genotypes c, d and e.
There are currently five different PCV2 genotypes, designated as a-e. There are numerous isolates within each genotype. Genotypes of PCV2 are determined by the number of nucleotide substitutions in ORF 2 (capsid) divided by the total nucleotides in ORF 2 (702 nt); this fraction is called p-distance. If the p-distance is greater than 0.035, the viruses are given a new genotype (Segalés et al., 2008). While this can be somewhat confusing, at least the nomenclature is standardized.
As far as the research community can tell, PCV2c has only been confirmed three times. All instances were in Denmark prior to 1991 (Xiao et al., 2015). PCV2c has not been detected in 25 years.
A few years ago, a PCV2 isolate was discovered during a perceived PCV2 vaccine failure case investigation. This isolate was similar to PCV2b, but had one extra amino acid in ORF 2; the isolate was considered a mutant PCV2b (mPCV2b) (Opriessnig et al., 2013). Please do not get confused now, but mPCV2b isolates have now been classified as PCV2d isolates based on p-distance calculations. In short, mPCV2b = PCV2d.
Recent investigations have shown that PCV2d isolates have been present within European swine populations since the late-1990s, but only recently been discovered in North America, 2012. It is now believed another global shift has occurred; PCV2d isolates are now more prevalent that PCV2b isolates (Xiao et al., 2015).
More recent than PCV2d is the finding of PCV2e. This genotype was discovered by whole genome sequencing of numerous random isolates over a period of time from a diagnostic laboratory (Davies et al., 2016). Isolates have been found in accessions at multiple diagnostic laboratories to date with samples from multiple countries, United States and Mexico. PCV2e has 238 amino acids in ORF 2. This is five and four more amino acids than PCV2a and PCV2b, and PCV2d, respectively (Davies et al., 2016; Harmon et al., 2015).
The most common genotype that is determined through sequence of ISU VDL samples is PCV2d. Figure 2 shows the distribution of PCV2 genotypes of sequenced cases in the past four years.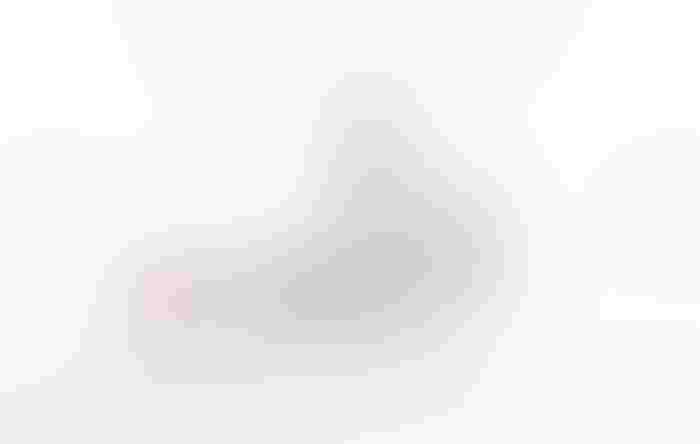 Figure 2: Summary of PCV2 genotypes sequenced at the Iowa State Veterinary Diagnostic Laboratory for the past four years.
Clinical information
Is there a clinical difference between genotypes? That question is debatable. It has been previously shown there are differences in isolates within a genotype. Therefore, each specific isolate could have different attributes when replicating in pigs. A common question at this time is, what advantage does PCV2d have to make it be the most-common circulating genotype in North America? The answer has not been made clear, but the research information that is available has shown PCV2d isolates behave similar in pigs when compared against PCV2a and PCV2b (Opriessnig et al., 2014b). Available information regarding vaccine efficacy against PCV2d shows that current vaccines are able to significantly protect against disease caused by this strain of PCV2 (Opriessnig et al., 2014a).
References
Davies, B., Wang, X., Dvorak, C.M.T., Marthaler, D., Murtaugh, M.P., 2016. Diagnostic phylogenetics reveals a new Porcine circovirus 2 cluster. Virus research 217, 32-37.

Harmon, K.M., Gauger, P.C., Zhang, J., Piñeyro, P.E., Dunn, D.D., Chriswell, A.J., 2015. Whole-genome sequences of novel porcine circovirus type 2 viruses detected in swine from Mexico and the United States. Genome announcements 3, e01315-01315.

Opriessnig, T., Gerber, P.F., Xiao, C.-T., Mogler, M., Halbur, P.G., 2014a. A commercial vaccine based on PCV2a and an experimental vaccine based on a variant mPCV2b are both effective in protecting pigs against challenge with a 2013 US variant mPCV2b strain. Vaccine 32, 230-237.

Opriessnig, T., Langohr, I., 2013. Current state of knowledge on porcine circovirus type 2-associated lesions. Vet Pathol 50, 23-38.

Opriessnig, T., Xiao, C.-T., Gerber, P.F., Halbur, P.G., 2013. Emergence of a novel mutant PCV2b variant associated with clinical PCVAD in two vaccinated pig farms in the U.S. concurrently infected with PPV2. Veterinary Microbiology 163, 177-183.

Opriessnig, T., Xiao, C.-T., Gerber, P.F., Halbur, P.G., Matzinger, S.R., Meng, X.-J., 2014b. Mutant USA strain of porcine circovirus type 2 (mPCV2) exhibits similar virulence to the classical PCV2a and PCV2b strains in caesarean-derived, colostrum-deprived pigs. Journal of General Virology 95, 2495-2503.

Segalés, J., Olvera, A., Grau-Roma, L., Charreyre, C., Nauwynck, H., Larsen, L., Dupont, K., McCullough, K., Ellis, J., Krakowka, S., Mankertz, A., Fredholm, M., Fossum, C., Timmusk, S., Stockhofe-Zurwieden, N., Beattie, V., Armstrong, D., Grassland, B., Baekbo, P., Allan, G., 2008. PCV-2 genotype definition and nomenclature. Veterinary Record 162, 867-868.

Xiao, C.-T., Halbur, P.G., Opriessnig, T., 2015. Global molecular genetic analysis of porcine circovirus type 2 (PCV2) sequences confirms the presence of four main PCV2 genotypes and reveals a rapid increase of PCV2d. Journal of General Virology 96, 1830-1841.
Subscribe to Our Newsletters
National Hog Farmer is the source for hog production, management and market news
You May Also Like
---