NPPC Stands Its Ground: Antibiotic Use Aids Health
NPPC Stands Its Ground: Antibiotic Use Aids Health
A University of Minnesota expert witness stressed the continuing importance of antibiotic use in food-producing animals at a congressional hearing July 14 on antibiotic use in livestock production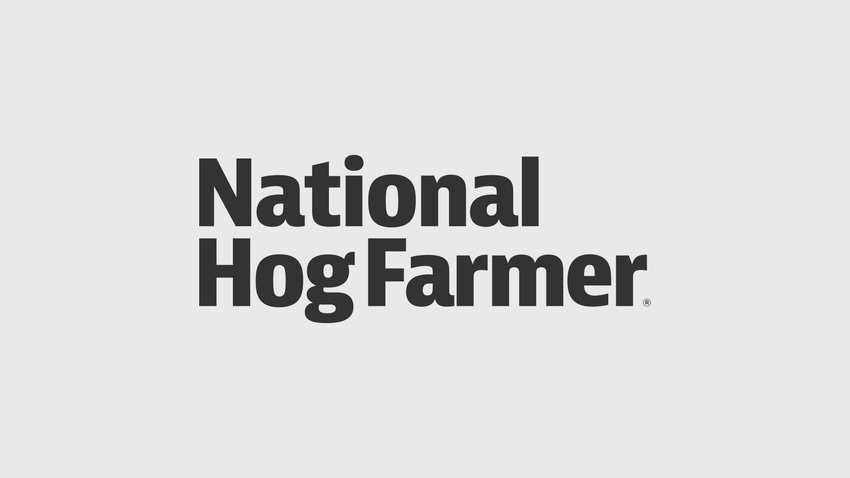 A University of Minnesota expert witness stressed the continuing importance of antibiotic use in food-producing animals at a congressional hearing July 14 on antibiotic use in livestock production and antibiotic resistance in humans.
"All use of antibiotics improves animal health, and these improvements in animal health can substantially improve human health," concluded Randall Singer, associate professor of epidemiology. He reiterated to the House Energy and Commerce Subcommittee on Health what the National Pork Producers Council and other livestock groups have repeatedly stated about antibiotic use in food animal production: "The best way to manage antibiotic uses in animal agriculture is through sound, rational, science-based policy."
Opponents of livestock production are pushing a theory that antibiotic use in food animals is increasing the risk of antibiotic resistance in humans, therefore justifying the need to place restrictions on antibiotic use in farm animals.
And some witnesses at the congressional hearing testifying in favor of limitations on antibiotic use claim several studies link use of antibiotics in livestock with antibiotic resistance. They also point to the results of a 1998 ban in Denmark on antibiotic growth promoters.
But Singer countered: "The removal of growth-promoting antibiotics from use in food animals in Denmark resulted in an increased reliance on therapeutic doses of medically important antibiotics to treat the ill animals."
Plus, last April top scientists for the Centers for Disease Control and Prevention and the National Institutes of Health testified that there is no scientific study linking antibiotic use in food animal production with antibiotic resistance in humans.
"Pork producers have a moral obligation to use antibiotics responsibly, under the direction of a veterinarian, to protect public health and produce safe food," remarks Howard Hill, DVM, a member of the NPPC board of directors. "Producers also have an ethical obligation to maintain the health of their pigs, and antibiotics are an important tool to help us do that."
A top U.S. Department of Agriculture (USDA) official suggested at the hearing that there may be some cause for concern. "USDA believes that it is likely that the use of antibiotics in animal agriculture does lead to some cases of antibacterial resistance among humans and in the animals themselves, and it is important that these medically important antibiotics be used judiciously," said John Clifford, USDA's Animal and Plant Health Inspection Service deputy administrator for veterinary services.
Clifford offered to work together with other federal agencies to find new ways to safeguard animal health.
"We need to work together to conduct research and develop new therapies that protect and preserve animal health, without increasing the risk of resistance to medically important antibiotics," Clifford said.
"We must identify alternative animal health management techniques – tools and technologies, including newer and better vaccines and diagnostic tests. USDA wants to partner with producers to facilitate the judicious use of antibiotics in ways that are feasible," he added.
Keeping Antibiotics Working and the Union of Concerned Scientists are supporting legislation sponsored by Rep. Louise Slaughter (D-NY) that would ban the routine or subtherapeutic use of antibiotics in livestock and poultry.
Recently, more than 1,000 physicians and other health care workers have signed on to pressure Congress to pass legislation reducing this non-therapeutic use of antibiotics in farm animals, according to Health Care Without Harm.
Also, the group says 300 hospitals have pledged to buy only meat raised without antibiotics for foodservice meals.
Subscribe to Our Newsletters
National Hog Farmer is the source for hog production, management and market news
You May Also Like
---