Now is the time to take next steps in FAD preparedness
Now is the time to take next steps in FAD preparedness
Pork producers not enrolled in SPS, SHIP and AgView will face potential business disruptions during a foreign animal disease outbreak.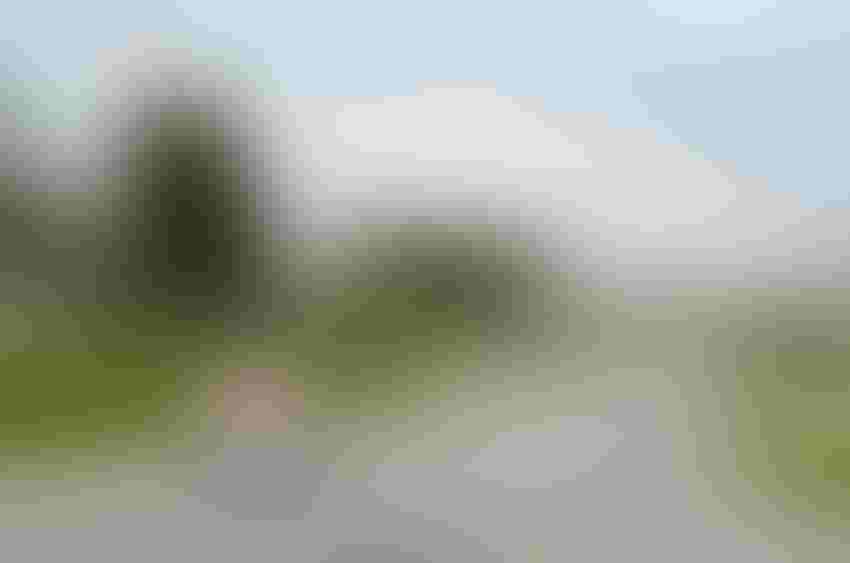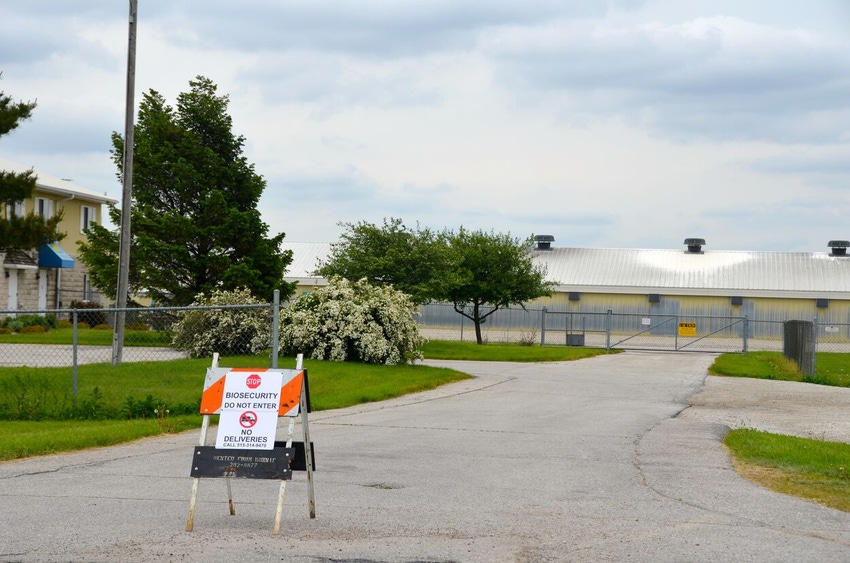 Whether it's signing up for AgView, putting together a Secure Pork Supply Plan or enrolling in the U.S. Swine Health Improvement Plan, Chris Rademacher says the resources are there for pork producers to develop an integrated foreign animal disease preparedness plan that encompasses traceability, biosecurity and surveillance.
Those plans will be crucial within the first 72 hours after the first FAD case is detected in the United States, and Rademacher says, depending on the epidemiological investigation, the standstill could take longer than three days.
"Part of the reason why I put the 72 hours in question marks, is that it is highly likely that the state and federal officials willevaluate the epidemiological investigation surrounding the primary infected premises at 72 hours and say, 'do we feel confident at that time that we feel like we've identified all those dangerous contacts?'" Rademacher says. "If the answer to that is yes, they've got the potential infected sites quarantined and the control areas identified, then the possibility for them to raise the standstill will happen. If the answer to that is no, it's probably going to extend beyond 72 hours. So, pork producers and caretakers, there is the potential for us to influence that and it really ties back to how well we have done in our level of FAD preparation before the event."
During the recent Iowa State Swine Day in Ames, the clinical professor in veterinary diagnostics and production animal medicine and now interim director of the Iowa Pork Industry Center shared the "next steps" in FAD preparedness at the farm level. Rademacher says many producers don't realize that during the standstill, there'll likely be no live animal or semen movements. Feed and rendering could also be held up, depending on the type of outbreak.
"You need to be planning if I can't get feed, what do I need to do over those 72 hours or potentially longer? If I don't have access for a short period of time to rendering, if that's my primary mortality disposal, what am I going to do for on-farm disposal if it's, 3, 4, 5 days that I don't have access to?" Rademacher says. "That's all part of the FAD preparation that we need to be thinking about."
While there is some overlap among SPS, AgView and SHIP, Rademacher says the resources can help producers make specific plans for their site, such a depopulation and disposal and surveillance monitoring.
Secure Pork Supply Plan
Funded by the USDA and Pork Checkoff, SPS is a collaborative, voluntary program that provides guidance and resources, particulary for those sites that may be in a control zone, but not be infected with a foreign animal disease. From a traceability standpoint, producers will be to obtain their premises identification or PINs, with 911 address and latitude and longitude coordinates. Through SPS, they can record animal movements and associate the pin with those animal movements and also diagnostic laboratory submissions. SPS has customizable templates, depending on the type of operation, whether its indoor or indoor-outdoor production.
When it comes to disease monitoring, producers and caretakes need to be trained to recognize abnormal production parameters or clinical signs suggestive of African swine fever, classical swine fever and foot and mouth disease, and must look for those signs each day.
"Unfortunately, with many of these, we have contemporary diseases that look just like it. So, you're probably not going to be able to diagnose it, but it's important for those caretakers to be able to recognize that, and then at least be able to contact their herd veterinarian and say, 'hey, something doesn't look right here,'" Rademacher says.
In a confirmed FAD outbreak, samples will need to be collected and test negative for a movement permit to be issued within a control area. Rademacher says one of the questions surrounding this protocol has been do we have enough veterinary capacity to be able to do that?
Certified Swine Sample Collector Training
Through a collaboration among Iowa State University, the National Pork Board, the American Association of Swine Veterinarians and a multi-state partnership for security and agriculture, the Certified Swine Sample Collector Training Program hopes to address faster sample collection, increasing lab results efficiency while reducing biosecurity risks.
Standardized curriculum, both classroom and hands-on, will be led by certified veterinarians. CSSC trainers need to be USDA category II accredited veterinarians with swine experience. They also must have a business relationship with the owner of the pigs on farms where individuals are trained or perform training by request of the site's category II accredited veterinarian under who the collectors will be submitting samples.
In addition to getting category II veterinarian approval, trainees need to have valid Pork Quality Assurance Plus certification. They will need to attend sample collection training and pass a written exam covering the curriculum. After passing the written exam, they must successfully complete a hands-on evaluation, demonstrating competency to collect, package and submit samples.
AgView
A free software available to producers through the National Pork Board, AgView securely stores premise identification, all pig movements to the farm premises and all data prior to the incident. The software compliments other software platforms and only releases data upon producer request.
"If they get to a situation where the state animal health official requests that data, they can give that permission, and then that information can be transferred over to the state animal health official," Rademacher says.
In addition to premise and movement information, biosecurity site plans can be uploaded into AgView. Data can also be exported from third party software or from an AgView formatted Excel spreadsheet template. That data can include company name, site name, premise identification number, 911 addresses, latitude, longitude, site capacity and emergency contact information. AgView also stores movement data such as source PIN, destination PIN, number in shipment, shipment date and shipment type.
"The nice part about AgView, once you get all that information in there, particularly the latitude, longitude, it's very easy to visualize all those movements," Rademacher says. "So, if you have a farm that may be deemed as a potentially dangerous contact, AgView will allow you to look at all that, to do a really quick assessment of all those potential movements in and out of that site for a time period."
U.S. Swine Health Improvement Plan
Modeled after the National Poultry Improvement Plan — which has been crucial for that industry during recent highly pathogenic avian influenza outbreaks ­— the U.S. Swine Health Improvement Plan aims to establish a "national playbook" of technical standards to provide a uniform approach to disease prevention, response and recovery by each of the participating states.
ASF and CSF monitored certifications will be held at the individual farm sites as well as slaughter facilities. The purpose of the certification Rademacher says is an "evolving step of FAD preparedness."
"It helps us continue to develop the prevention, response and recovery, while at the same time, it really should help us continue to reduce the impact of recurring endemic diseases of high consequences," Rademacher says. "The end goal is to hopefully implement this NPIP-like program in the U.S. pork industry, so really that national playbook in those three fundamental areas — biosecurity, traceability and surveillance — demonstration of freedom of disease. That's why we have ASF and CSF monitored status for both peacetime and wartime."
SHIP is currently in year two of the pilot, with 28 states expressing interest in participating, which essentially covers about 99% of the U.S. domestic swine, Rademacher says.
Requirements for year one enrollment include premise identification information, a current and active veterinary-client-patient relationship, no participation in garbage or swill feeding, international visitors observing five days downtime upon returning to the United States, completing a biosecurity survey upon enrollment into SHIP, keeping live animal movement records and practice sharing with the official state agencies. There are no sampling and testing requirements required for year one, as peace time sampling requirements are still being established.
Working groups have been established for year two to develop standards for biosecurity, traceability, sampling and testing
"We have a successful pilot program that can be built on, that helps to streamline interstate movement between certified sites," Rademacher says. "Eventually, as the program matures, we'll establish international recognition for trade and potentiallyexpand the program for certifying endemic diseases."
To enroll, swine production and slaughter facility premises need to contact their official state agency, sign acknowledgement of and compliance with the requirements for certification and complete a biosecurity survey.
As of June, 5,900 sites were enrolled across 26 states. A majority of those enrolled had also enrolled in SPS.
For a non-prepared farm, what does that look like during an FAD event compared to farms that are prepared?
Rademacher gives the example of an unprepared producer in a control area. They may have a verified pin but have not been tracking animal movements. They may have started a written biosecurity plan but never finished. They have no one trained in surveillance on site, so will have to wait for the herd veterinarian, who could be visiting other sites, that could be positive. They are not enrolled in SHIP or SPS and didn't create an AgView account.
"They may want to be able to move pigs, but if they don't have all the information ready for the permit, it's going to take them a lot longer than what they might want to be able to do, but they have to have all these steps in place," Rademacher says. "So, you can see there's some potential for business interruption for that producer, if they don't have all these things prepared. For the unprepared producer in a free area, if we get to the standpoint where they may be free now, they could be in a control area tomorrow, and it's just going to put them that much further back."
The 11th annual Iowa Swine Day was held June 30 at Iowa State University. More information on the conference and sponsors can be found here. Videos and presentation files for many of the plenary and concurrent sessions can be found on the Iowa Pork Industry Center YouTube channel.
Subscribe to Our Newsletters
National Hog Farmer is the source for hog production, management and market news
You May Also Like
---