NGFA Praises FDA's Draft On Salmonella in Animal Feed
NGFA Praises FDA's Draft On Salmonella in Animal Feed
The National Grain and Feed Association (NGFA) has praised the Food and Drug Administration's (FDA) new draft policy that takes a more science- and risk-based approach to regulating salmonella in animal feed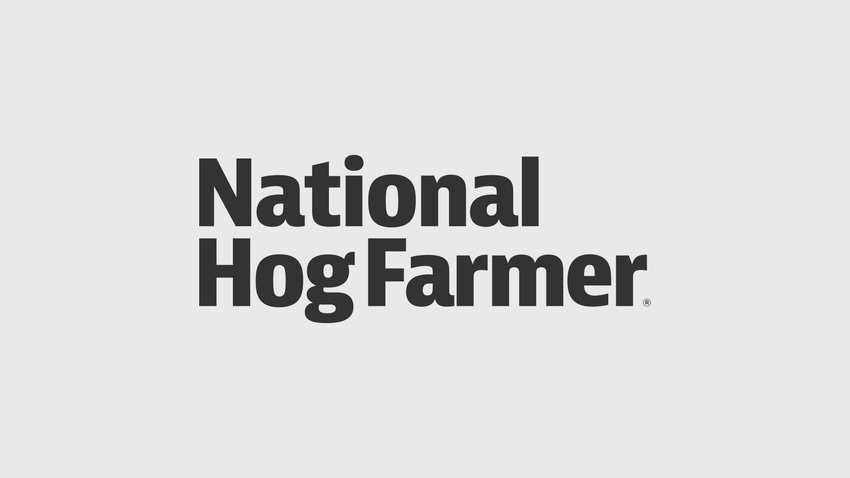 The National Grain and Feed Association (NGFA) has praised the Food and Drug Administration's (FDA) new draft policy that takes a more science- and risk-based approach to regulating salmonella in animal feed.
In its recent statement to FDA, the NGFA said the agency's draft policy "appropriately and reasonably" differentiates health concerns that may be associated with salmonella in animal feed vs. human food.
"We commend and strongly support FDA incorporating in its draft (policy) a science- and risk-based approach for addressing specific salmonella serotypes of concern if present in livestock and poultry feeds, and note that it would apply to both domestic and imported products," the NGFA said.
"We believe that it is vitally important that FDA's compliance actions appropriately reflect and differentiate between the animal and human health risks associated with the presence of salmonella if present in animal feed," the trade group based in Washington, DC, said.
FDA's draft policy recognizes salmonella serotypes of regulatory concern to animal health including swine feed with Salmonella cholerasuis.
FDA's new document also recognizes several types of commercial heat treatments, such as pelleting, extrusion and rendering, as well as irradiation, as effective in killing salmonella.
NGFA suggested several revisions to further improve FDA's draft policy, including:
Clarifying that the current ban on other salmonella serotypes is limited to animal food entering the home that could come into contact with children or others with compromised immune systems.

Clarifying the type of information that commercial feed and feed ingredient manufacturers will be required to provide to inspectors to show that feed or feed ingredients will be subject to heat treatment

Revising language to clarify that the new policy applies to salmonella serotypes that are of potential concern to animal health.

Amending the policy to apply only to the eight identified salmonella serotypes, with the proviso that FDA could add to the list with scientific risk assessment that identifies additional serotypes that may be of concern to animal health.
"We believe this draft policy provides a sound basis for addressing salmonella that may be present in animal feed in a way that focuses on specific serotypes that the agency believes are of concern, while fully protecting human and animal health," the NGFA concluded. "That approach is consistent with the charge by Congress in the recently enacted food/feed safety law, and will enable the agency to better target its resources."
For more information, visit http://www.ngfa.org.
Subscribe to Our Newsletters
National Hog Farmer is the source for hog production, management and market news
You May Also Like
---