New management practices for circovirus
New management practices for circovirus
Merck Animal Health is dedicated to helping producers and swine veterinarians find solutions for PCV2. Continue reading to learn more.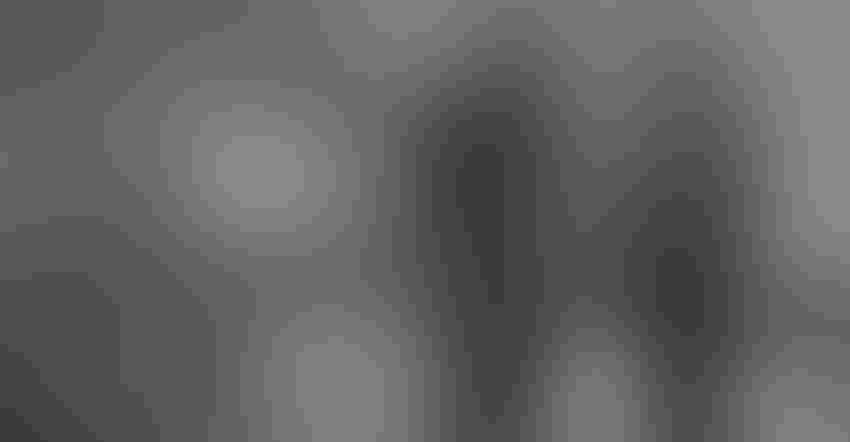 Porcine circovirus type 2 is not a new pathogen to the swine industry. First recognized clinically in the early 1990s, PCV2 is a persistent virus that wreaks havoc on producers across the United States – and around the globe. Symptoms in swine include reproductive failure in sows, as well as respiratory disease, enteric disease, porcine dermatitis and nephropathy syndrome. Unlike PCV1, PCV2 is pathogenic and can manifest itself in many ways within a herd.
Producers may be relying on their traditional vaccination methods to control PCV2, but experts say this is an ever-evolving environmentally persistent virus that needs to be continually addressed with a veterinarian to ensure current management practices are most effective against the virus.  
Challenges of mutant strains
"Only one genotype of PCV2 was believed to be circulating within North America prior to 2005, but now the industry is seeing genotypes from PCV2a through PCV2e, with PCV2-d most commonly being referred to as the mutant strain," says Justin Cagle, D.V.M., technical services veterinarian with Merck Animal Health. "Fortunately for swine producers, vaccines were introduced in 2007 that have been found to be effective against PCV2, regardless of the genotype that may be circulating within a swine population." Circumvent PCV-M G2 – a PCV2 and Mycoplasma hyopneumoniae combination vaccine – is the only one or two-dose option, ready-to-use combination with five-month PCV2 duration of immunity, which is 25% longer than any other PCV2 vaccine on the market.
"While certain vaccines have proven to provide excellent control of PCV2, there will always be some percentage of pigs that do not benefit from vaccination because of other confounding factors," says Dr. Cagle. "Whether it's because of failure of the immune system at the time of vaccination or exposure, maternal antibody interference or non-compliance by caretakers, sometimes the virus still thrives. Newer genotypes can be more resilient than traditional strains and take full advantage of these shortcomings. In doing so, the case rate – mortality for example – tends to increase making the newer genotypes, such as PCV2-d, seem much more significant."
Cagle says to lower the case rate of these genotypes or more aggressive strains, we must work harder to improve or increase the effectiveness of vaccination. "Since the virus is going to replicate and take advantage of confounders, such as co-infections that may not be as manageable, it is critical that we take advantage of what is in our control."
What is in our control? Cagle says the following best practices will help ensure swine producers are doing everything in their power to control PCV2 and new genotypes: 1. implementing a properly timed vaccination schedule; 2. using label-recommended vaccination regimens; 3. evaluating the health of pigs prior to and at the time of vaccination; 4. determining the health status, particularly PCV2 status, of the sow farm that provides the pigs; and 5. vaccination compliance, such as proper handling, storage and administration.
Diagnostics and testing
Testing is a necessary procedure in determining the complete health profile of a swine population. One method for circovirus testing is Placental Umbilical Cord Serum sampling, a non-invasive sampling method for understanding the stability of a sow farm for pathogens – such as PCV2 – that are difficult to detect once the piglets have acquired colostral antibodies. PUCS sampling can be used as a tool to diagnose the source of PCV2 infection for piglets or as a monitoring tool to develop better ongoing sow herd health management strategies.
"We can use diagnostics, such as PUCS sampling, to determine the status of a sow farm and to determine if the virus is being transmitted in utero to the piglets," says Cagle. "PUCS sampling is collected by stripping the blood from the placental side of the umbilical cord. This type of sampling replaces the alternative, and relatively difficult, method of collecting blood from neonatal piglets prior to suckling."
Working with their veterinarian, Cagle says that producers should aim to collect three to five umbilical cords per placenta. "The samples should be collected over several weeks, even months, since research suggests that PCV2 circulation can vary week to week, by sow parity, and by vaccination status," he says. In addition to PCV2, PUCS samples also may be used to test for porcine reproductive and respiratory syndrome virus.
Merck Animal Health offers an instructional video on PUCS sampling, available at http://www.circumvent-g2.com.
Impact on sow herds
While the full impact is unclear, it's not uncommon to find PCV2 circulating through sows on a swine operation. Through the use of PUCS sampling, producers and veterinarians are able to better understand the levels of virus shed in utero from the sows to piglets. "We believe that historical methods of vaccinating growing pigs may no longer be adequate enough to protect a gilt or sow for the duration of her life," Cagle says. "Following best practices for vaccinations, continually working with a veterinarian and utilizing diagnostics are the best ways to get a leg up on PCV2."
How Merck Animal Health is aiming to help
Merck Animal Health is dedicated to helping producers and swine veterinarians find solutions for PCV2. The company provides support through its internal swine technical services team, along with third-party industry swine disease experts. Merck Animal Health also has developed tools – such as the PUCS sampling video – to assist in training on-farm, production employees in the collection of samples that can be used for understanding sow farm stability.
"By assisting with diagnostics and supporting veterinarians in developing protocols or projects to help understand potential solutions, we're striving to stay ahead of PCV2," Cagle says. "As always, our team is continually monitoring this virus – and other swine viruses – to help ensure the longevity of swine health for the industry."
For more information about PCV2 and useful tools for producers and veterinarians, please visit www.circumvent-g2.com.
Subscribe to Our Newsletters
National Hog Farmer is the source for hog production, management and market news
You May Also Like
---