New Coronavirus Discovered in Ohio Pigs
New Coronavirus Discovered in Ohio Pigs
Not PEDV, but symptoms are similar.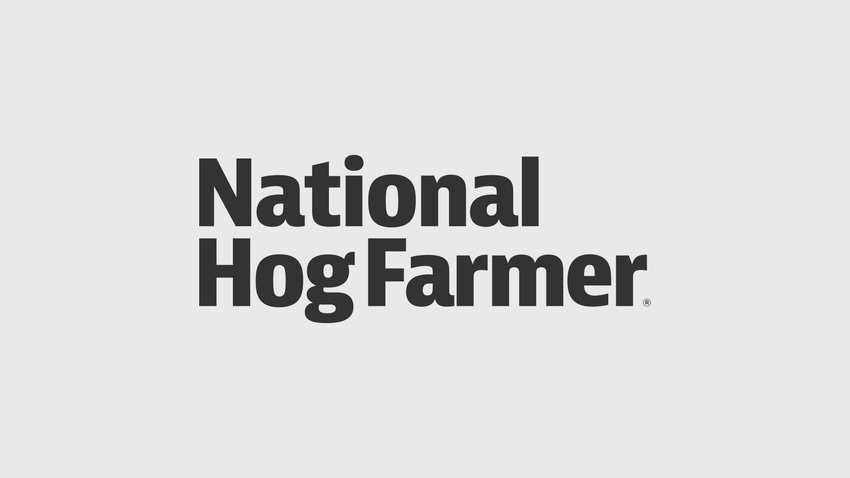 A new coronavirus has been identified in pig fecal samples from four Ohio swine farms, according to the Ohio Department of Agriculture (ODA). The farms from which the samples were taken experienced outbreaks of a diarrheal disease in sows and piglets in January and early February of 2014. The clinical signs of the disease were similar to that of porcine epidemic diarrhea virus (PEDV) and transmissible gastroenteritis (TGE), which are both caused by coronaviruses. Electronmicropy of fecal samples from the four farms showed the presence of coronavirus-like viral particles. In one of the four farms, polymerase chain reaction (PCR) tests for TGE viruses and PEDV viruses currently circulating in the U.S. were negative, but all 10 samples were positive for a new virus. PEDV and the new virus were both detected in fecal samples from the other three farms.
Like what you're reading? Subscribe to the National Hog Farmer Weekly Wrap Up newsletter and get the latest news delivered right to your inbox every week!
Yan Zhang, a virologist from ODA's Animal Disease Diagnostic Laboratory (ADDL), identified the new virus. Sequence analysis of the new coronavirus shows that it is a deltacoronavirus, distinct from PEDV and TGE viruses.  The new virus has been designated as Swine DeltaCoronavirus (SDCV). This virus is closely related to a coronavirus which was detected in Hong Kong in 2012. ODA emphasizes that the virus cannot spread to humans or other species and poses no risk to food safety. Further study is needed to confirm whether or not this virus is the cause of diarrheal disease in affected pigs. 
The ADDL offers PCR tests that can detect all three of these coronaviruses (PED, TGE and SDCV). For testing information, please contact the ADDL at (614) 728-6220 or visit ADDL's Website: www.ohioagriculture.gov/addl/.
You might also like:
Many Factors are Working Together to Impact Pork Supply
Setting the Right Feeding Program
Pork Supply Issue Offers both Opportunity and Risk
Subscribe to Our Newsletters
National Hog Farmer is the source for hog production, management and market news
You May Also Like
---