Midwest PRRSV L1C variant heads east
Midwest PRRSV L1C variant heads east
In 2023 Missouri has had the largest number of detections of this strain.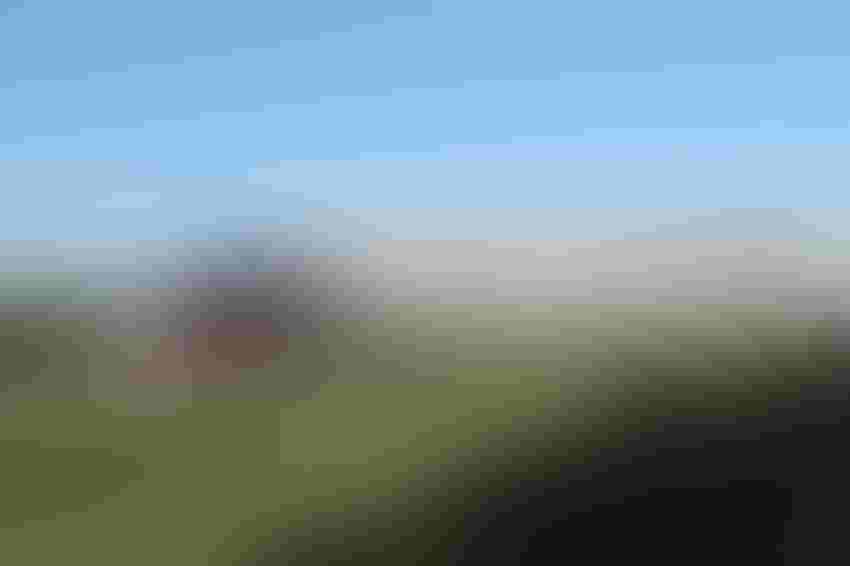 In 2020, porcine reproductive and respiratory syndrome virus Lineage 1C variant RFLP 1-4-4 emerged in Minnesota and quickly spread across neighboring states, causing severe losses in the swine industry (Kikuti et al. 2021; Trevisan et al. 2021). Known as a highly virulent variant with severe clinical outcomes in pigs, this virus detection was concentrated in Midwestern states from its emergence until 2022. In 2023 Missouri has had the largest number of detections of this strain.
However, in 2023 according to the Swine Disease Reporting System database, sequences assigned as Lineage 1C variant were detected in U.S. eastern states (Indiana, Ohio, Tennessee and Pennsylvania), raising concern for the swine farms in this region (Figure 1). For example, North Carolina has never reported detections of this variant. However, due to the proximity of detection in neighboring states, a large swine population, including a breeding herd inventory of 790,000 heads (USDA-NASS, 2023), is at risk.
Figure 1. Number of PRRSV ORF 5 sequences classified as Lineage 1C variant detected across U.S. states by age category in 2023.
The SDRS Advisory group, composed of producers and practicing veterinarians across the country, reported concerns regarding the L1C variant detection in U.S. eastern states. According to them, the cull market moving animals from different age categories among regions, trucks and trailers returning from packing plants between the Midwest and the East, and the movement of people raises concerns about the spread of the PRRSV.
Thus, diagnostic monitoring of animals before interstate movement was advised. Moreover, truck and trailer wash procedures, site cleaning and disinfection, and feed mill testing are critical points for biosecurity checks for compliance. Testing animals before movement and after placement closely monitoring the circulation pathogens, which is helpful to make decisions on pig, people and supplies flow between sites. In summary, the advisory group recommended ongoing monitoring and the reinforcement of biocontainment and bioexclusion practices to mitigate the risk of further L1C spread within and between regions.
The SDRS is a Swine Health Information Center-funded project that aggregates diagnostic data from U.S. Veterinary Diagnostic Laboratories and reports swine disease activity, assisting veterinarians and producers in making informed disease prevention, detection and management decisions.
For more information, access the SDRS website and check the PDF, audio and video reports.
Key takeaways:
In 2023, the concentration of detection of the PRRSV L1C variant is still in Midwestern states, where this variant was first detected.

Missouri currently has the higher number of detections in 2023.

The PRRSV L1C variant has been detected in eastern states: Indiana, Tennessee, Ohio and Pennsylvania. This raises concerns for states like North Carolina, where this strain has never been reported.

Reinforcement of biosecurity measures is encouraged to reduce the odds of this strain disseminating through several sites.
Acknowledgments
The SDRS project includes five U.S. Veterinary Diagnostic Laboratories – Iowa State University, University of Minnesota, South Dakota State University, Kansas State University and Ohio Animal Disease Diagnostic Laboratory.
References
Kikuti M, Paploski IAD, Pamornchainavakul N, Picasso-Risso C, Schwartz M, Yeske P, Leuwerke B, Bruner L, Murray D, Roggow BD, Thomas P, Feldmann L, Allerson M, Hensch M, Bauman T, Sexton B, Rovira A, VanderWaal K, Corzo CA. Emergence of a New Lineage 1C Variant of Porcine Reproductive and Respiratory Syndrome Virus 2 in the United States. Front Vet Sci. 2021 Oct 18.
National Agricultura Statistic Service (USDA-NASS). (2023). Quarterly hogs and pigs report (Publication No. 1949-1921). Access on April 24.
Trevisan G, Li G, Moura CAA, Coleman K, Thomas P, Zhang J, Gauger P, Zeller M, Linhares D. Complete Coding Genome Sequence of a Novel Porcine Reproductive and Respiratory Syndrome Virus 2 Restriction Fragment Length Polymorphism 1-4-4 Lineage 1C Variant Identified in Iowa, USA. Microbiol Resour Announc. 2021 May 27.
Subscribe to Our Newsletters
National Hog Farmer is the source for hog production, management and market news
You May Also Like
---