Merck Animal Health investing in swine vaccine innovation, manufacturing and people
Merck Animal Health investing in swine vaccine innovation, manufacturing and people
Merck Animal Health shares how they are driven by prevention and making investments in swine vaccine innovation, manufacturing and people.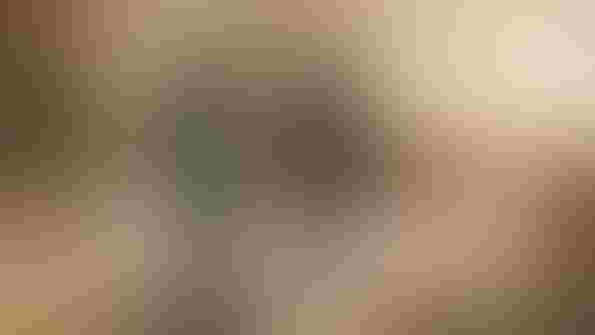 Now more than ever, pork producers are looking for new and innovative ways to help support the care and well-being of their animals. The continuous threat of animal disease, social and regulatory pressure to reduce antibiotic use, along with increasing consumer interest in on-farm production practices has them looking more and more to prevention-based solutions. Merck Animal Health understands this challenge and has responded by making investments in swine vaccine advancements and new manufacturing facilities, as well as building a team of industry and veterinary experts.
Disease outbreaks have significantly impacted all aspects of production agriculture: bovine spongiform encephalopathy in cattle, avian influenza in poultry and porcine epidemic diarrhea in swine, just to name a few. Recognizing the need for greater preventive strategies across the industry, Merck Animal Health acquired an innovator in animal vaccine technology — Harrisvaccines — to add value to its already robust portfolio of vaccines.
The unique RNA Particle technology represents a breakthrough in vaccine development with a highly versatile production platform able to target a wide range of viruses and bacteria. Pathogens are collected from a farm and specific genes are sequenced and inserted into the platform, making safe, potent vaccines that provide herd-specific protection.
This technology led the way in creating and licensing a vaccine for PED virus and strain-specific vaccines for swine influenza and rotavirus. In March 2016, the USDA granted a first-of-its-kind license for the innovative production platform.
"This license validates a decade of work — and the technology — that has enabled us to respond quickly to emerging diseases," says Jodi French, regulatory affairs for Merck Animal Health. "It also enables our team to provide customized solutions to meet the ever-evolving needs of our customers." 
To complement Merck Animal Health's investment in innovation and its growing portfolio of vaccine offerings, it continues to make new investments in research, development and manufacturing. Demonstrating this commitment, its production facilities are continually being evaluated and improved to ensure a high-quality supply of vaccines.
Lastly, Merck Animal Health has maintained its long-standing commitment to investing in its people. As the industry continues to consolidate and swine facilities get larger, the need for technical expertise increases. To stay ahead of emerging disease issues on larger operations, pork producers are looking to their animal health partners for expertise in disease management and diagnostic support.
To keep up with these growing needs and expectations, Merck's swine technical services team has nearly doubled in size — with 15 veterinarians specializing in swine health now on staff.
"Every pork operation is unique and has unique production decisions to make, so it's important that our technical services team has a deep and wide knowledge of all aspects of swine care to stay on top of the diverse and complex issues facing today's pork producers," says Rick Sibbel, D.V.M., executive director for Merck Animal Health's Food Animal Technical Services. 
Merck Animal Health is committed to prevention-based innovation in the pork industry and can do the same for your farm. For more information, visit Merck Animal Health or contact your Merck Animal Health representative.
Subscribe to Our Newsletters
National Hog Farmer is the source for hog production, management and market news
You May Also Like
---