Medgene Labs vaccine platform cleared for use by USDA
Medgene Labs vaccine platform cleared for use by USDA
Rising concern of foreign animal disease combined with local viruses that keep changing offers opportunity for new approach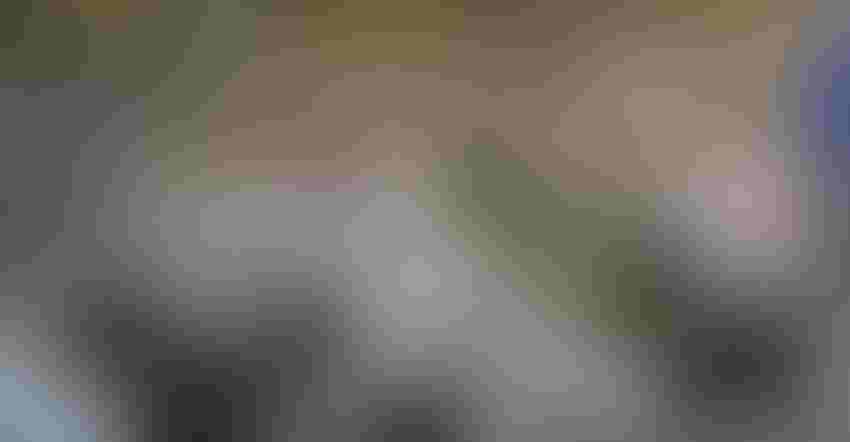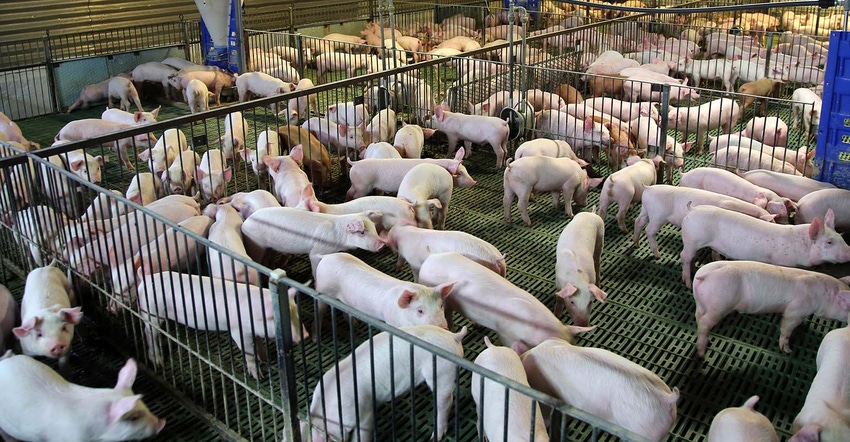 PROTECT THE HERD: A new platform vaccine approach from Medgene Labs offers veterinarians a different way to tackle diseases that hit client swine herds. USDA recently approved the Medgene platform vaccine for use.
acceptphoto/Getty Images Plus
The devastation promised by the invasion of a foreign animal disease has spurred action in new ways to protect farm herds. Back in 2015, following the spread of porcine epidemic diarrhea virus – a foreign animal disease – USDA issued Veterinary Services Memorandum 800.213. This established the concept of vaccine platform technologies and created a process for their approval. But what is platform vaccine technology, and how might it benefit your herd?
The idea? Build a base platform vaccine production tool that can be paired with RNA or protein constructs and prescribed by veterinarians for vaccinations. Sounds simple? Not exactly, but animal health companies are moving forward with USDA approval. And one of the first is from Medgene Labs, a Brookings, S.D.-based startup.
"The idea of a platform vaccine is very attractive for veterinarians and producers," says Mark Luecke, CEO, Medgene Labs. "We can develop new vaccines for emerging diseases on a proactive basis and use it in herds."
The idea is very different than an autogenous vaccine approach, where a veterinarian collects specimens from a sick animal and has a vaccine made for a single herd, with the platform approach offering much broader benefits. An autogenous vaccine is designed for use in a single herd, but with a platform approach the vaccine can be used by any herd in which the prescribing veterinarian has a veterinary-client-patient relationship.
Many developers have turned their attention to using disease-targeted RNA vaccines to spark an antibody response to a target disease. The platform could be matched with different RNA structures depending on the disease.
Medgene Labs has gone a different way. Alan Young, chief technology officer, has led an effort at the company using a platform system to build targeted constructs with genes of interest from different diseases. These constructs are then used to manufacture antigenic protein for a vaccine. With this platform, the protein sparks the antibody response in the animal efficiently.
Says Luecke: "We produce the protein in a bioreactor and adjuvant the product for use in the animal. That stimulates an immune response and will generate antibodies to fight the infection."
Young explains that a benefit of using a protein is about control of the vaccine dose. "When you put RNA into a cell, the cell produces the target protein then explodes and creates the antibody response. The problem with that is knowing the amount of RNA that gets into a cell and the amount of [antibody-creating] protein produced can vary widely," he says.
No animals required
The Medgene Labs process involves no animals, nor the live virus itself. Says Young: "This means all we get is a gene sequence in an email. We have constructs against diseases nobody wants us to have in the building." Note the construct is there, not the disease.
Medgene uses a leading edge baculovirus vector approach. These insect viruses are harmless to other animals but can be manipulated to create specific proteins for vaccines. The company has already developed more than 100 protein constructs that could be used for vaccines with this system.
The value is that if the right effective protein can be sequenced, Medgene Labs can produce a vaccine on its platform in days or weeks, not years. "We're targeting an average of 12 weeks to make a [protein] construct from scratch," Luecke says. "The fastest we've done it is 21 days from sequence to vaccine on the farm."
This USDA Veterinary Services Memorandum opens the door to a rapid and proactive approach to a range of diseases from porcine circovirus and rotavirus to traditional swine influenza. And it is also being used to target foreign animal diseases. If a protein construct can be found to stimulate an effective immune response, development of a vaccine in response to an outbreak could occur much faster.
The key is approval of a platform – sort of a system – that can be paired with specific targeted "genes of interest" according to USDA to create the immune response.
Young says one interesting part of Medgene's approach to developing its platform is that it was developed from the ground up to be certified. "We certified every process we have in place," he says. "We did this with an eye to the platform versus retrospectively getting a platform licensed."
He explains that there are two ways to make a vaccine – traditional and non-traditional. The work to certify every part of the Medgene process is not typical. "We went to the earliest beginning of production and developed stringent outlines of production, certified all inputs, and developed an animal-free process," he says.
Early platform successes
The company has tested its platform prior to licensure. Luecke points to multiple successes in experimental vaccine field trials in swine, cattle, and deer, as well as success with the development of an experimental vaccine for Covid-19 for use in mink. "We found that mink are most susceptible to Covid," he notes. "We've tested our experimental vaccine in mink and provided some for evaluation to zoos in the United States."
Another product is a treatment for rabbit hemorrhagic disease, which can be devastating to a colony. "Other than an imported vaccine from Europe, which uses infected rabbit livers for its production, there were few options," Luecke adds.
The company's protein construct for the rabbit disease has demonstrated a reasonable expectation of efficacy in early tests. Luecke says the key is finding the protein that produces the effective immune response. "There may be disease targets that we're unable to treat or prevent with this platform technology," Luecke acknowledges. "We haven't come across one yet, but we're not naïve enough to think it won't happen. This is precisely why the company has developed multiple platform technologies."
Vaccine platform at work
Young explains that if a veterinarian identifies a disease with a diagnostic laboratory, the lab can contact Medgene at that early stage. "We can actually look and say 'your herd is infected with Virus X and we already know what you need to make a vaccine.' We have the specific protein identified," he says.
Under sections of the USDA Veterinary Services Memorandum 800.213 and 800.214, makers of a platform vaccine cannot claim efficacy on the label. "This is a protein adjuvanted to use as a vaccine," Young says. "And we can get an immune response to the disease."
But that rapid development capability, with the platform now approved, can make a difference. If a veterinarian on the east coast identifies a swine flu no one has seen before, Medgene could sequence the effective protein and get that vaccine to the target area very quickly.
"A year ago, and there's not as much press on it now, but there was concern about a new swine flu in Asia. We have a construct against that, and it's not difficult to make the vaccine," Young says. "If the virus strain appears here, all we have to do is bottle the vaccine and send it out the door."
Not every construct will be easy to discover. And African Swine Fever is presenting a challenge to the industry. "No one has found that magic protein," Young says. "But there are some that have shown promise in the past."
There are good protein leads for rotavirus types, but the challenge is characterizing the right protein that's going to turn on an animal's immune response. The beauty of a platform approach is that the need for investment is a lot smaller than traditional vaccine development.
"A lot of vaccines never make it to market," Young says. "The investment needed to develop a traditional vaccine and move it to market can be very high. The advantage we have is that the investment in a new construct, and a new formulation, is relatively small. And if it works, we can move it to market fast."
As Covid-19 has shown, viruses evolve and mutate. "The real strength of our platform is that we can adapt to those changes," Young adds. "We can provide rapid response to an emerging disease in the market."
You can learn more about the platform and Medgene at medgenelabs.com.
Subscribe to Our Newsletters
National Hog Farmer is the source for hog production, management and market news
You May Also Like
---