Lessons learned from POMP – PRRSV outbreak management program
Lessons learned from POMP – PRRSV outbreak management program
Results revealed a large diversity of management and immunological solution approaches implemented in breeding herds either to control or eliminate PRRSV.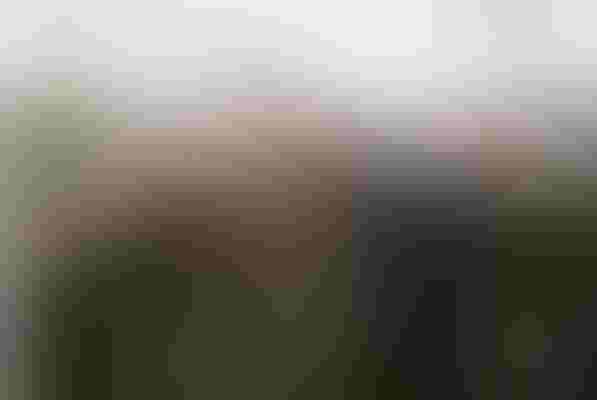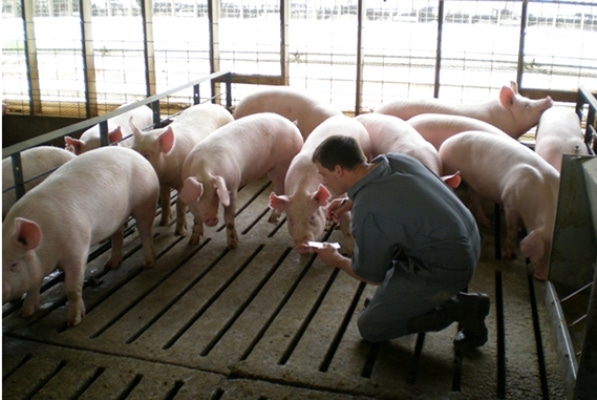 Porcine reproductive and respiratory syndrome continues to be one of the most important pathogens in the global swine industry. Findings from a recent cohort study, the PRRS Outbreak and Management Practices have shown that there is a large diversity of management practices across the U.S swine industry to deal with PRRS outbreaks in breeding herds. The findings and deliverables of POMP included a benchmarking platform to collect and analyze PRRS outbreak data. Results revealed a large diversity of management and immunological solution approaches implemented in breeding herds either to control or eliminate PRRSV.
The inconsistency in the implementation of standardized protocols and genetic evolution of PRRSV strains have shown an increase in time in weeks to achieve time-to-low-prevalence, time-to-baseline-productivity  and total losses, when compared with a study conducted 10 years ago (Linhares et al., 2014). Table 1 shows the difference between the previous cohort and the POMP 2019-2021 cohort. The median time to low prevalence was nine weeks and the time to baseline production was six weeks longer, and the total losses increased by 1,303 piglets per 1,000 sows, respectively, compared with the 2011 study.

Table 1
A selected number of factors: gilt flow, immunologic solutions implemented to gilts and sows, load-close-expose practices and PRRSV genetic characteristics were associated with reducing the impact of PRRSV after an outbreak. Examples of important insights gathered during this study were:
herds that used modified live virus or a combination between MLV and live-virus inoculation as part of the outbreak intervention program for gilts reached TTLP sooner and had less production impact than farms that used only LVI or active contact as an exposure method. 

herds that used MLV plus LVI had significative higher losses when compared to herds that used LVI plus MLV.

herds that had inconsistency in the method of gilts exposure prior, and after the outbreak had the worst outcomes; newly emerging strain L1C variant caused the far highest production losses. 

herds implementing herd closure had a greater probability of reaching stability compared to herds not implementing closure. 
Thus, there is a need to correctly identify and share the knowledge about the most effective practice that could be implemented during a PRRS outbreak to reduce the economic impact of PRRSV.
Therefore, the same research team invite producers and veterinarians to keep enrolling breeding herds that faced a PRRS outbreak. The end goal is to keep alive and expand the platform to gather, track and benchmark the aspects and practices implemented in pig populations following a PRRS outbreak. This will allow us to expand the epidemiological library to better characterize and identify the management and immunological solutions implemented to provide relevant information to help veterinarians and producers in their decision-make to reduce the impact of PRRSV outbreaks in breeding herds and consequently improve the key production indicators and also the health status of the whole system. In addition, a partial budget model will be created to measure the impact of using a PRRS elimination program to achieve negative PRRS status.
More information about the background of the program and preliminary results are available here. For any questions, please contact us at [email protected]; [email protected]; or [email protected].  
The Swine Disease Information Program was funded by the Iowa Pork Producers Association Grant # 20-109.
Source: Rodrigo Paiva, Giovani Trevisan, Gustavo Silva and Daniel Linhares, who are solely responsible for the information provided, and wholly owns the information. Informa Business Media and all its subsidiaries are not responsible for any of the content contained in this information asset. The opinions of this writer are not necessarily those of Farm Progress/Informa.
Reference
Linhares, D. C. L., Cano, J. P., Torremorell, M., & Morrison, R. B. (2014). Comparison of time to PRRSv-stability and production losses between two exposure programs to control PRRSv in sow herds. Preventive veterinary medicine, 116 (1-2), 111-119.
Subscribe to Our Newsletters
National Hog Farmer is the source for hog production, management and market news
You May Also Like
---