Keeping our guard up on FADs
Keeping our guard up on FADs
COVID-19 showed how critical on-farm, biosecurity practices are for U.S. pig farmers.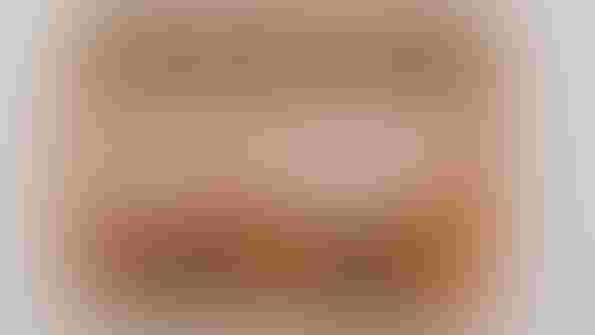 Living through COVID-19 has made everyone aware of something pork producers have known for some time: severe, negative economic impacts and supply chain constraints result when a foreign disease enters the country.
If a foreign animal disease (FAD) such as African swine fever (ASF), foot-and-mouth disease (FMD), or classical swine fever (CSV) were to enter the U.S. swine herd, it would cause billions of dollars in losses and lead to an immediate loss of export markets. To prevent such a scenario, we need to ensure the U.S. remains vigilant to protect agriculture from foreign animal diseases.
Keeping FADs out
While FADs have long been a concern for pig farmers, it was ASF outbreaks in China, Vietnam, the Philippines, and most recently Germany that elevated the importance of rigorous agriculture inspections at our borders and ports.
U.S. Bureau of Customs and Border Protection agriculture inspections at U.S. ports of entry are funded by Agricultural Quarantine Inspection program user fees. However, due to the COVID-related economic downturn and travel restrictions, travel-based collection of user fees that pay for agricultural inspection programs at U.S. borders declined precipitously last year. Starting last summer, the National Pork Producers Council (NPPC) began sounding the alarm, warning policymakers of the impending funding shortfall that, if not quickly addressed, could have caused a $630 million shortfall by the end of September 2021.
Through calls made by hog farmers around the country and the determined efforts of NPPC, full funding for agriculture inspectors was secured through September 2021. NPPC will work with Congress to make sure the inspections remain fully funded.
Stopping FADs from spreading
While prevention of foreign animal disease entering the U.S. is our top priority, the COVID-19 pandemic has shown us how easily a virus can travel around a country once it enters. That is why it is so important for each pig farmer to have in place on-farm, biosecurity practices. The National Pork Board has done an excellent job creating the "Secure Pork Supply Plan." It provides pig farmers with guidance to further strengthen biosecurity on their farms.
But the practice of biosecurity does not just end with pig farmers. Packing plants, feed mills and all supply chain participants must also employ biosecurity protocols that are recognized and approved by both the industry and government.
Enhanced biosecurity efforts
Due to determined industry-wide focus and effort, including so many producer leaders dedicated to keeping our swine herd healthy, we have made great strides our ability to find and stamp out a FAD if it enters the country. I have the pleasure of working side-by-side with many of these great leaders on the Iowa FAD Task Force and the National Swine Disease Council.
Key components for better biosecurity efforts include:
Premise IDs: We are getting closer to having premise ID numbers associated with every pig production site, packing plant, buying station, locker, rendering plant and feed mill. Premise ID numbers are logged with state animal health officials and provide all the information necessary to quickly locate sites and contact farm owners and managers should an outbreak occur.

Diagnostic lab testing: USDA now provides funding for diagnostic labs to test any lab submission that looks like ASF, FMD or CSV.

Electronic lab submissions: We are also getting close to having all diagnostic lab submissions in an electronic form that includes a premise ID number. This allows accurate testing and quick response time to producers, veterinarians, and, most importantly, state and federal animal health officials in the event of a FAD outbreak.

Movement records: The Iowa Pork Producers Association recently passed a resolution at their annual meeting asking pig farmers to record all movements utilizing source premise ID numbers and destination premise ID numbers in a format requested by their state animal health official. If ASF enters the U.S., the current plan calls for a minimum 72-hour stop movement order to give state and federal animal health officials time to identify all epi-links from the infected site within the past 30 days. They will continue tracing epi-links and conducting diagnostic testing until they have found and quarantined all the infected sites. This may entail finding, contacting and testing hundreds of sites.
Recovery
While no one knows the exact recovery path for a FAD outbreak, it is important for the U.S. pork industry to have a plan in place. USDA will continue to negotiate with export trading partners to allow for regionalization of FAD-free zones, allowing us to continue exporting from these zones. Strong biosecurity plans, accurate movement records and diagnostic testing are a must for this to occur. So far, regionalization agreements with trading partners have been an uphill battle, with Canada being the only country to sign a reciprocal agreement.
In the event of FMD entering the U.S., NPPC successfully advocated for 2018 Farm Bill funding for a FMD vaccine bank. In July 2020, USDA announced its first significant vaccine purchase and, in December 2020, the purchase—worth $27 million—was delivered to the bank. NPPC will continue to work closely with USDA to ensure its FMD vaccine bank remains well stocked.
Currently, there is no ASF vaccine; however, researchers at the USDA lab in Plum Island have recently made some breakthroughs, giving us hope that someday a vaccine will be available.
Taken together, NPPC and the pork producers they represent are working diligently to shore up biosecurity prevention and preparedness should a FAD outbreak occur.
Final thoughts
There are pessimistic people who believe it's only a matter of time before a major FAD enters the country. Those same people are skeptical about our ability to quickly stamp it out, and I am absolutely not one of them! U.S. pig farmers are a fiercely determined group; when we put our minds to doing something, we get it done. We have made tremendous progress in FAD prevention and preparedness over the past few years and keep improving every day.
Al Wulfekuhle of Quasqueton, Iowa, is owner of G&W Pork, a farrow-to-finish farm operation. He currently chairs the National Swine Disease Response Council and is a member of the National Pork Board. Wulfekuhle is a former president of the Iowa Pork Producers Association, has served on IPPA's swine health committee since 2012, and on its FAD task force since 2017.
Source: Al Wulfekuhle, is solely responsible for the information provided, and wholly own the information. Informa Business Media and all its subsidiaries are not responsible for any of the content contained in this information asset.
Subscribe to Our Newsletters
National Hog Farmer is the source for hog production, management and market news
You May Also Like
---