K-State professor gives undergrads hands-on research opportunities
K-State professor gives undergrads hands-on research opportunities
Students are evaluating alternatives for antimicrobials, which are designed to prevent the spread of bacteria, fungi and some viruses in pigs.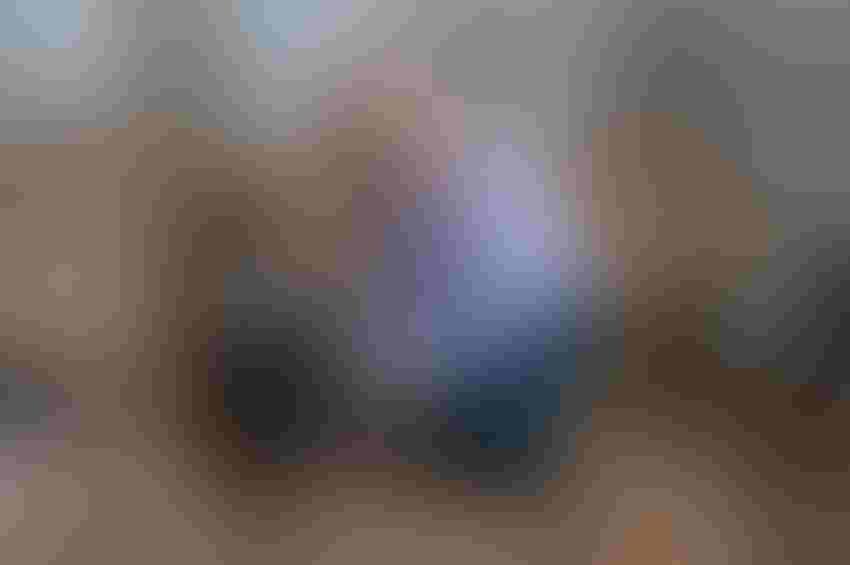 Cassie Jones knows that much of the learning that students will do in college happens outside a traditional classroom.
So it's no surprise that Jones, an associate professor in Kansas State University's Department of Animal Sciences and Industry, is deliberate about exposing undergraduate students to research — often for the first time in their young careers.
"This generation of students is going to have to solve some critical challenges, so we need them to be able to think critically and use science-based reasoning," Jones says. "We want them to be trained to evaluate good science and use science to make the best decisions."
"Agriculture," she adds, "is very science-based; we're a very progressive industry."
One class, Jones says, is particularly popular with students because they get hands-on experience with pigs.
"The project they are working on is really cool," she says. "We are evaluating alternatives for antimicrobials, which are designed to prevent the spread of bacteria, fungi and some viruses. We know that there is consumer demand for reducing the reliance of the swine industry on feed-grade antibiotics. So, as a class, these 20 students are in charge of 360 pigs for six weeks, and they're doing all of the chores, weighing the pigs and how much feed they're getting so that we can calculate their feed efficiency."
Jones is an accomplished researcher herself. In 2013, she was part of a K-State team that discovered that viruses and bacteria could be transmitted through feed and feed ingredients.
"Seven years ago, we had no scientific knowledge that a virus could survive in feed or an ingredient," she says. "Understanding that has helped us prevent the transmission of such diseases as African swine fever virus, which continues to circulate around our global trading partners but has yet to enter the United States."
That work, she says, involves K-State faculty in veterinary medicine, animal science and grain science, as well as students.
"It really takes that type of collaborative effort to understand the complexity of an issue," Jones says. "As we continue to evaluate the potential routes and ways to minimize the transmission of viruses or bacteria through animal feed and feed ingredients, it's a unique collaboration that is made possible because we have the facilities to work in that area."
Those facilities, she adds, include the university's Cargill Feed Safety Research Center (the only biosafety level 2 facility in the country that has feed manufacturing facilities) and the Biosecurity Research Institute, a level 3 research facility that is home to comprehensive infectious-disease research addressing threats to agriculture and public health. Both facilities are located in Manhattan.
"In our case, we set up a feed mill inside the BRI and intentionally contaminate feed with African swine fever virus to learn how it may spread or be distributed in a feed mill environment," Jones says. "Then we can determine the things we can do to eradicate it in different feeds."
Jones, who also is coordinator of undergraduate research in her department, notes that students may not always get an opportunity to participate in high containment research. "It takes about six months of training and approvals," she says, but they are routinely part of the buildup studies.
"I didn't go to college to become a feed safety researcher; the field didn't even exist six or seven years ago," Jones says. "Allowing students to gain that skill set and exposing them to research in a safe environment allows them to feel research for the first time and find out if they're interested in it. And, it may help them apply some of these industry questions to their lives as they move on."
Source: Kansas State University Research and Extension, which is solely responsible for the information provided, and wholly owns the information. Informa Business Media and all its subsidiaries are not responsible for any of the content contained in this information asset.
Subscribe to Our Newsletters
National Hog Farmer is the source for hog production, management and market news
You May Also Like
---