Job shadowing to swine career
Job shadowing to swine career
Swine's Promising Next Generation: Oklahoma veterinarian strives to improve company's herd health, eradicate PRRS.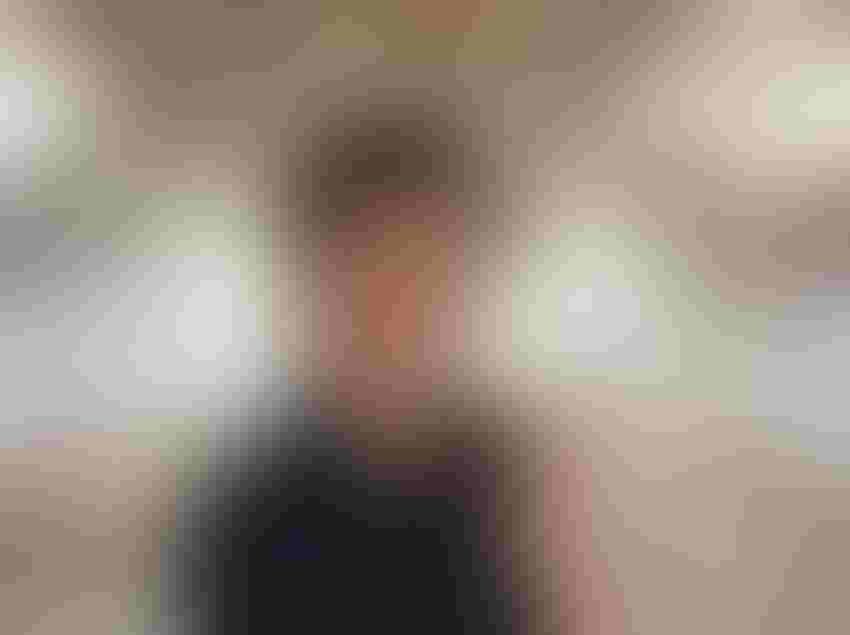 Kylie Glisson is responsible for overseeing the health of 48,000 sows in the Hanor Family of Companies' Oklahoma region while actively participating in the firm's PRRS eradication program.
Courtesy of Kylie Glisson
When Kylie Glisson first headed off to North Carolina State University in 2010 to pursue a bachelor's degree in animal science, the young student had plans to become a veterinarian for creatures big and small. It wasn't until after her junior year of undergrad and taking a summer internship with Smithfield Foods that Glisson realized her true passion was swine medicine.
"It was great to become involved in an industry that really impacts North Carolina," Glisson says. "Everyone has a passion for pigs in the area, and I really haven't looked back since."
Glisson charged full speed ahead to catch up with her classmates who had already garnered experience in the industry. Every summer or winter break, she sought any opportunity to expand her portfolio in pork production. By the time she graduated as a veterinarian from North Carolina State College of Veterinary Medicine in 2018, Glisson had had nearly 15 different swine-related internships.
"It might have been one or two days, three weeks, or the whole summer with different practices and companies, but I really wanted to be prepared when I graduated, and I wanted to feel confident," Glisson says. "Many of my experiences were out of state, which allowed me to see the diversity in the swine industry — and also helped me to secure my current position."
Today the 27-year-old is responsible for overseeing the health of 48,000 sows as regional veterinarian in the Hanor Family of Companies' Oklahoma region, while actively participating in the firm's porcine reproductive and respiratory syndrome eradication program.
"What I loved about Hanor is their outlook on things. Hanor decided to eradicate PRRS virus from our Oklahoma herds, and all of upper management is dedicated to this," Glisson says. "We have been successful in our efforts to control the virus, and I hope to soon say 'We're PRRS-free' in Oklahoma."
While her current focus now is on biosecurity and getting the disease out, Glisson is already looking ahead to what's next.
"As we continue to be successful, I have to switch my mindset from elimination to prevention: 'How do we keep PRRS from entering the herds?' " Glisson says. "Many of the principles that we are using will also apply to African swine fever and other foreign animal diseases."
By March 2020, when Glisson speaks at the American Association of Swine Veterinarians annual meeting in Atlanta, she hopes she will able to share positive news on Hanor's PRRS eradication program; but even if the goal hasn't been attained by then, she knows she will have a wealth of knowledge to share. So far in 2019, she has run surveillance on 4,000 polymerase chain reaction diagnostics for PRRS on the sow farms she oversees.
Glisson admits she was a bit apprehensive when she took the position so far from home, but the young veterinarian says Hanor has become family, helping her integrate into the community and get acquainted with faculty and students at Oklahoma State University. In fact, a few OSU veterinary students have come out to shadow Glisson in the barns.
"I was really passionate about that, because if it wasn't for the veterinarians that let me shadow them, I wouldn't be where I am today," Glisson says. "Hanor has been nothing but great. They reached out, they're involved in their community and they care about students and the future."
It's a future Glisson hopes she can continue to be actively involved with at Hanor.
"I hope to continue to help Hanor succeed on their endeavors to improve herd health and biosecurity," Glisson says. "I see a bright future with Hanor, and I enjoy being their herd veterinarian."
Swine's Promising Next Generation is independently produced by National Hog Farmer and brought to you through the support of Boehringer Ingleheim.
Subscribe to Our Newsletters
National Hog Farmer is the source for hog production, management and market news
You May Also Like
---