Is today's Mycoplasma hyopneumoniae surveillance good enough?
Is today's Mycoplasma hyopneumoniae surveillance good enough?
Alternative sampling strategies that include the use of deep tracheal catheters or laryngeal swabs are warranted for surveillance of replacement gilts.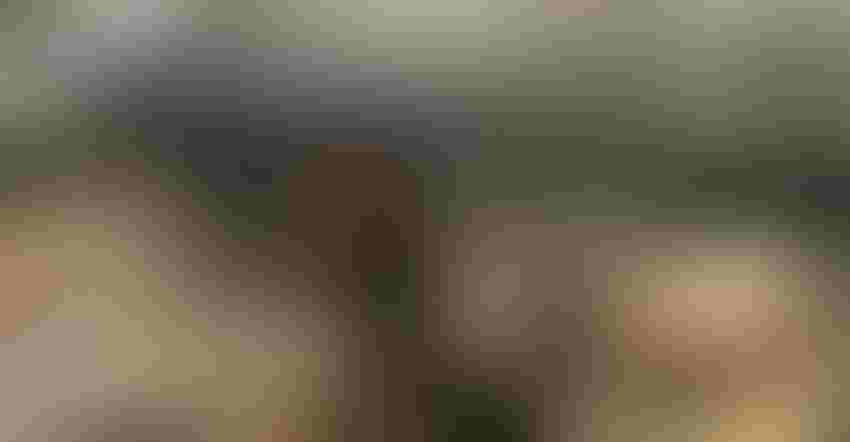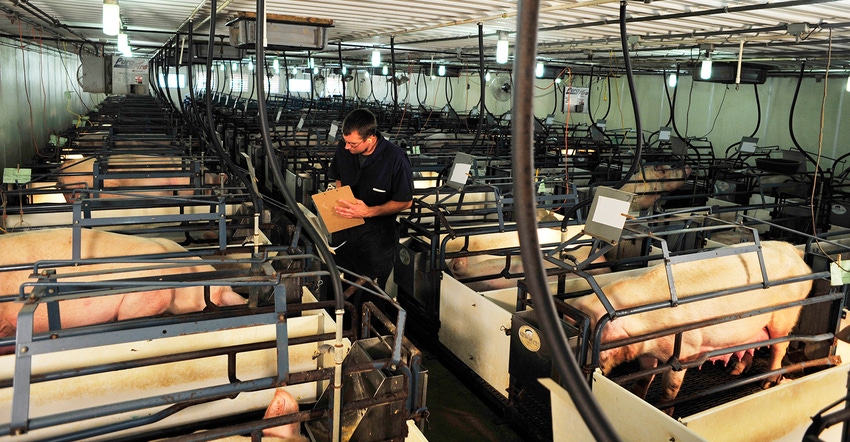 Disease prevention is a critical factor for optimization of pig health and production. To minimize the risk for disease introduction and spread, biosecurity measures are put in place on farms. For sow farms, isolation of replacement gilts prior to entering the herd and routine surveillance testing are essential for disease prevention and assurance of gilt health status. In the swine industry, testing incoming replacement gilts for freedom of several main pathogens, including Mycoplasma hyopneumoniae (termed here as Mycoplasma), is a common practice.
Over the past decade, studies have highlighted significant economic losses attributed to Mycoplasma infection and the benefits with eliminating this pathogen from herds (Haden et al., 2012; Schwartz, 2015; Yeske et al., 2019; Silva et al., 2020). Since Mycoplasma is mainly transmitted through direct contact between infected and susceptible pigs, replacement gilts are perceived to be a main risk factor for the introduction of the bacterium to sow farms. For Mycoplasma surveillance, individual blood samples along with oral fluids are commonly collected from replacement gilts and tested for the detection of antibodies or genetic material, respectively. Blood samples and oral fluids are among the most utilized sample types, largely due to ease of collection and the ability to test for additional pathogens, such as porcine reproductive and respiratory syndrome virus and porcine epidemic diarrhea virus.
Nevertheless, diagnostic limitations for the detection of Mycoplasma infection exists with these sample types, especially during the acute stages of infection (Pieters et al., 2017). Such information poses several questions that include:
Could a recent Mycoplasma infection be detected in replacement gilts based on current surveillance protocols?

How does the number and type of samples influence the ability to detect Mycoplasma?

How does isolation length influence the ability to detect a recent Mycoplasma infection?

How quickly would Mycoplasma be transmitted if a single naturally infected gilt was introduced to a naïve population?
To help address these questions, our research team conducted a study in which a single naturally Mycoplasma infected gilt was introduced into a group of naïve gilts. All gilts were housed together during eight weeks. Various samples types, including deep tracheal catheters, laryngeal swabs, blood samples and oral fluids, were collected throughout the study to monitor the detection and spread of Mycoplasma over time. Moreover, bronchial swabs were collected to confirm infection at the end of the study.
Overall, after being in contact with one infected gilt for eight weeks, approximately 25% of the naïve gilts became Mycoplasma infected. It is important to note that after four weeks, all naïve gilts remained Mycoplasma negative in all sample types, which included blood samples, oral fluids, deep tracheal catheters and laryngeal swabs. At six weeks post-contact, only one naïve gilt became positive for Mycoplasma in deep tracheal catheters and laryngeal swabs. In addition, it was not until eight weeks post-contact when this newly infected gilt became antibody positive. One noteworthy finding was that oral fluids remained negative for Mycoplasma detection by polymerase chain reaction at all times that samples were collected, regardless of the presence of several infected gilts in the group.
Results from this study highlight that sample types utilized in surveillance protocols can greatly influence our ability to detect a recent Mycoplasma infection and prevent pathogen introduction and subsequent sow farm outbreaks. Moreover, this study confirmed the slow transmission of Mycoplasma in natural conditions and the potential impact that isolation length can have toward our ability to detect recent introductions. The idea that "one sample type and number fits all" is not the case for all pathogens and scenarios, and we would need to reevaluate current protocols based on the fact that we may not be doing enough for Mycoplasma diagnostics.
For Mycoplasma surveillance, alternative sampling strategies that include the use of deep tracheal catheters or laryngeal swabs are warranted, especially considering the impact of a disease outbreak in a production system. Additional research that details sample sizes given sample type, sample timing and frequency, population size, and confidence level is needed to optimize Mycoplasma surveillance protocols.
This study, funded by the Minnesota Pork Board and the Pork Checkoff, is the first of a series in which we provide science-based data to inform diagnostic protocols for Mycoplasma disease prevention and control.
References
Haden, C.D., Painter, T., Fangman, T., Holtkamp, D. 2012. Assessing production parameters and economic impact of swine influenza, PRRS, and
Mycoplasma hyopneumoniae

on finishing pigs in a large production system. Proceedings from American Association of Swine Veterinarians Annual Meeting. Denver, Colo. p 75-76.
Schwartz, M. 2015. Cost of
Mycoplasma hyopneumoniae

in growing pigs. Proceedings from Allen D. Leman Conference. St. Paul, Minn.
Pieters, M., Daniels, J., Rovira, A. 2017. Comparison of sample types and diagnostic methods for
in vivo

detection of

Mycoplasma hyopneumoniae

during early stages of infection. Vet Micro. 203,103-109.
Silva, G.S., Yeske, P., Morrison, R.B., Linhares, D.C.L. 2019. Benefit-cost analysis to estimate the payback time and the economic value of two
Mycoplasma hyopneumoniae

elimination methods in breeding herds. Prev Vet Med. 168,95-102.
Yeske, P., Valeris-Chacin, R., Singer, R.S., Pieters, M. 2019. Survival analysis of two
Mycoplasma hyopneumoniae

eradication methods. Prev Vet Med. 174.

 

Sources: Alyssa Betlach and Maria Pieters, who are solely responsible for the information provided, and wholly own the information. Informa Business Media and all its subsidiaries are not responsible for any of the content contained in this information asset.

 
Subscribe to Our Newsletters
National Hog Farmer is the source for hog production, management and market news
You May Also Like
---