Importance of growing pigs on overall ecology of PRRS
Importance of growing pigs on overall ecology of PRRS
Housing PRRS positive pigs requires both a bioexclusion, biocontainment plan to avoid further viral introductions but also to avoid viral dissemination.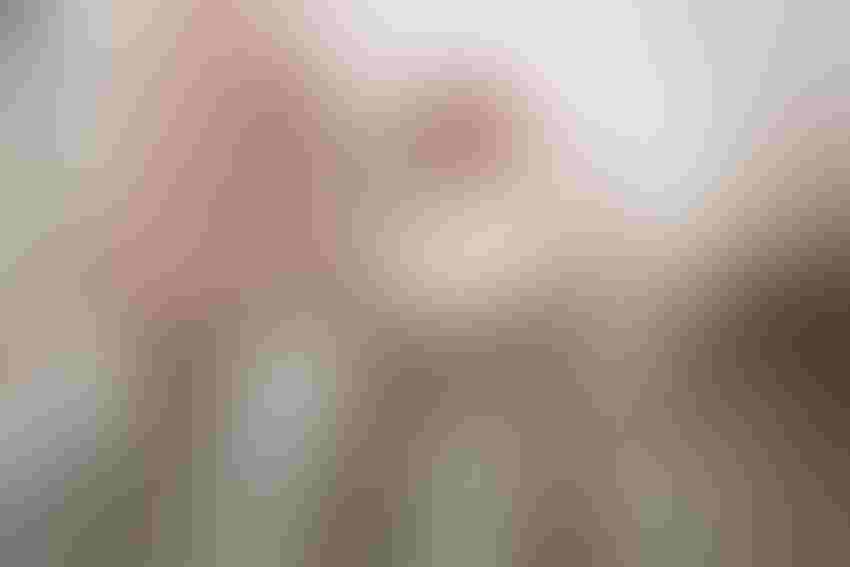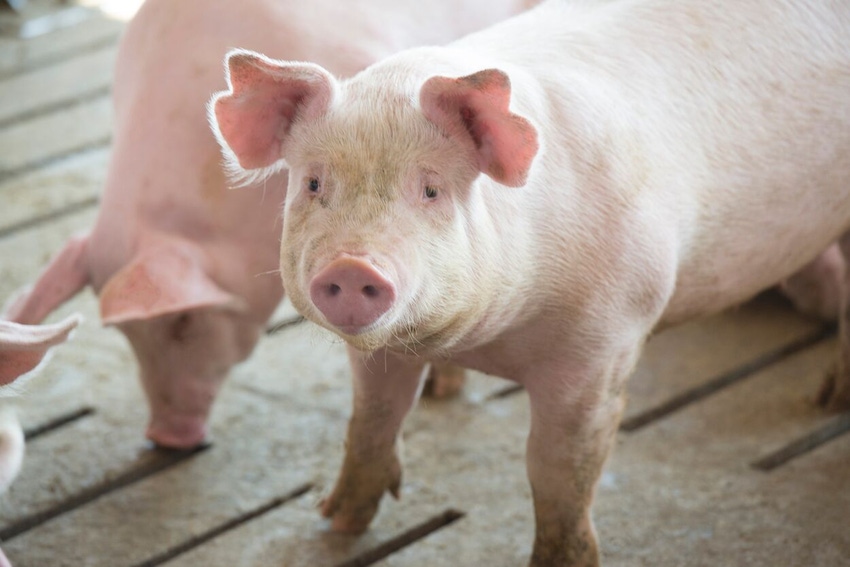 During the last four decades, the U.S. swine industry has been at war with porcine reproductive and respiratory syndrome. Most of the biosecurity and surveillance interventions have focused on boar studs and breeding herds. These efforts have certainly generated value to the industry; however, a decade and a-half worth of data has shown that 20-30% of the breeding herds participating in the Morrison Swine Health Monitoring Project report at least one PRRS break every year.
Given the significant investments in biosecurity and the unfortunate disease incidence metrics, questions remain on why the industry has not been able to control PRRS more effectively. Part of the answer may reside in the growing pigs. We designed a study to determine PRRS prevalence of market-age pigs as a first step to understand risk of regional PRRS transmission to better grasp the significance of PRRS infections in growing pigs. 
Blood samples from 30 animals from each of the 85 participating growing pig herds housing pigs 20-weeks or older were collected and tested via RT-PCR (in pools of 5) and ELISA. Samples originated from 19 different systems, whether these were production companies or veterinary clinics located in 12 states.
Twenty-one (25%) out of the 85 participating farms had at least one positive PCR and these originated from 9 (47%) different systems, indicating active infections. From the positive farms, 19 (90%) out of the 21 were positive for the North American strain, also known as Type 2 and the remaining two were positive for the European strain (Type 1). Furthermore, the average number of RT-PCR positive pools per farm was 1.63 (SD± 0.466). Six sequences were obtained from these samples and all of them were wild-type viruses.
From an antibody perspective, 63 (74%) of the 85 participating farms had evidence of previous exposure to PRRS, whether it was through modified live vaccine use, exposure to wild-type viruses or both. Data on vaccination of participating farms confirmed that seventeen of these farms used PRRS modified live-vaccines. 
The fact that market-age pigs are still viremic at the end of the grow-finish period raises questions. The first one being the origin of the virus since different systems could be considered. One possibility is that the pigs originated from a positive sow herd and the population is in the latter stages of shedding. Another option is that that there were new lateral virus introduction into the finishing herds.
A recent study by Angulo et al., (2019) concluded that approximately 40% of the groups of pigs weaned from PRRS stable herds became positive. Such piece of evidence suggest that the virus found in market-age pigs could potentially be the result of a lateral introduction which points at potential breaches in biosecurity.
A third option could be the extended shedding of vaccine-like viruses after pigs had been vaccinated. However, no vaccine-like sequences were obtained in the present study.
A question that remains to be answered is whether the housing of viremic pigs represents as a risk to the region by increasing disease pressure that would favor lateral transmission or transmission through contaminated equipment and transport. Housing PRRS positive pigs requires both a bioexclusion and biocontainment plan to avoid further viral introductions but also avoid contributing to viral dissemination. 
Overall, these results highlight the fact that an important proportion of near-to-market pigs are still viremic indicating that they can contribute to virus perpetuation and dissemination thus represent a risk to other farms. 
Source: Mariana Kikuti, Julian Montoya, Marcello Melini, Montse Torremorell and Cesar A Corzo, who are solely responsible for the information provided, and wholly own the information. Informa Business Media and all its subsidiaries are not responsible for any of the content contained in this information asset.
Subscribe to Our Newsletters
National Hog Farmer is the source for hog production, management and market news
You May Also Like
---