Ignorance is not an excuse
Ignorance is not an excuse
Ignoring the new antibiotic rules will not make them go away. Now is the time to ask your questions about VFD compliance. Sign up today for the free webinar.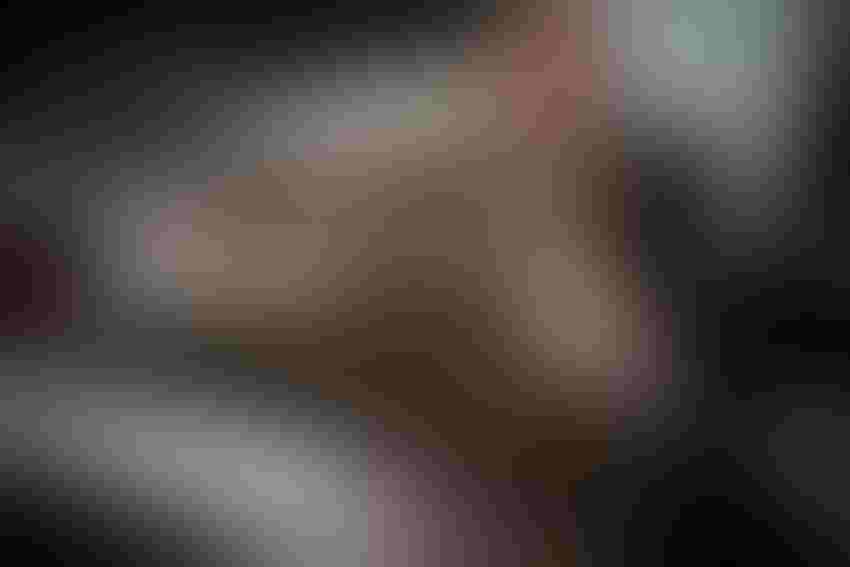 Getty Images/Carsten Koall
The new FDA antibiotic rules are here, and all "medically important" antibiotics used in feed or water are not available over-the-counter. For feed additives containing a "medically important" antibiotic, it is necessary to obtain a Veterinary Feed Directive — a process that starts with a veterinarian who works closely with the herd.
Antibiotics are an important health tool to keep animals healthy on the farm. If you find yourself at a crossroad in regards to antibiotic-use on the farm, the one thing that is sure is you cannot ignore the new rules. You need to comply.
"Ignorance is not an excuse for not complying," Chris Rademacher, Iowa State University Swine Extension veterinarian, tells the Iowa Pork Congress.
Technically, VFDs are not new for hog producers. Before the change, avilamycin, florfenicol and tilmicosin were already on the VFD list, requiring documentation and veterinarian oversight. The VFD list is expanded, and rules are revised.
For now, FDA is exercising an educational probation for compliance. However, no time frame has been set when that probation is over and strict enforcement of the rule begins. Regardless if the FDA inspector is stepping on your farm for education or inspection purposes, the VFD rule is in effect, and every livestock farm is subject to the regulation. If an inspector shows up and you as a producer have absolutely nothing documented, then the nice gloves may come off fast. "Knowing regulations and compliance, you should be on board. Don't put yourself in a situation to be an example for everyone to follow," says Rademacher.
Once FDA is on the farm, everything is fair game. At first the on-farm inspection is only educational according to the FDA. However, Paul Thomas, DVM at AMVC Management Services, says at some point we are expected to be in full compliance and subject to FDA inspection. With the expansion of drugs requiring a VFD, the FDA will be conducting more on-farm audits. "We need to step up our game in other areas as well, not just with feed medications," stresses Thomas.
"I do not enjoy showing up in a situation that people are not prepared because it does not make my job any easier either," says Jeff Verzal, Iowa Department of Agriculture and Land Stewardship compliance investigator.
If it is not written down, then it did not happen may be the adage but not complying with the new FDA antibiotic rules can sooner or later catch up with you, warns Jeff Verzal, Iowa Department of Agriculture compliance investigator.
"I always say the paperwork does not lie. There is going to be a gap, and the paperwork will show it," says Verzal. "Do not let your farm be the 'example'."
For some time now, education on VFDs has dominated the education seminars and publications for America's pig farmers and frankly, all animal agriculture. Many resources exist.
Still, I know you have questions. You are sitting there thinking: If ...
• I ask the question, then everyone will know I was not paying attention
• I ask the question, then everyone will know I did not have a VFD plan established
• I ask the question, then an inspector will show up
Please, get over those fears. Now is the time to ask the questions.
One great place to start is a free webinar sponsored by the Pork Checkoff. In cooperation with National Hog Farmer. This webinar "How to succeed with the new antibiotic regulations," scheduled for 1 p.m. CST Feb. 21 is geared for producers and allied-industry participants. I encourage you to sign up today and diffuse the VFD chaos with knowledge.
Subscribe to Our Newsletters
National Hog Farmer is the source for hog production, management and market news
You May Also Like
---